This is a collection of favorite recipes for your Labor Day cookout.
Happy Friday! Are you ready for a long Labor Day weekend's worth of serious cooking?
I was sitting here wondering, what kind of recipes would people make for Labor Day this year?
Is there a lot of grilling involved? Baking? And what are your thoughts about pie? How are you celebrating the last few days of summer?
If you haven't made a fruit pie this summer or a lemon pie, this is the perfect weekend to fix it before summer fruits disappear from the Farmer Markets and pumpkins and apples take over.
You cannot go wrong with this Easy Lavender Citrus Curd Pie.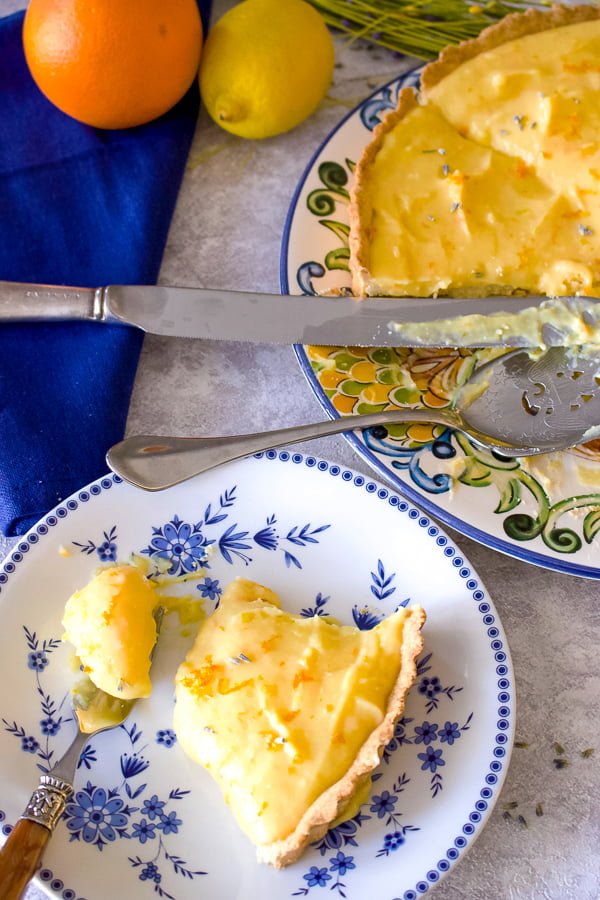 Or this Apple and Berries Pie. The apple and berries pie goes really well with a scoop of ice cream on the side because it's a holiday, after all.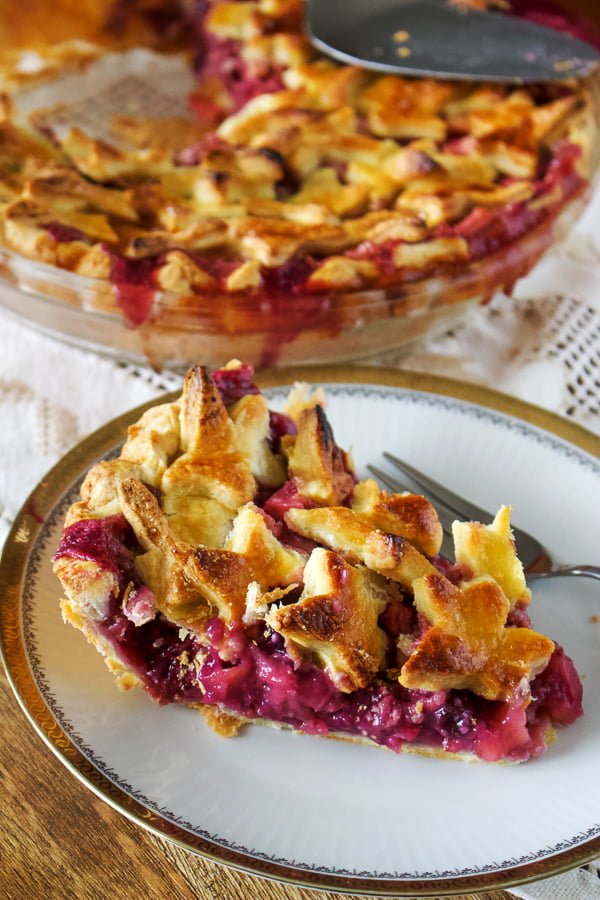 Plums are the best fruits that summer has in store at the end of August. This old German recipe treasure is easy to make and comes from my grandmother.
She was a German living in Transylvania, and her German Plum Kuchen- Pflaumenkuchen (as she used to call it) is to die for. Or you can make this Plum Cake.
Since it's a holiday weekend, there's a good chance you've been invited to a picnic or potluck and need something to bring. I've got you covered here. In addition to all those options, I have this quick bread for you that is perfect for serving with anything.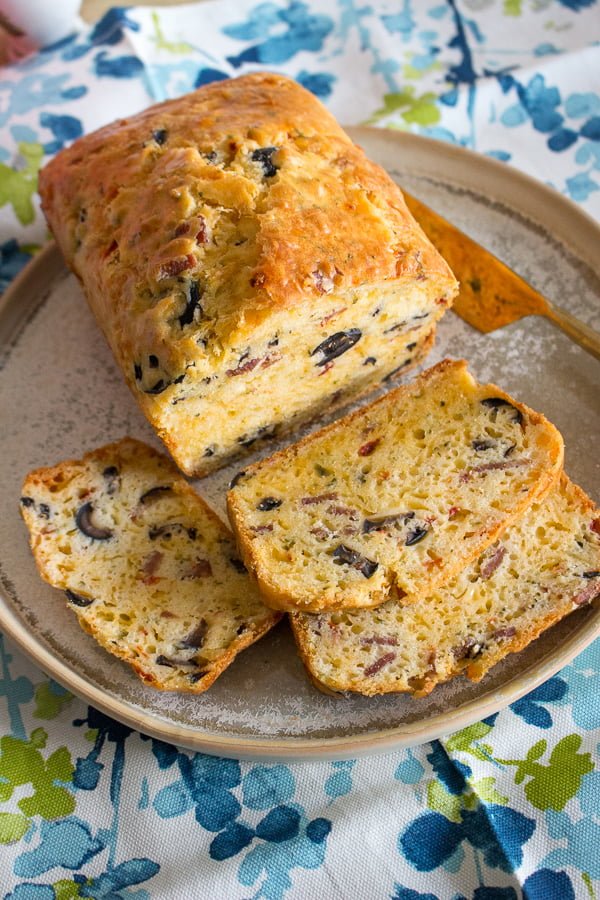 Some Mini peppers stuffed with farmer cheese are a super easy and delicious item to bring also.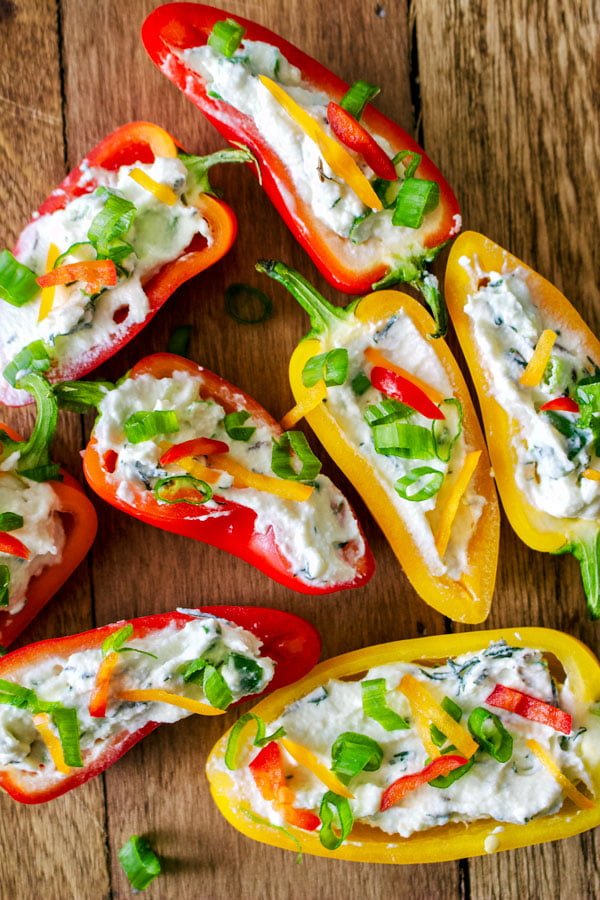 If you make the recipe, let me know what you think by rating it and leaving a note. It would be fun to take a picture and post it under the comments, so I can see how fantastic your peppers are.
I am going to a barbecue on Sunday, and my friend asked me to bring either something sweet or a salad. Being a culinary overachiever, I'll do both, of course, because this is who I am.
If you know me, you will be familiar with the fact that I cannot make food in small quantities, and I always end up cooking for an "army," as my grandmother used to say. I will have to contain myself, as I am not feeding an army this year, just a few of us.
I haven't decided yet what I will make, but I like this Chickpeas Salad with Feta and Mint because it is easy to make, refreshing, and keeps well for a while.
If I don't make that salad, maybe I should go with one of these eggplant salads that I like; one is a simple grilled eggplant salad
and the other is grilled eggplant with roasted peppers(yum).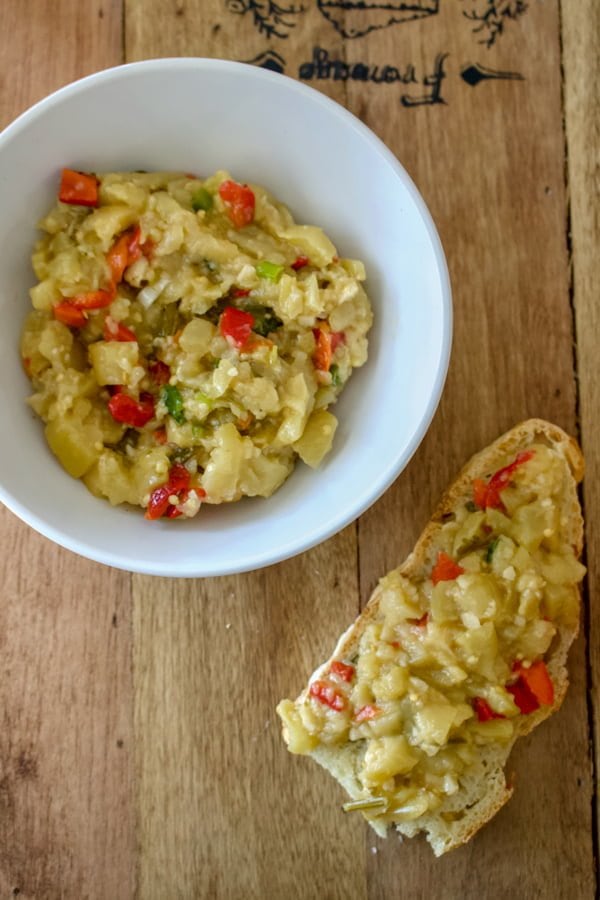 As you can see, I am torn between the options, as I am a real sucker for salads with feta in them, and I also love eggplants. Which one would you choose?
For dessert, I am thinking of making something specific Romanian as my host is also from Eastern Europe. It looks like we have a lot in common regarding recipes from that part of the world.
This meringue farmer cheesecake looks good to me in particular.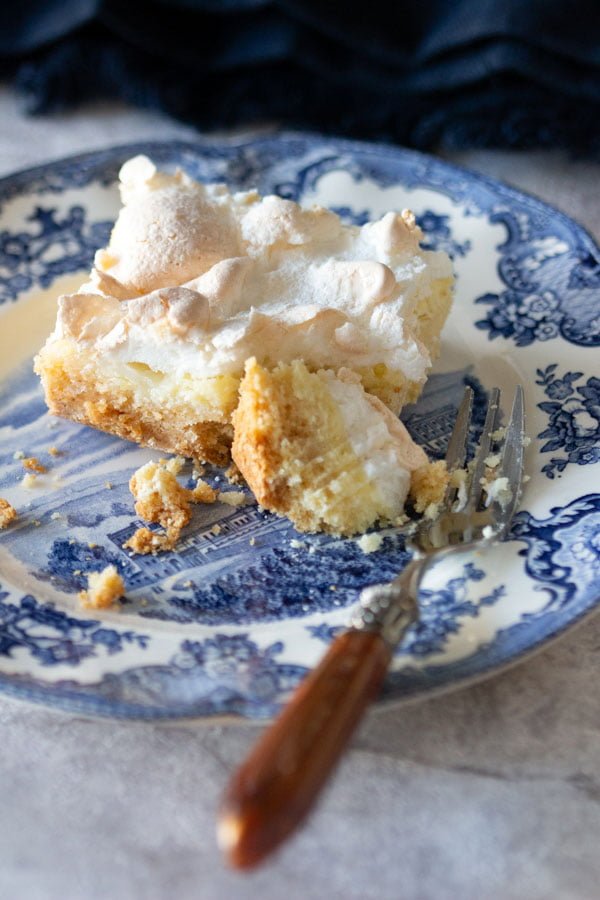 The textures are divine, and the recipe is perfect for the entire family. But, again, brownies never fail to please anyone, never go uneaten at a potluck, and they are easier to serve.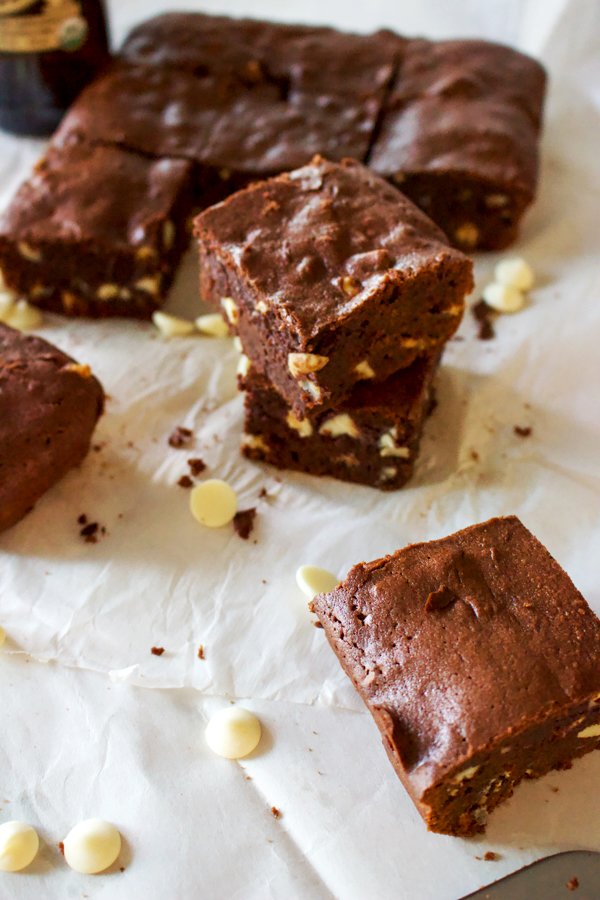 In the meantime, there is a long weekend's worth of brunch, and I need to think a little bit in advance about what I will make. Have you ever made quiche?
I love good quiche recipes, and I make them quite often. As we like leftovers, we eat quiche whenever we want, sometimes for breakfast, sometimes for lunch with a salad.
This Cheesy Ham Hash Brown Egg Casserole looks interesting if you have to feed a crowd. I don't have a big family, so I might make the half recipe this time.
OR, I should get naughty and make this Spanish Migas Con Chorizo-Garlic Pan-Fried Bread&Chorizo Sausage. My daughter just asked me today if we can make this recipe again, and as a good mother, I like to think I am; I will probably do it.
If you have never had Spanish Migas, you must try the recipe. Spanish recipes are the best.
But for tonight, as you settle into the pace of the long weekend, you might want to make something super simple, like this baked zucchini with mozzarella and tomatoes or this peas and chicken stew, that is an "easy peasy" recipe to make in no time. (got my joke?)
This week I've put together a collection of authentic Mexican recipes that you might like to spice up a little bit. I love American-Mexican recipes and Tex-Mex ones, but I am more fond of the traditional, authentic Mexican cuisine with its delicious, amazing flavors.
Do not worry; I got your back, and these recipes are easy to follow and use ingredients that are easy to find in grocery stores.
Craving more? Subscribe to The Bossy Kitchen to get new recipes and a newsletter delivered straight to your inbox! Stay in touch on Facebook, Twitter, Pinterest, and Instagram for all of the latest updates. Don't forget to use the star rating and leave a review.
Happy Labor Day, my friends! Stay healthy!
Related: 15 Best Memorial Day Salads