Note: "We are a participant in the Amazon Services LLC Associates Program, an affiliate advertising program designed to provide a means for us to earn fees by linking to Amazon.com and affiliated sites."
Every year on May 20th, in United States we celebrate National Quiche Lorraine Day. I thought it would be fun to put together a collection of quiche recipes from some of your favorite bloggers. You will find usual recipes of quiche with crust, but there are also vegan, crustless, gluten free and even paleo ones. I hope you find something to enjoy for the weekend and celebrate the day!
Quiche is an awesome item to have on the table for a brunch, but I often make quiche to prepare for a busy week. A piece of quiche in the morning is a perfect  way to start the day. You can use vegetables, favorite meats, herbs and also favorite cheeses.
Thank you all for participating!
Quiche With Crust:
QUICK & EASY SPRING QUICHE RECIPE– By Dash of Evans  Get Recipe
POTATO AND VEGETABLE QUICHE- by Culinary Ginger   Get Recipe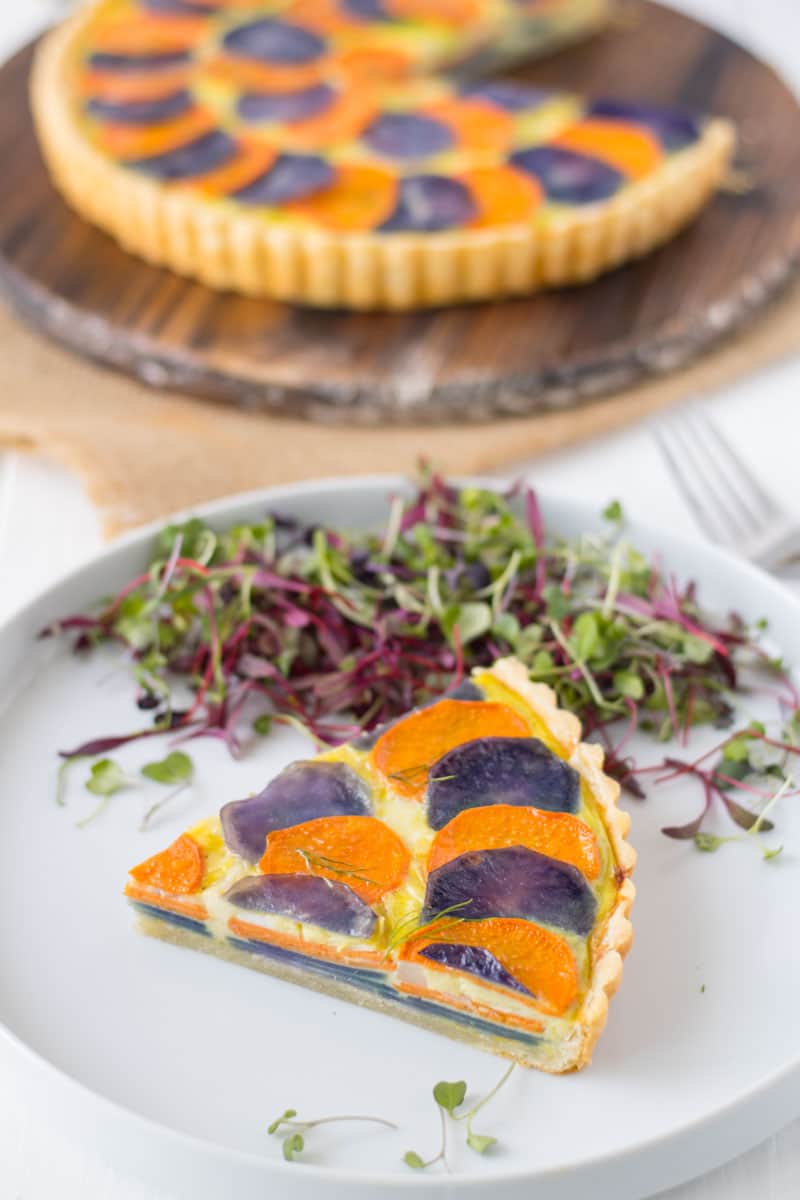 PUFF PASTRY PANCETTA ASPARAGUS QUICHE- By An Italian In My Kitchen   Get Recipe
THE BEST RUSTIC RICOTTA SPINACH QUICHE- By Happy Kitchen Rocks  Get Recipe
COUNTRY SAUSAGE & SWEET POTATO QUICHE RECIPE- By Spinach Tiger  Get Recipe
SPANAKOPITA QUICHE WITH FILO CRUST- By Yummy Mummy Kitchen Get Recipe
Crustless Quiche:
ASPARAGUS MUSHROOM QUICHE- By What a Girl Eats  Get Recipe
CRUSTLESS VEGETABLE QUICHE RECIPE- By Platter Talk  Get Recipe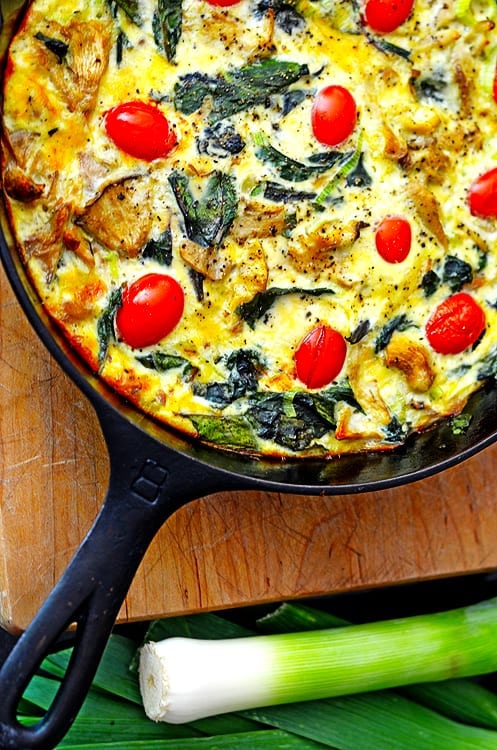 CRUSTLESS QUICHE LORRAINE- By Hungry Hobby  Get Recipe
CRUSTLESS SPINACH WITH SMOKED MEAT AND GOUDA CHEESE QUICHE- By The Bossy Kitchen  Get Recipe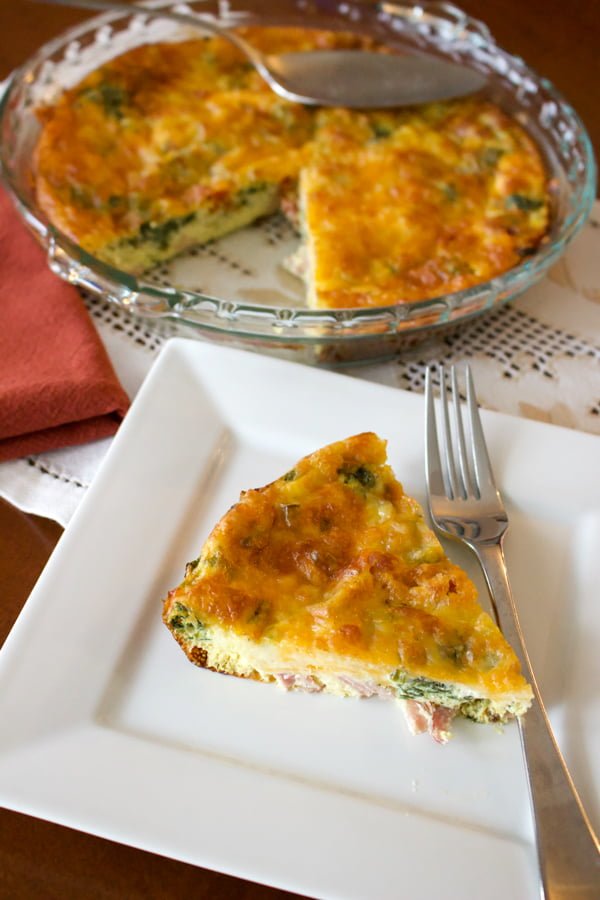 Mini Quiche:
MINI QUICHE LORRAINE (6 INGREDIENTS)- by Scrummy Lane Get Recipe
VEGAN BROCCOLI QUICHE CUPS- By Dianne's Vegan Kitchen Get Recipe
INDIVIDUAL VEGGIE QUICHE CUPS TO-GO- By The Kitchen Is My Playground Get Recipe
EASY MINI QUICHE RECIPE-By Walking on Sunshine Get Recipe
BACON & CHIVE OR 3 CHEESE MINI QUICHES- By Hungry Hobby  Get Recipe
Vegan Quiche:
VEGAN QUICHE LORRAINE FROM BACONISH BY LEINANA TWO MOONS- By Dianne's Vegan Kitchen  Get Recipe
VEGGIE GLUTEN-FREE QUICHE- By Recipes from a pantry  Get Recipe
Paleo Quiche:
PURPLE CAULIFLOWER & MUSHROOM PALEO QUICHE- By Great Grandma Ate  Get Recipe
Gluten Free Quiche:
LOW CARB QUICHE WITH MASCARPONE & ASPARAGUS- By My PCOS Kitchen  Get Recipe
This is it, my friends! I hope you enjoy this collection of awesome, delicious, sometimes unusual quiche recipes. I also hope you try some of them. Make a good quiche and a salad, brew some fresh coffee or tea and have a brunch this Sunday celebrating The National Quiche Lorraine Day! Enjoy!