Hi there! Welcome to my virtual home. I'm Gabriela—an enthusiastic cook, a trained Pastry Chef, and a woman who wears many hats.
As a self-taught culinary aficionado, I find immense joy in sharing my culinary adventures with you. But before we dive into the flavors and aromas of my kitchen, let me introduce myself a little further.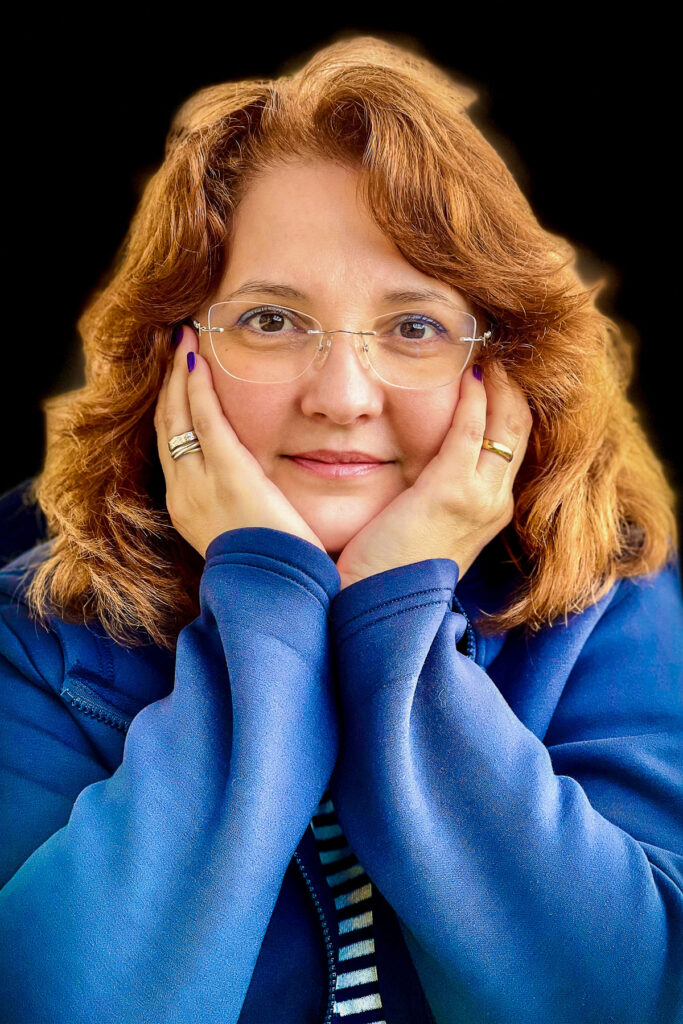 In addition to being a dedicated cook, I am also a loving wife and a proud mom. Family is at the core of my existence, and they inspire me to create mouthwatering meals that bring everyone together around the table.
I believe that food has the remarkable power to make connections and create lasting memories, and I'm excited to share that experience with you.
My other passions:
Beyond the kitchen, my passions extend to the realm of music, homeopathy, and embracing a holistic way of life.
Music has always been the backdrop to my culinary escapades—it sets the rhythm and adds a touch of harmony to every dish I prepare.
And when I'm not immersed in the world of food, you can often find me exploring the healing power of homeopathy and embracing a holistic approach to well-being. It's a journey that aligns my love for nature, nourishment, and nurturing the mind, body, and soul.
My upbringing:
I had an interesting upbringing in Romania during the challenging times of communism. Life wasn't a cakewalk, but my family always stayed strong.
Many years ago, I made the bold move to the U.S. and settled in Minnesota, a state known for its icy winters and cool vibes. Surprisingly, I've come to love this place.
The culinary genes in me come from my maternal grandmother. Those summer vacations spent at her house, filled with good times and incredible food, still hold a special place in my heart.
In fact, I've got an easy and delicious French Fries recipe that reminds me of her cooking.
On the other hand, my paternal grandmother, Herta, a German living in Transylvania, passed on her love for baking to me. Her German cookies and pastries were simply to die for. I've got a recipe that'll transport you right back to her kitchen.
Coming from a country that faced years of oppression and food scarcity, I developed a deep appreciation for easy, simple recipes that use wholesome ingredients and good old common sense.
I'm particularly fascinated by old recipes because I believe people used to eat healthier and more seasonally back in the day.
You see, in my family, cooking was a way of life. We didn't have the luxury of supermarkets, boxed foods, or processed ingredients.
Canning meats, vegetables, and fruits was also a way of life for us. When fall rolled around, everyone was busy preserving the harvest—canning vegetables and fruits, pickling cucumbers, or making sauerkraut.
The rest of the winter was spent enjoying the fruits of our labor. Let me tell you, Zacusca, the traditional Romanian vegetable spread, was absolutely heavenly.
It was all about cooking and baking with real, honest-to-goodness ingredients. Leftovers were a big part of our routine too.
My mom would cook up a storm on Sundays, preparing enough food to last us 3-4 days. When I grew up and got married, I followed the same tradition.
No cooking meant no eating, and preparing meals in advance made our lives a whole lot easier during the week.
But here's the thing: I totally get that not everyone has the time or inclination to cook in bulk once or twice a week. That's why I decided to share recipes that you can whip up any day of the week without breaking a sweat.
My secret superpower:
Now, let's talk about my secret superpower. I have a knack for cooking up mouthwatering Mexican dishes, and you will notice it if you surf my website a little bit.
And let me tell you, it's not just Mexican people or professional chefs who hold the key to incredible Mexican cuisine.
I've done my research, sharpened my skills, and dived into the depths of authentic recipes to bring you the real deal. I also lived in Mexico for a while, so I absolutely know my stuff.
So get ready to savor the flavors of Mexico, created with love and a touch of culinary mischief!
Dessert baking:
Now, let's talk about desserts. Baking was a weekly affair, usually reserved for Sundays when I was growing up. You know, back in the days of communism, when the working week was a daunting Monday to Saturday marathon (yikes!).
European desserts are generally less sweet than their American counterparts, and you'll notice that in many of the recipes you'll find on my blog. Europeans focus more on flavors and taste rather than excessive sweetness.
If cooking came to me easy, I had to go to school for learning how to bake properly, so I could also teach you how to do it.
On my blog, you'll find recipes made from scratch. I want to show you that you can ditch the boxed cake mixes, canned soups, and non-dairy whipped products and opt for REAL ingredients.
Trust me, eating well and healthy doesn't have to break the bank. In fact, I'm a label-reader extraordinaire when I go food shopping. I want to know exactly what I'm putting into my body. No aspartame, propylene glycol, red 40, or yellow 5 for me—those are not real food, people!
Oh, and when it comes to baking, I try to avoid wild food colors in my buttercream or glazes. Why add artificial hues when nature has so many beautiful flavors to offer?
Now, you might stumble upon some naturally gluten-free, vegetarian, or vegan recipes on my blog from time to time.
But let me be honest with you—I could never be a vegetarian, and giving up gluten? Not a chance! I'm a die-hard meat lover, especially when it comes to pork. Salami, sausages, bacon—you name it, I adore it.
People often look at me like I'm from another planet when I tell them about the sandwiches I had for lunch back in school—loaded with lard, salt, and pepper.
But hey, ask any German about schmaltz, and they'll tell you it's absolutely amazing when enjoyed in moderation!
Oh, before I forget, make sure to sign up for my monthly newsletter. It's packed with new and old recipes from the blog. You don't want to miss out on those tasty gems!
P.S. Have you ever wondered why my blog is called "The Bossy Kitchen"? Well, here's the deal: the kitchen is my territory, and I'm the boss!
I know my stuff, and I'm passionate about it. I have strong opinions about food (and pretty much everything else), and I care deeply about what we eat.
So, say goodbye to processed junk when you can whip up a simple, mouthwatering meal that blows everything else out of the water. At The Bossy Kitchen, I'll show you how to make delicious food for you and your family because we all deserve to eat better.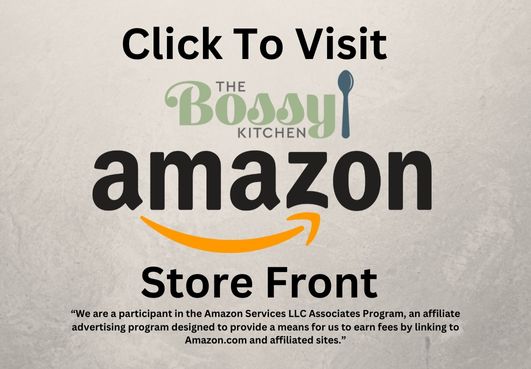 FAQs about me and The Bossy Kitchen:
Why do I blog?
Cooking has been a lifelong passion of mine, and my family and friends always encouraged me to share my recipes beyond just posting food pictures on Facebook.

So, in 2014, I took the leap and created my first website called Gabitza's Green Kitchen—a bilingual blog where I shared my personal kitchen experiences in English and Romanian.

Eventually, I faced technical difficulties and decided to create a separate website, thus giving birth to The Bossy Kitchen.

There are a few reasons why I embarked on this blogging adventure:
- I love challenging myself by writing in English, even though it's not my first language. Trust me, it's no walk in the park, but I enjoy the journey.
- I have a deep desire to share my heritage, culture, and way of life with people all around the world.
- I firmly believe that cooking and baking are essential survival skills that everyone should possess. That's why I strive to offer practical, easy recipes made from fresh, natural ingredients—no processed stuff here! I want more and more people to discover the incredible benefits of eating healthier.
- On top of it all, I want to build a community of passionate cooks and kitchen enthusiasts. Imagine a world where we frequently gather around good food, savoring each bite while fostering peace and connection. That's the kind of community I dream of creating.
Why "The Bossy Kitchen"?
Well, let me tell you—it's all about taking charge! The kitchen is my domain, and I know my stuff.

I'm incredibly passionate about what we eat, and I'm not afraid to voice my strong opinions on food (and other things in general). I genuinely care about what goes into our bodies, and I firmly believe that food is the best investment we can make for our health and future.

There's absolutely no excuse for settling for processed junk when you can step into the kitchen and whip up a simple, mouthwatering meal that's a million times better.

That's why The Bossy Kitchen is here to guide you, showing you how to create delicious dishes for you and your family. We all deserve to eat better, and I'm here to make it happen.
What is your background in food?
I'm a self-taught cook and a trained pastry and confectionery baker. As a first-generation American-Romanian, I was born in Romania during the challenging times of communism.

Back then, we had limited food, but we made the most of it. We cooked from scratch, using local ingredients and whatever was in season. We preserved everything we could for the winter.

I've always had an interest in exploring different cuisines. Before sharing a recipe on my blog, I dive into research, learning techniques, methods, and tricks to cook and bake like a pro. And guess what? I'll be sharing all that knowledge with you along the way!
Do you follow a particular diet?
No, I don't. Our aim is to have balanced meals, which means we enjoy meat, lots of vegetables, and fruits.
Of course, we can't resist baked goods, but we don't indulge in them too often.

Funny enough, when I make a cake, it's usually not for us. I take pleasure in baking easy bread recipes at home and occasionally making yogurt from scratch.

While I'm not a nutritionist, I'm constantly reading about nutrition and learning from our ancestors' way of eating. That's why you'll find real butter, cream, whole milk, and even lard in my refrigerator and pantry.

When it comes to cooking, I prefer olive oil and sunflower oil since they're deeply ingrained in my culinary upbringing.

We do have certain organic preferences. If we consume a particular food every single day, we opt for the organic version.

That's why we always go for organic eggs, bananas, apples, potatoes, carrots, onions, dairy products, chicken, and grass-fed beef.

However, let's be real—we're not perfect. Every now and then, we might order a pizza or dine out. But when we do, we tend to gravitate towards ethnic restaurants because we love exploring different cuisines and flavors.
What do you do with all the food you cook for the blog?
Well, we certainly enjoy the fruits of our labor! But when it comes to the sweet treats, we like to share the joy.

You won't find us gobbling down an entire cake or a batch of cookies alone. We're generous souls, so we give them away to friends and coworkers. Trust me, everybody loves a good cookie!
Why did your recipe not work for me?
Hmm, I'm not entirely sure. I put a lot of effort into explaining the recipes as clearly as possible, ensuring there's little room for error.

If you measure the ingredients correctly and follow the instructions, things should turn out well. However, when it comes to baking, it's crucial to stick to the recipe.

I can't take responsibility if you use a different type of flour or substitute an ingredient with something else.

But hey, sometimes there might be a typo or a need for clarification in the recipe. If you ever encounter any issues, the best way to resolve them is by using the comment section.

Feel free to ask questions, and I'll do my best to answer them promptly.
Where do you get your inspiration for your recipes?
A majority of the recipes you'll find on my blog are ones I've been cooking throughout my life. Some of them have been passed down from my grandmother or my mom.

However, my culinary curiosity knows no bounds. I'm head over heels for culinary books—I've got quite the collection in various languages. I am also into old cooking books to discover how people used to eat before the industrial revolution took over.

I draw inspiration from magazines, internet trends, and even trips to the library for research. And you know what's exciting?

I often create my own recipes using ingredients I find in my pantry and fridge. Even if I make a recipe from somewhere else, I always add my personal touch to make it uniquely mine.
How often do you make each recipe before posting it on the blog?
I'm all about perfection, so I usually make each recipe at least twice, if not more.

I take my responsibility for posting accurate recipes with the correct techniques very seriously. Your trust means the world to me, and I want to ensure that the recipes I share are nothing short of amazing.
What is your favorite recipe?
Choosing a favorite recipe is like picking a favorite child—it's nearly impossible! But if I had to narrow it down, I must confess my love for Mexican food.
I love a good Chicken tinga or a slice of Capirotada. I think Capirotada is my favorite bread pudding with a twist.
I also love and have Spanish recipes on my blog that hold a special place in my heart. I could devour heaps of Spanish shrimp cooked in olive oil and garlic with some crusty bread, especially if I've baked the bread myself using this incredible recipe.
Who is behind this blog?
Well, it's me—Gabriela! I wear many hats every day, ones I never imagined I'd be able to wear.

I'm the cook, the baker, the writer of the stories, the photographer, the blog designer, and even the social media manager. It's a whirlwind, but I find immense joy in every aspect.

Of course, when things get overwhelming or complex, I'm not too proud to seek professional help. After all, my true passion lies in the kitchen, not necessarily behind a computer screen.

But overall, I pour my heart and soul into this blog, and I'm grateful for the opportunity to share my love for food with all of you.


Do you work with brands for sponsored posts or campaigns?
Absolutely! I'm thrilled to collaborate with brands for sponsored posts and campaigns. It's an exciting way to explore new culinary horizons and bring unique products to my readers. If you're interested in partnering with me, you can find more details on the dedicated "Work with Me" page.
If you'd like to connect further, I invite you to follow me on social media.
You can find me on Facebook, Instagram, Pinterest, and Twitter. Let's stay connected and continue to explore the culinary wonders together!
With love and gratitude,
Gabriela, The Bossy Kitchen 💕
Write to me at contact@thebossykitchen.com