16 Sweet and Savory Cranberry Recipes is a collection of my favorite recipes that use cranberries. These recipes are great to make during the holidays when the cranberries are in season.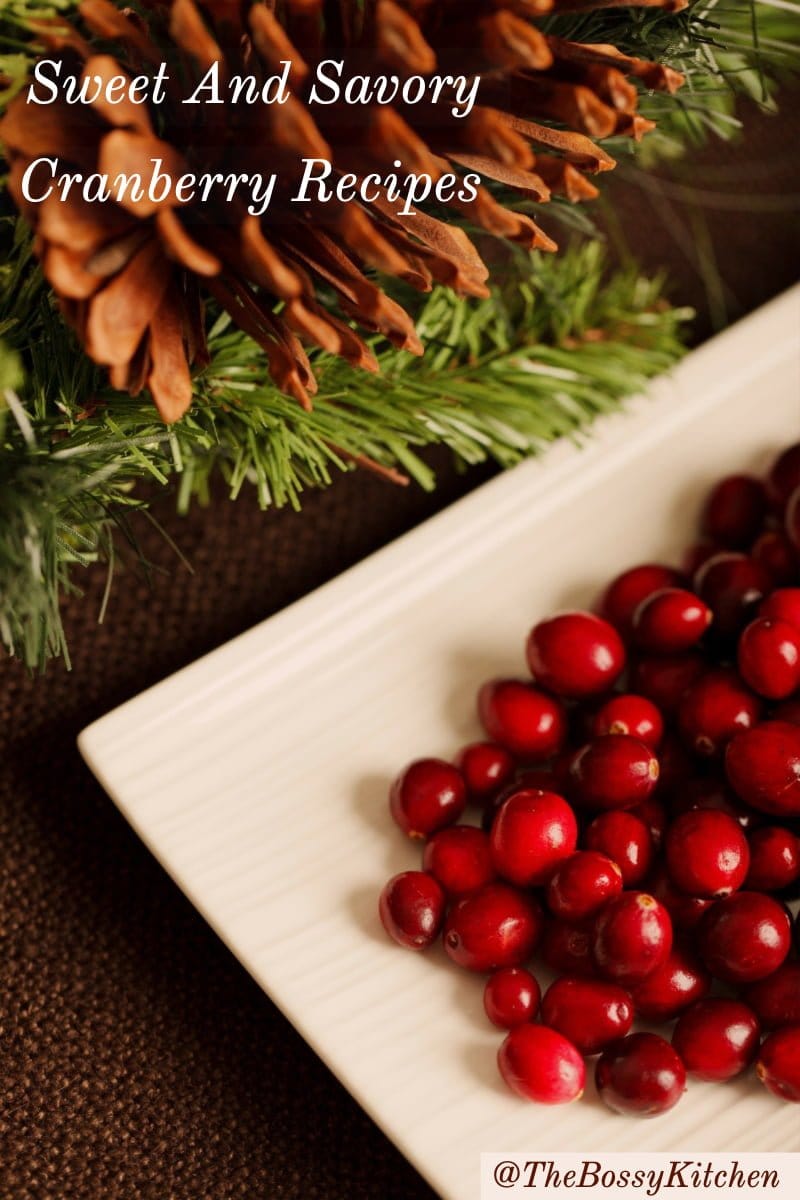 I love cranberries. They are the symbol of the seasons changing and holidays coming, especially on the American continent, where cranberries are a staple on the Thanksgiving dishes.
I like using them in both savory and sweet dishes, so for this reason, I thought it would be cool to bring you my little collection of recipes that use cranberries so you have them all in one place.
A few notes about cranberries
:
Cranberries are native to North America and thrive in cooler northern climates. Wisconsin and Massachusetts produce the most cranberries in the U.S.
Harvest begins in September and continues into October and November. This is the time when cranberries are in season and available in the stores.
Cranberries have a long history as an important food for people around the world.
Fresh cranberries are hard, sour, and bitter, so for this reason, these brilliant fruits are processed into juice, jams, sauce or dried and used as a garnish in salads, scones, breads, or muffins.
In the past, cranberries' juice made an excellent dye for fabrics, and the berries were consumed for medicinal values and cooked in various ways.
Healthful Benefits of Cranberries:
Cranberries are a good source of calcium, potassium, and vitamin C. They also fight urinary tract infections and are also very high in antioxidants.
Can I freeze cranberries?
Yes, you can. Place the bag of cranberries directly in the freezer and enjoy them later. I always buy more because I know I will use them later when they are not in season anymore.
So here you have my collection of recipes with cranberries that I hope you will enjoy for these holidays.
Also, come and check out my collection of turkey recipes that might inspire you to get in the kitchen and make something spectacular and delicious for your family and friends.
Happy holidays everyone!
16 Sweet And Savory Cranberry Recipes
Here is a collection of 16 sweet and savory cranberry recipes for you to enjoy during the holiday season. These recipes are popular and delicious, and great for entertaining.
Check out the web story for this collection: Savory and Sweet Cranberry Recipes