Brussels Sprouts are a favorite winter vegetable that we enjoy very much, especially when we roast them with bacon. This recipe is super easy to make and  oh, so delicious! It is so easy that I would not even call this cooking.
If you are one of these people who do not like Brussels sprouts, I might be able to convert you after you try this recipe. It is also a versatile one, because you could dress ip up or down the way you want it. You can make it for holidays and throw some dry cranberries on top and/or some walnuts or pecans transforming the dish in an elegant one, or you could just make it the way we make it today and have it for dinner just like this.
No matter how you cook these Brussels sprouts, you are here for a treat! Serve them with this awesome roasted bacon wrapped pork tenderloin, or go and check out my other side dishes that you can make for dinner.
If you make the recipe, share it with the hashtag

#thebossykitchen on Instagram,

Facebook

 and Twitter 

so we can all see what you're cooking!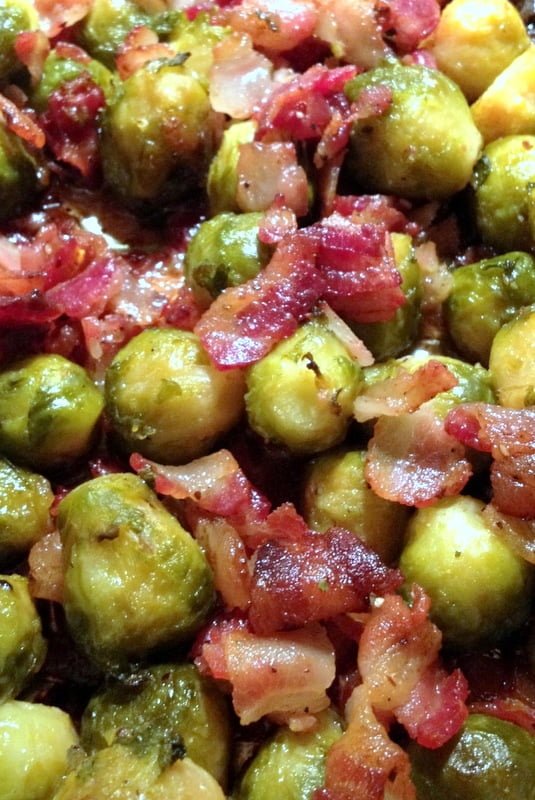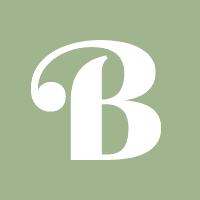 Note: "We are a participant in the Amazon Services LLC Associates Program, an affiliate advertising program designed to provide a means for us to earn fees by linking to Amazon.com and affiliated sites."

Oven Roasted Brussels Sprouts with Bacon
Author:
The Bossy Kitchen
Ingredients
1½ pounds of Brussels Sprouts (you can use fresh or frozen)
2-3 tablespoons oil, lard, butter or ghee(your choice)
4-6 diced slices of bacon
Salt and pepper to taste
Optional: cranberries, walnuts or pecans to add at the end
Instructions
Preheat oven to 400 F.
Clean and trim Brussels sprouts by cutting any very large heads in half through the core.
Place the Brussels sprouts in a large bowl and drizzle with oil, tossing to evenly coat.
Pour the Brussels sprouts onto a large sheet pan, in a single layer.
Sprinkle with salt and pepper. Then evenly sprinkle the bacon pieces over the Brussels sprouts.
Bake at 400F for about 30-35F until the Brussels Sprouts are roasted and the bacon crispy, turning halfway through the cooking time, until golden and lightly caramelized.
Serve immediately.
Note: "We are a participant in the Amazon Services LLC Associates Program, an affiliate advertising program designed to provide a means for us to earn fees by linking to Amazon.com and affiliated sites."