Best Thanksgiving Pies And Tarts is a round-up collection of dessert recipes for Thanksgiving. Pies and tarts recipes easy to make and delicious.

Thanksgiving is here and I thought it would be good to do a round-up for pies and tarts recipes collected from some of your favorite bloggers around the web. There are beautiful, easy recipes to choose from, so I hope you find something to suit your needs for a memorable Thanksgiving meal.
Homemade Caramel Apple Pie – a classic made even better with this scrumptious caramel apple filling! With a flaky, buttery crust, and tart-sweet, caramel apples, all topped off with a scoop of vanilla ice cream – you have one of the best desserts you've tasted all season!
Perfect decadent dense chocolate goodness!
Lemon Meringue Pie from scratch with an easy to make weep from meringue recipe is perfect for dessert from Serena Bakes Simply From Scratch.
This pumpkin pie is kissed with a bit of maple flavor to heighten the warm sweet notes. Such a small change makes a big difference!
Banana Pudding Cheesecake is an easy to make no bake dessert recipe from Serena Bakes Simply From Scratch.
This is a classic Pumpkin Pie taken to the next level! This Pumpkin Cheesecake Pie is a combination of a classic pumpkin pie with silky creaminess of a cheesecake. This easy dessert is perfect to serve at holiday dinners or just because you feel like having a pumpkin treat.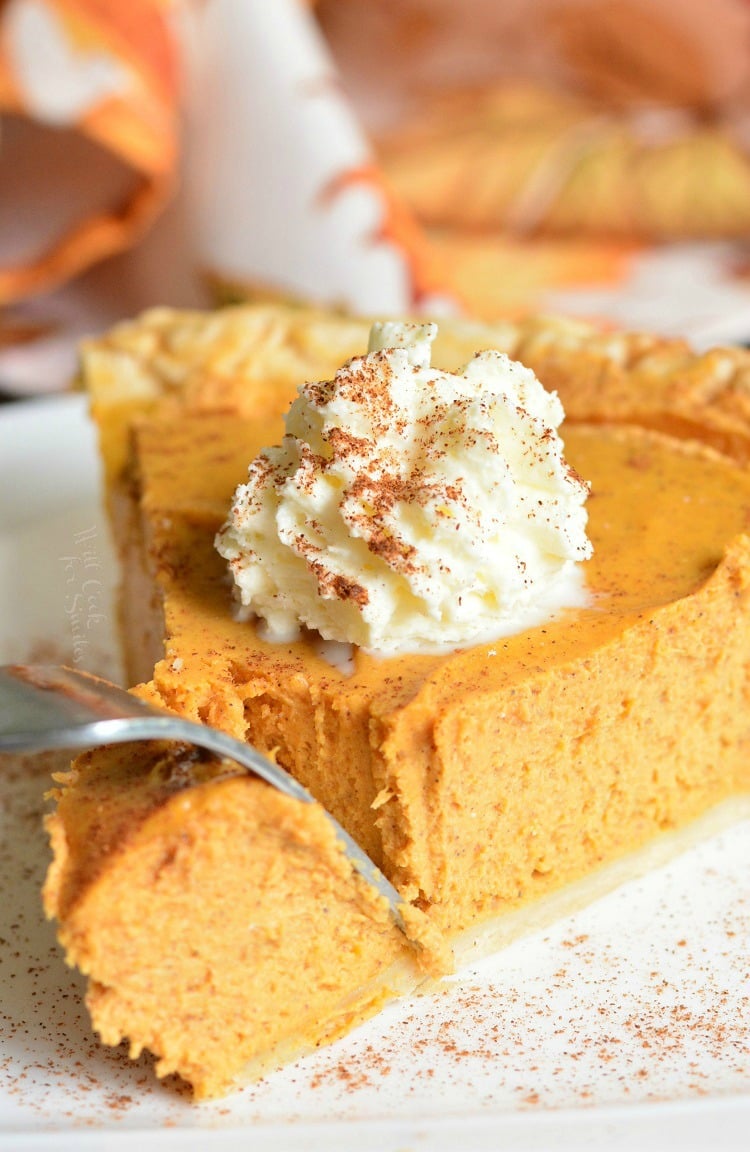 A creamy no-bake peanut butter filling is piled high with fluffy meringue in this dreamy Peanut Butter Meringue Pie.
White Russian Pecan Pie – inspired a little by happy hour, a lot by a road trip, this unique pecan pie recipe is amazing! It's a must for our Thanksgiving table.
Perfect for special occasions and family get together's, an old fashioned apple pie made from scratch is sure to impress everyone. With it's perfectly baked lattice crust, mix of sweet and slightly tart apples, making the 'perfect' apple pie really in't that hard, even for a first time baker!!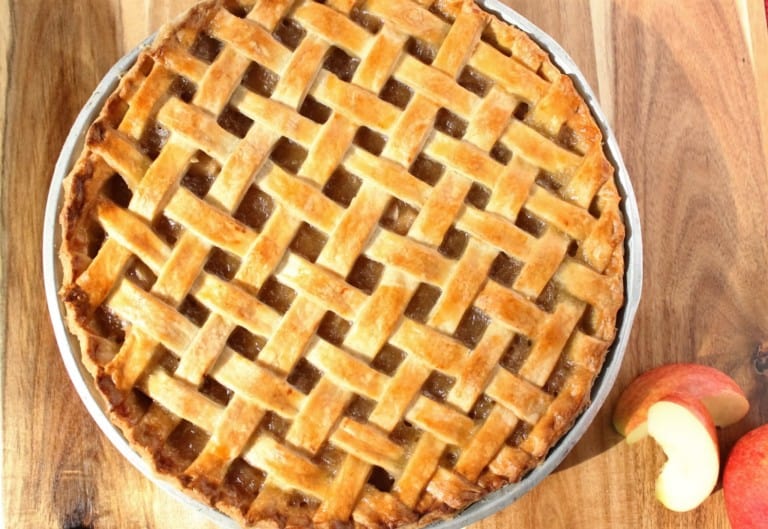 This French Silk Pie with graham cracker crust is perfectly creamy and full of the rich chocolate flavor that everyone loves!
Arkansas Possum Pie is a creamy, layered chocolate and cream cheese pie in a pecan shortbread crust that is sure to please!
Filled with huge, sweet blackberries bursting with juice and baked in the most perfect, flaky, buttery pie crust, Homemade Blackberry Pie is as good to eat as it is to look at.
The perfect Fall Dessert, Homemade Pumpkin Pie. A brown sugar pie crust, tasty spiced Pumpkin filling and a maple whipped cream topping makes this the ultimate dessert.
The flavor of ripe apples really shines through in this lightly sweet, delicate, attractive pie.
Once you try this homemade blackberry pie recipe, you'll want to make it again and again! This is the ultimate summer pie, with a sweet and juicy blackberry filling and a light, flaky pie crust.
Classic Apple Pie made with foolproof pie dough and cinnamon apple pie filling, topped with a lattice pattern is the best dessert recipe for the holiday season!
Chai Spiced Pumpkin Pie is an easy classic pumpkin pie with the warm spices of chai. It's an exciting twist on pumpkin pie that makes it even more delicious!
Classic Southern Sweet Potato Pie, a traditional holiday dessert.
Pumpkin Lush – this fast-made, light, yet delicious creamy dessert, with cheese cream and pumpkin layers, and gingersnap cookie crust, topped with chopped pecans and gingersnap cookie crumbs, will delight all the pumpkin lovers. Yummy!
Maple Cream Pumpkin Cheesecake with Buttery Gingersnap Crust – an updated twist combining traditional pumpkin pie with rich cheesecake – a new holiday favorite!

Creamy Homemade Apple Butter Cheesecake Tart with a graham cracker crust and oat streusel topping. This may very well be your new favorite fall dessert.
This Sour Cherry Pie is a wonderful recipe to make for the holidays. If you want to bring the flavors of summer to a Thanksgiving meal this is the perfect occasion to make this pie. And what about Christmas? Why not? That would work as well.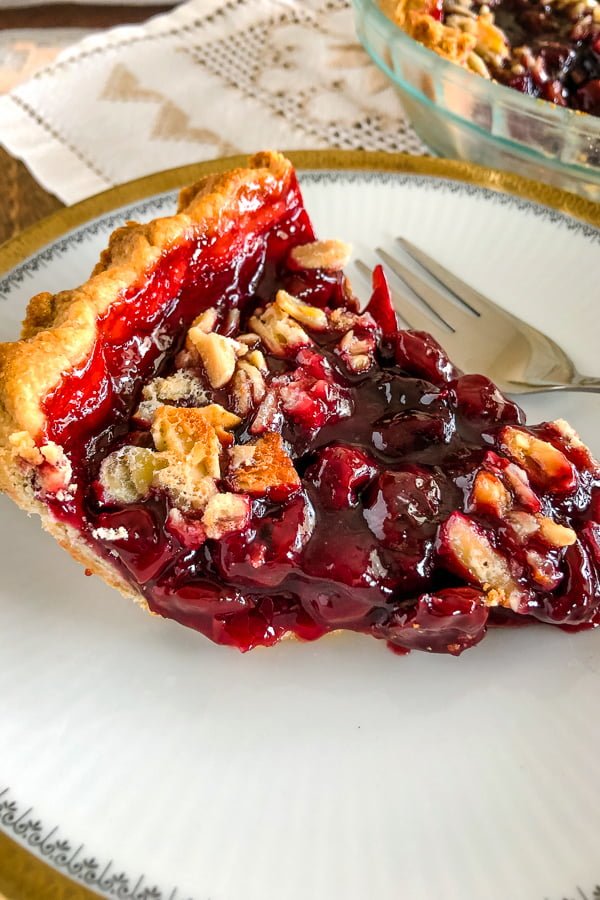 British Apple Pie is quite a bit different than American Apple Pie. I enjoy it so much more, in fact, it's my favorite apple pie recipe. Read on to find out why.
Pin this post for later use: