24 Easter Traditional Romanian Recipes To Enjoy- From appetizers to desserts, there is something for everyone to choose from, make, and enjoy with family and friends!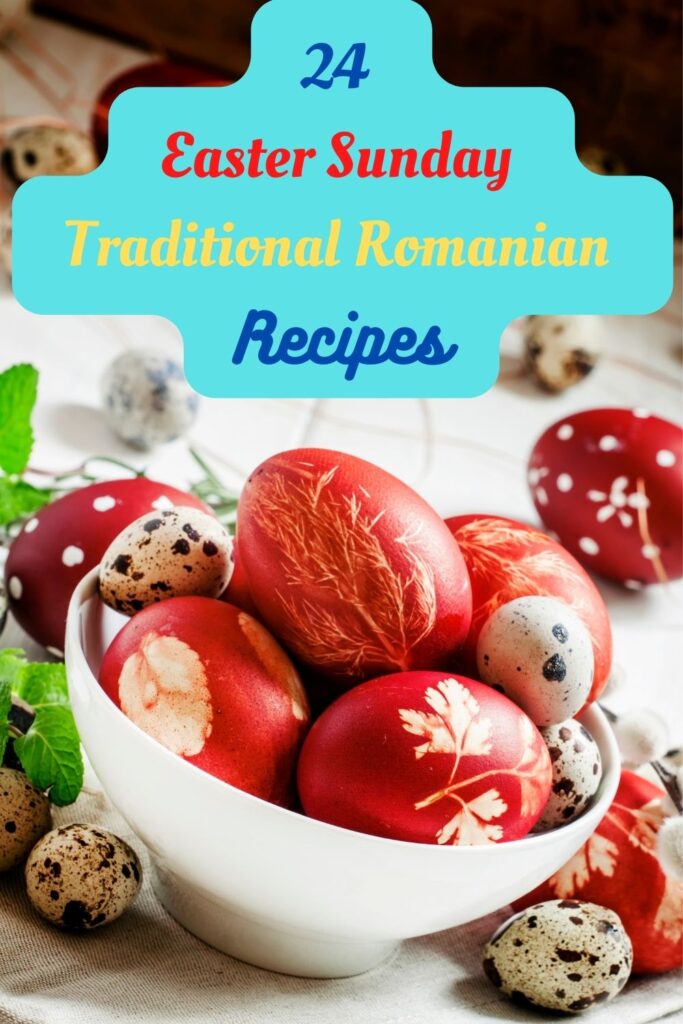 Easter is celebrated in many countries worldwide, and if you are like me, you will cook like a storm for this beautiful event. Food connects me with my birthplace, Romania, where traditions are still powerful.
As I miss family and friends around holidays, I tend to cook traditional foods that help me connect emotionally and spiritually with my ancestors and my loved ones back in my native country.
In Romania, Easter is celebrated for three days, and preparations occur the entire week before Easter Sunday.
Almost 81% of the Romanian population is Christian Orthodox and belongs to the Romanian Orthodox Church. Pretty cool, right?
The most important tradition for Easter is to dye eggs. Initially, the eggs were always colored red, but people started to use other colors over time.
Like many countries in Eastern Europe, painting eggs is considered an art. In many villages, painting eggs takes time and lots of skills. These skills are passed from generation to generation.
The eggs are the centerpiece of the table, and they look beautiful.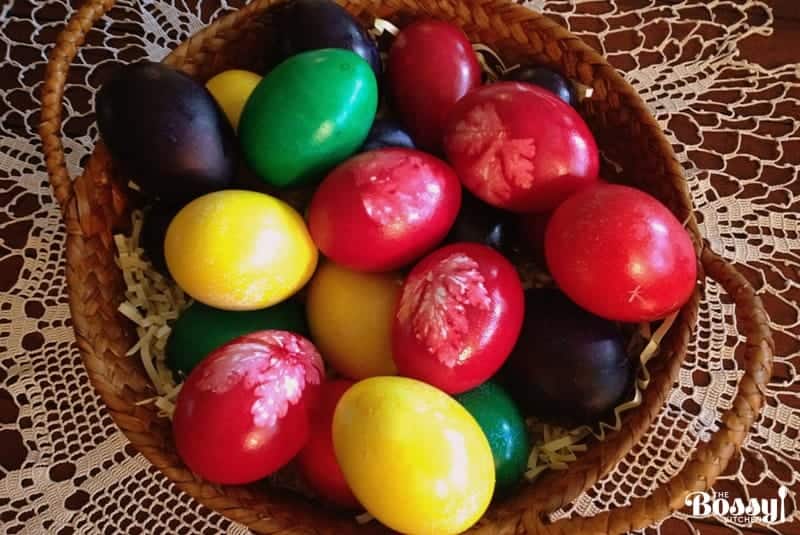 Besides the eggs, we put many foods on the table, so I thought you might be interested to see a few of the things I make for Easter every year.
Remember the scene with the dinner when Toula's mom was still peeling tones of potatoes before dinner with the in-laws? That would be me! We are very much like the characters from "My Big Fat Greek Wedding"!
I cook a lot of food that could easily feed an army. I try to use lots of vegetables and greens for Easter.
After all, Easter is also the symbol of Spring when nature comes back to life, so the next item on the table would be, of course, a salad. You have some other choices on my list as well.
Roasted meats? This is always a tough choice. I am not a fan of ham, but I am a fan of pork.
I also don't make a lot of turkeys either, besides Thanksgiving, and even then, because we have small crowds at the table, I end up making chicken or a small turkey breast.
No matter what kind of dessert we have, we always have coffee with it. In Romanian culture, coffee is always served after meals.
It is believed that coffee helps digestion, so you will see a recipe for my favorite Turkish coffee.
If I have guests, I try to make a few cookies or bars sitting on the table for people to enjoy with their coffee. Browse both collections and see if you can find anything you might like. I love the Jam And Walnuts Rugelach.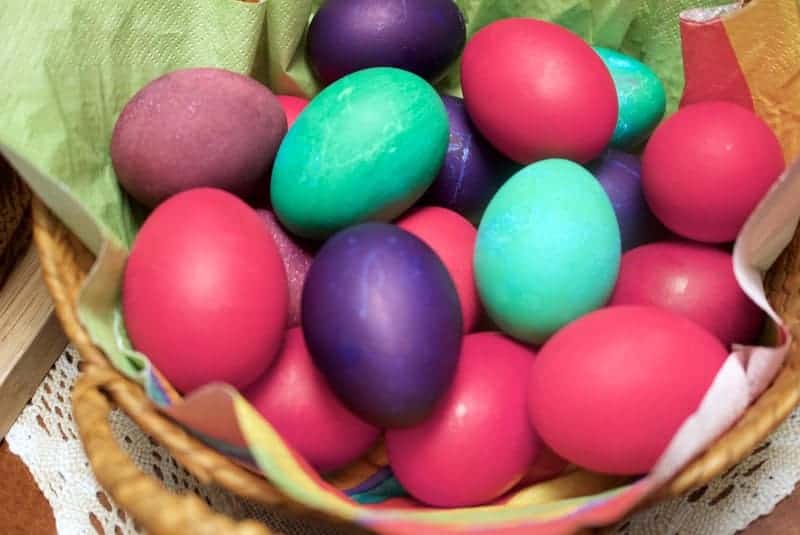 So, here are my ideas for Easter:
Easter Traditional Romanian Recipes
24 Recipes for Easter to serve you as inspiration. Each one of them is a little treasure that can elevate your menu to another level.
This is it, my friends! Of course, these recipes are only some ideas that you can use!
The blog has many other wonderful recipes that are easy to make and delicious! I want you to know that we eat many leftovers in Romania because the Easter celebration lasts for three days, and people cook more than just one meal.
They visit each other on Sunday Easter and the following Monday or Tuesday. And there is always food.
In many ways, we are overdoing it, I know, compared with other cultures. However, people love food, no matter where they are, so I hope you find something on my blog to enjoy with your family and friends!
And Happy Easter, everyone!