Super Bowl Appetizer Recipes – a collection of recipes designed to be enjoyed with family and friends.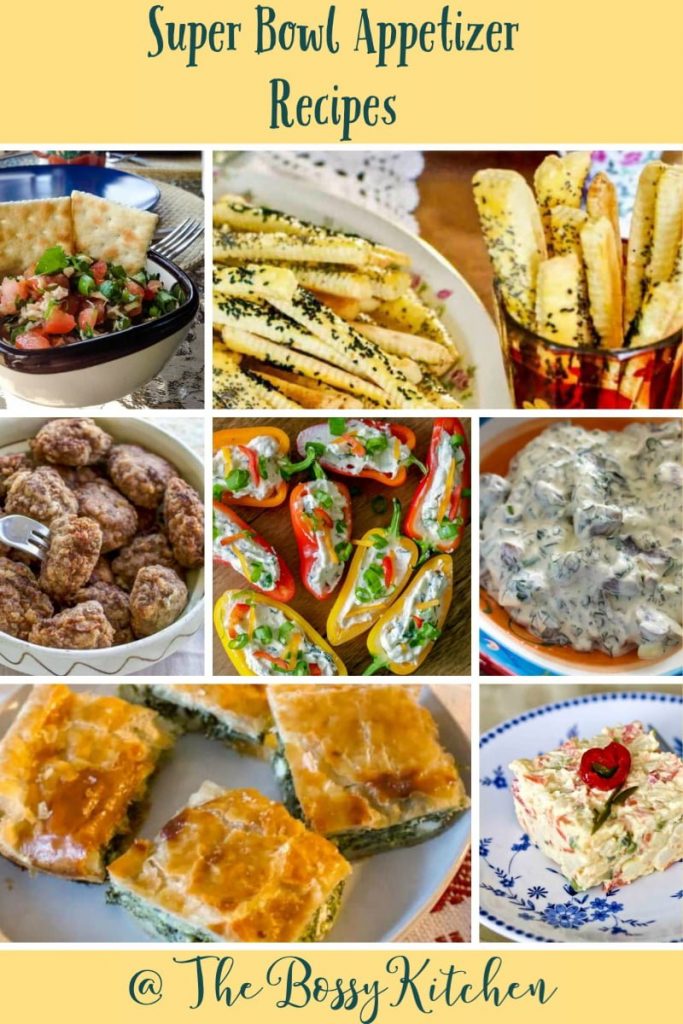 Yes, my friends, it is again that time of the year when we get together for the Super Bowl Game.
It doesn't matter if you are there for the game or just for the ads; this event is all about food and fun. This collection of appetizers comes from my blog, and I hope it will get you inspired to try some of the recipes.
Enjoy!
Super Bowl Appetizer Recipes
If you are looking for appetizers suitable for the Super Bowl, you have some ideas to add to your list.
Note: "We are a participant in the Amazon Services LLC Associates Program, an affiliate advertising program designed to provide a means for us to earn fees by linking to Amazon.com and affiliated sites."