If you are here, it is because you are probably looking for the best chicken wings recipes for your next Super Bowl party, right? You are in the right place. Here you will find a collection of chicken wings recipes coming from your favorite food bloggers.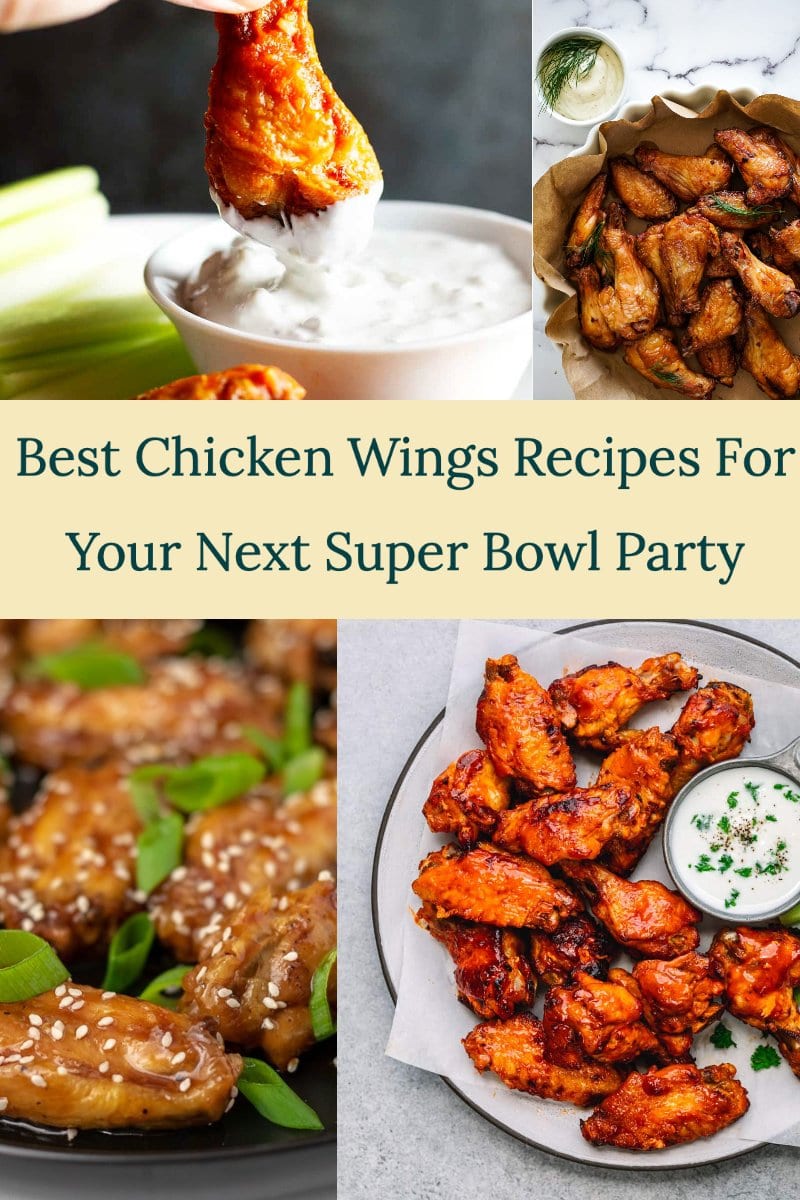 All these recipes are made from scratch using minimal processed ingredients. While I was working on putting this article together, I wanted to go through all of these recipes and make sure I am offering you the best options I could.
I do not eat many chicken wings, so I was surprised to see how many good recipes are out there. After this experience, I think my opinion about chicken wings will be forever changed. Chicken wings are awesome IF you know how to make them.
I hope you will find the perfect one from this list, and please, come back and let us know which one you liked the best.
Some other ideas for feeding a crowd on the Super Bowl Day?
Best dip appetizer recipes to make all year round
Super Bowl Dessert Idea Recipes
Best Chicken Wings Recipes For Your Next Super Bowl Party
Are you looking for chicken wings recipes that you could make for the next Super Bowl party? Here is a collection of some of the best recipes you can find online for chicken wings. All of them are easy to make and delicious.
Note: "We are a participant in the Amazon Services LLC Associates Program, an affiliate advertising program designed to provide a means for us to earn fees by linking to Amazon.com and affiliated sites."