If you are here, it is because you are probably looking for the best chicken wings recipes for your next Super Bowl party, right? You are in the right place. Here, you will find 14 recipe ideas to choose from. The best ones.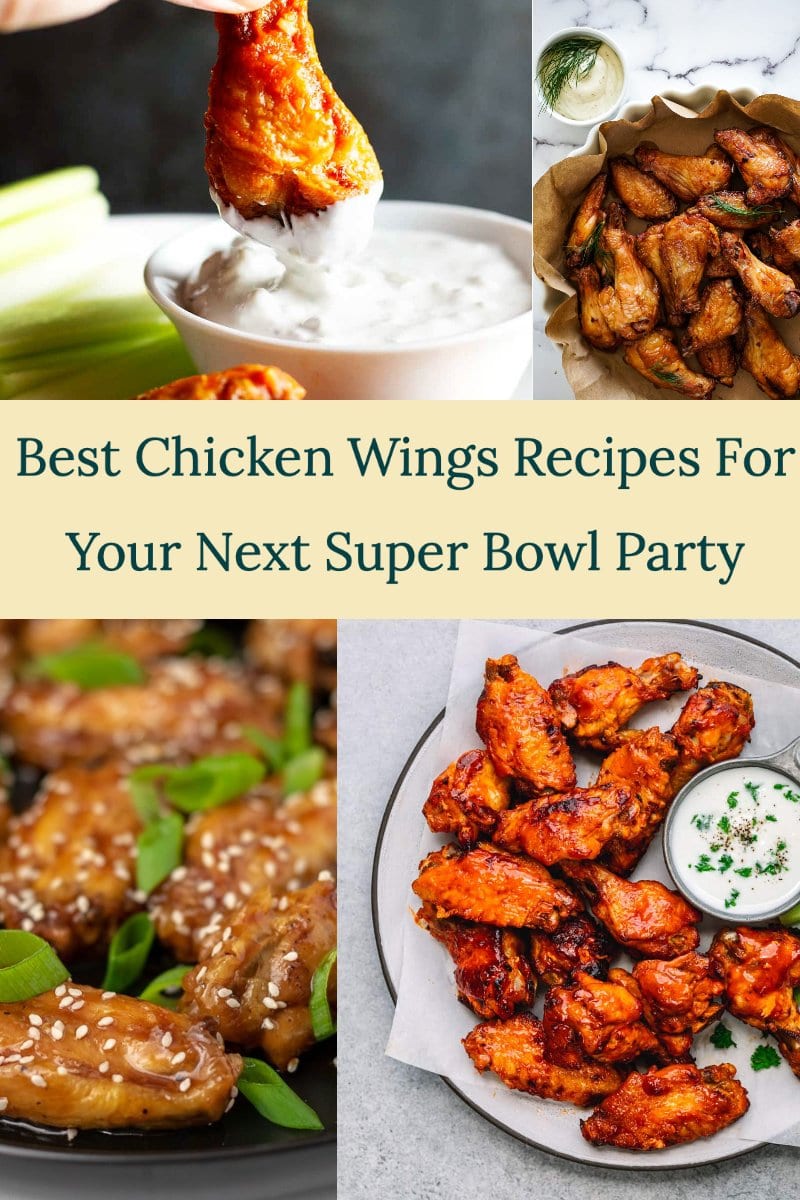 Chicken wings- everyone loves them
Chicken wings are considered a football game day staple. They go with almost everything and can be used as part of any meal, from appetizers to a side dish and main course. Who doesn't love them?
Chicken wings are great during the week when there is nothing else for dinner, but they make an excellent choice for potlucks, cook-outs, parties, and obviously, Super Bowl day!
They can be grilled, fried, baked, and even made in an AirFryer.
All these recipes are made from scratch using minimally processed ingredients. While I was putting this article together, I wanted to go through all of these recipes and make sure I offered you the best options I could.
I do not eat many chicken wings, so I was surprised to see how many good recipes are out there. After this experience, I think my opinion about chicken wings will be forever changed. Chicken wings are fantastic IF you know how to make them.
I hope you will find the perfect one from this list of 14 Best Chicken Wings Recipes For Your Next Super Bowl Party, and please, come back and let us know which one you liked the best.
Some other ideas for feeding a crowd on the Super Bowl Day?
Best dip appetizer recipes to make all year round
Super Bowl Dessert Idea Recipes
Easy Recipes Made with Puff Pastry
Craving more? Subscribe to The Bossy Kitchen to get new recipes and a newsletter delivered straight to your inbox! Stay in touch on Facebook, Twitter, Pinterest, and Instagram for all of the latest updates. Don't forget to use the star rating and leave a review.
14 Best Chicken Wings Recipes For Your Next Super Bowl Party
Are you looking for chicken wings recipes that you could make for the next Super Bowl party? Here is a collection of some of the best recipes you can find online for chicken wings. All of them are easy to make and delicious.
This is it, my friends! I hope you find the best recipe for this awesome day! Enjoy!