Here you have a collection of 28 best dip appetizer recipes to make all year round, from holidays to Super Bowl, birthday celebrations, and everything else in between. 
Super Bowl is around the corner, and you are probably already thinking about what you will serve at that party next weekend. Or maybe you have to bring an appetizer to that Super Bowl gathering.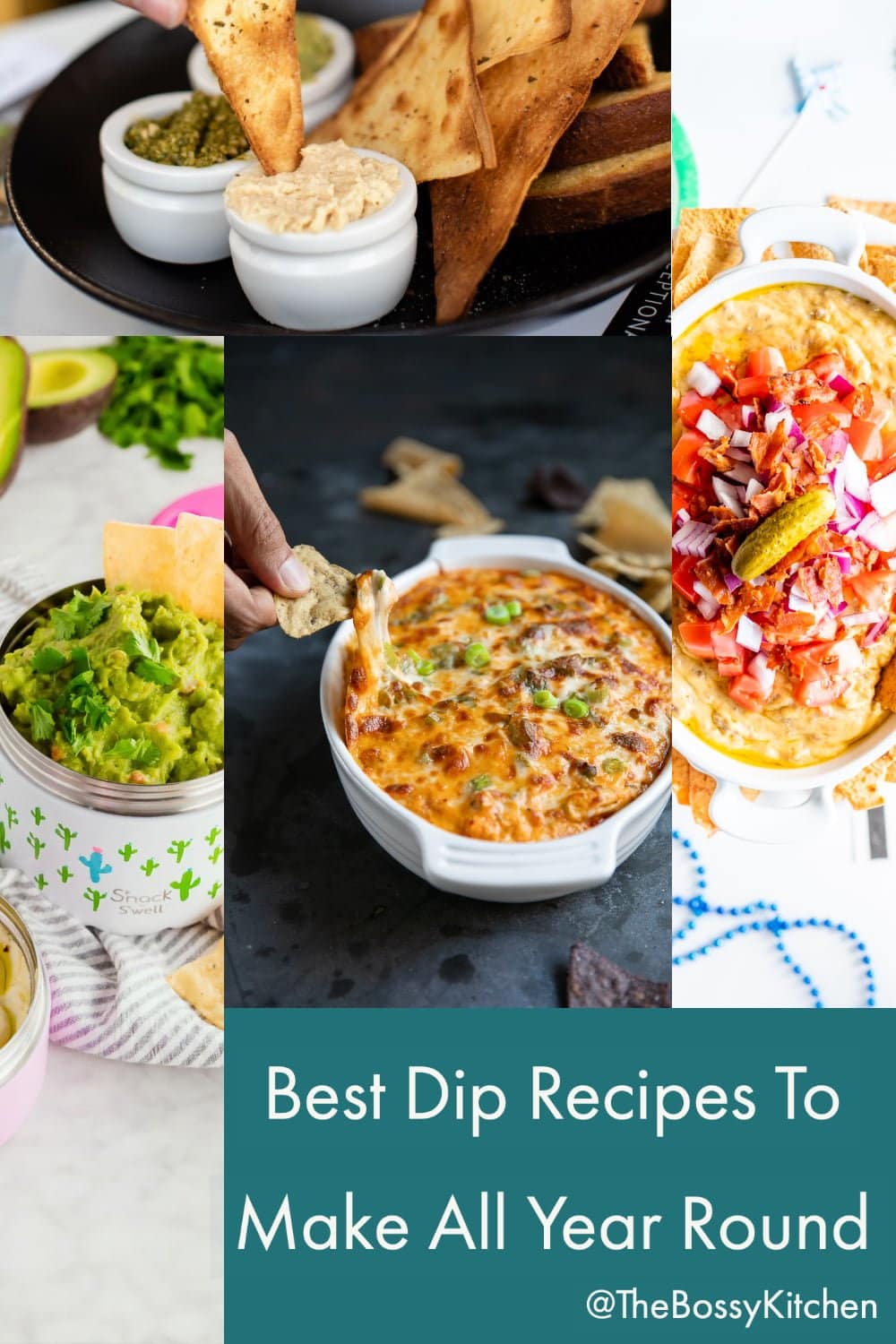 This round-up collection comes from some of your favorite bloggers from around the web. They put a lot of work and effort into providing free content for everyone to enjoy, and these recipes are a great example.
I hope you try some of them. Most of these recipes are made with ingredients that are easy to find. No Velveeta or jars of processed food were used in the process.
While working on putting this article together, I found myself salivating intensively over some of these recipes and dreaming about organizing a party and making some of these dips that I would fill a table with.
The truth is that I read all of them because I want to make sure that when I bring you collections of recipes like these, I bring you the best I can find.
As we are looking for the best one to win at the Super Bowl, I hope you will leave a comment and tell me which one of these recipes you liked the best!
Enjoy!
Interested in more appetizers?
Check out the web story for this collection: Best Dip Appetizer Recipes To Make All Year Round
28 Best Dip Appetizer Recipes To Make All Year Round
This is a collection of dip appetizer recipes that you can make at any party where you need to serve an appetizer. Enjoy!