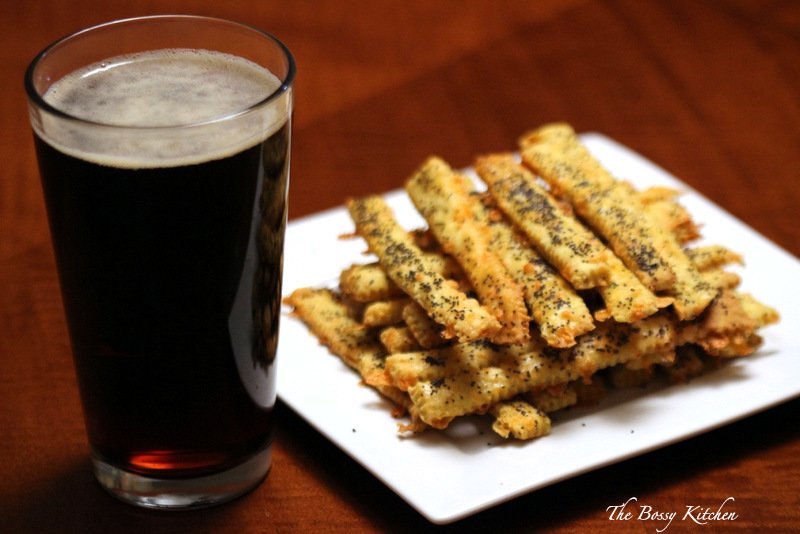 Cheddar Cheese Straws With Cumin
These Cheddar Cheese Straws with Cumin are great for parties and Sunday games. I personally love them. I grew up with them and always found them to be the soul of the parties. Made with different kind of cheeses and also different seeds, like poppy, cumin or caraway, these appetizers are great! Very addictive and delicious and also very easy to make!
Baked at 400F/200C for 10-15 minutes, the straws can be ready in no time if you are looking for a snack. You can also make the dough in advance and freeze it for a future use.
Very versatile!
 What type of appetizers do you make when you entertain? Would you share the recipe with me?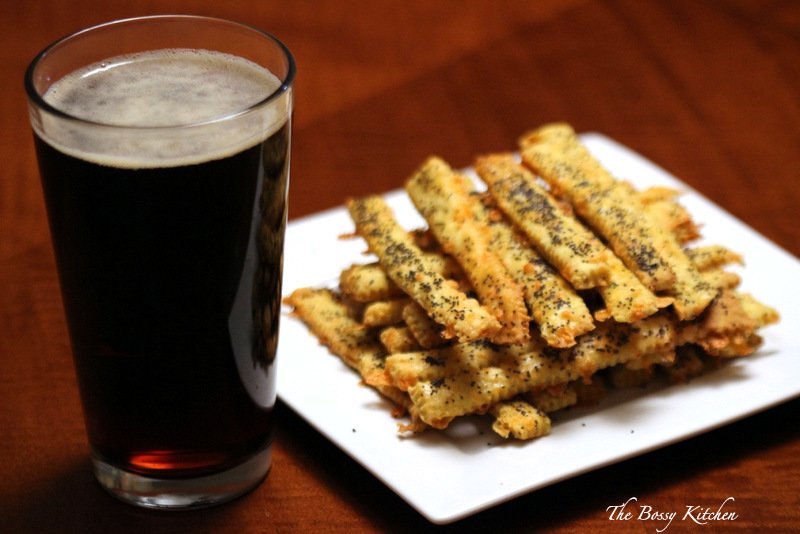 Cheddar Cheese Straws With Cumin
Cheddar Cheese Straws With Cumin Recipe Type : Appetizer Author: The Bossy Kitchen
Author:
The Bossy Kitchen
Ingredients
4oz/115g/generous ¾ cup all-purpose flour, plus extra for dusting
pinch of salt
½ tsp curry powder
2oz/55g butter, plus extra for greasing
2 oz/55g/1/2 cup shredded Cheddar cheese
1 egg beaten
poppy or cumin seeds for sprinkling
Instructions
Sift flour, salt and curry powder into a bowl.
Add the butter and rub in until the mixture resembles breadcrumbs.
Add the cheese and half the egg and mix to form a dough.
Wrap in plastic wrap and chill in the refrigerator for 30 minutes.
Preheat oven to 400F/200C.
Lightly grease a cookie sheet.
On a floured counter, roll out the dough to ¼ inch or 5 mm thick.
Then cut 3x1/2 inch or 7.5x1cm strips, about 24 pieces.
Place the strips on the prepared cookie sheet.
Brush each straw with the remaining egg and sprinkle with poppy seeds or cumin seeds.
Bake for 10-15 minutes, or until golden.
Finally, transfer them to wire racks to cool.