This is one of the best New Year's Eve appetizers collection you will find around. Hopefully, the collection will inspire you to get in the kitchen and prepare some easy recipes for the end of the year.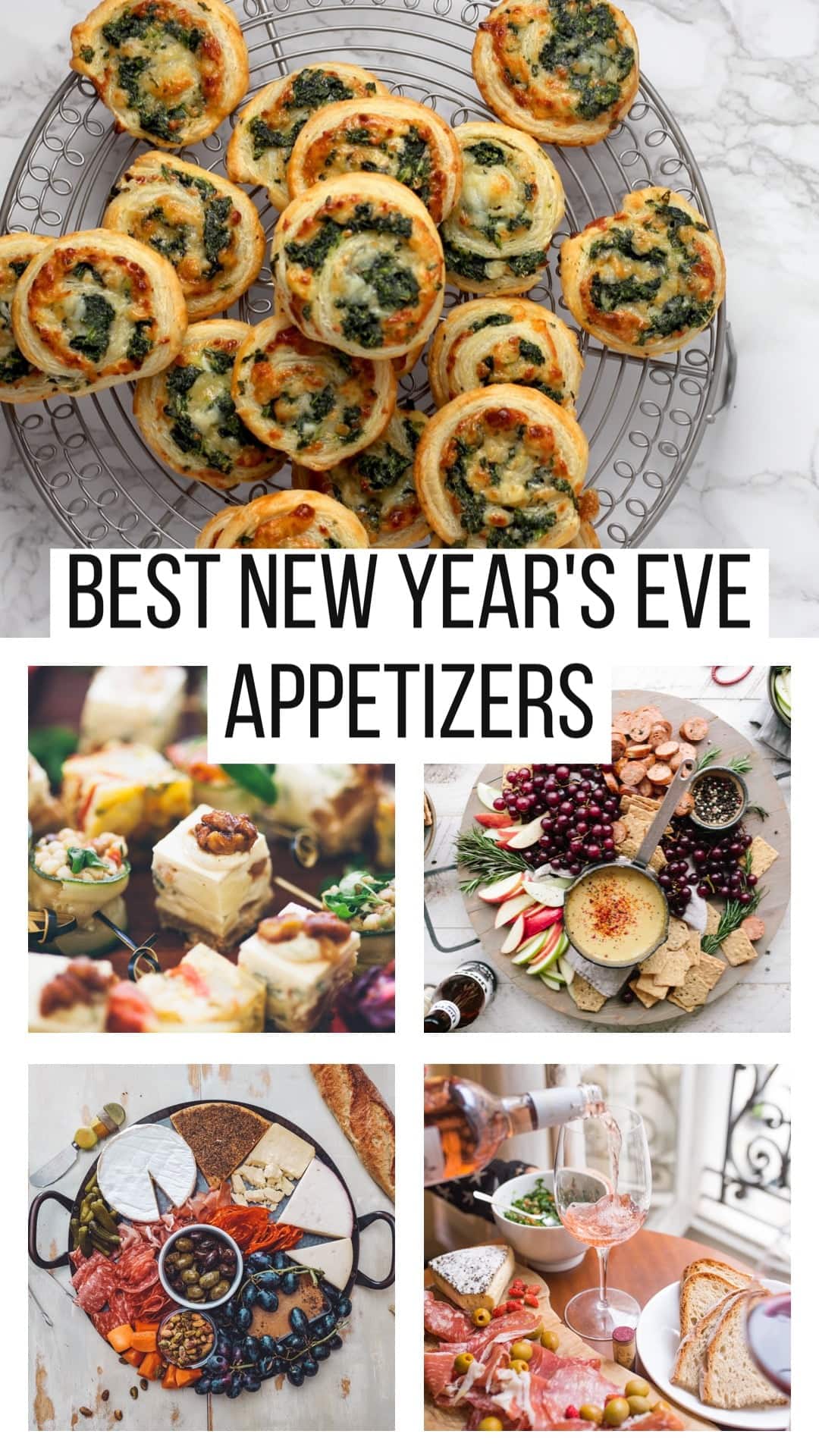 34 appetizers to choose from
The idea is not to spend a lot of time cooking, so you can enjoy the time with family and friends instead.
There is something for everyone, from dips to puff pastry savory baked goodies, from crostini to antipasto and phyllo tarts.
Grab some appetizer platters and fill them up with goodies!
Happy New Year, and enjoy the collection! Thank you, all my fellow bloggers, for participating in this round-up!
Check here my collection of savory and sweet recipes with cranberries!
Check out the web story for this collection: Best New Year's Eve Appetizers
More ideas for a party:
30 Best Trifle Dessert Recipes
34 Best Roasted Pork Recipes For Christmas
34 Best New Year's Eve Appetizers