Beautiful Cake Recipes for Mother's Day- Cake Recipes&Ideas for Mother's Day is a collection of cakes from around the web with recipes created by some of your favorite bloggers.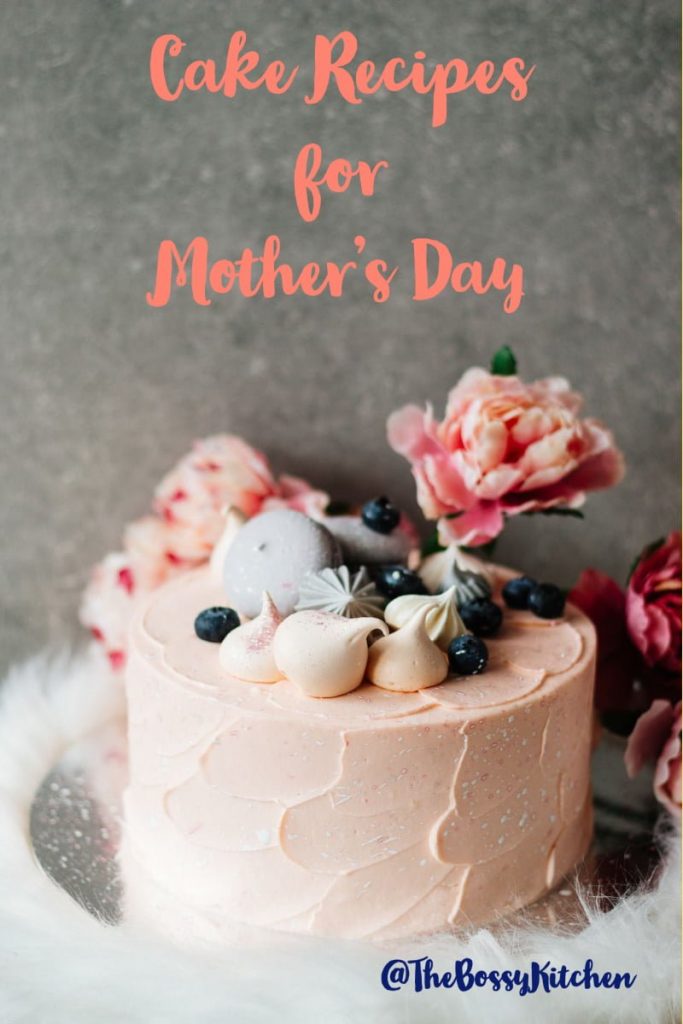 From chocolate cakes to vanilla and strawberry ones, this collection has everything you need to choose from, so get in the kitchen and bake that beautiful cake for your mom.
Mom always gave you the last piece of food when you were growing up. For this Mother's Day, bake a cake and celebrate her life in a big way.
A cake doesn't have to be elaborated or very difficult to make in order to make someone's happy.
Keep it simple or complicated, as you wish, but I am telling you right now that any mom or grandma would be delighted to receive any of these cakes that taste as good as they look.
How often do we bake from scratch and how wonderful it is when we do it?
These cakes will make your day extra special with easy but impressive recipes that you can share with your mom and the rest of your family.
Do you have family coming around for a special Mother's day Sunday lunch? Brunch?
Bake a cake and thank your mom or grandma for their love, dedication, and care. Make a special dessert for them and serve it with the afternoon tea.
I shared on my blog different ideas for gatherings, like :
But you know what every one of these meal ideas comes down to? Dessert. Because, at the end of the day, that's what mama wants: A sweet treat to end her meal, no matter what time of the day.
At least, this is what I would want.
All these cakes work really well with my recipe of Turkish coffee, if you want to go fancy.
Beautiful Cake Recipes For Mother's Day
This is a collection of beautiful cake recipes to celebrate Mother's Day. Layered cakes are the best when it comes to celebrations. Make some of these recipes for this weekend and show your love and appreciation to the most important person in your life.
This is it, my friends! I hope you find something to bake for this Mother's Day! Let me know which recipe you liked the best or which recipe you chose to make for your mom. Snap a picture and show it to us under the comments!
Happy Mother's Day for all of you out there!
And thank you to all my fellow bloggers who were featured on this round-up post! Feel free to share it with your Social Media audience! Remember: Sharing is caring!
Interested in Father's Day recipes for next month? Here you have my collection.
For more recipes, come take a pick at this article.
Note: "We are a participant in the Amazon Services LLC Associates Program, an affiliate advertising program designed to provide a means for us to earn fees by linking to Amazon.com and affiliated sites."