32 Best Burger Recipes- Celebrate Memorial Day in Style- a collection of burgers to choose from when you are in the mood for a good meal.
Every year, at the end of May, America celebrates National Hamburger Day. It falls very close to Memorial Day when Americans celebrate the unofficial start of the summer by grilling out.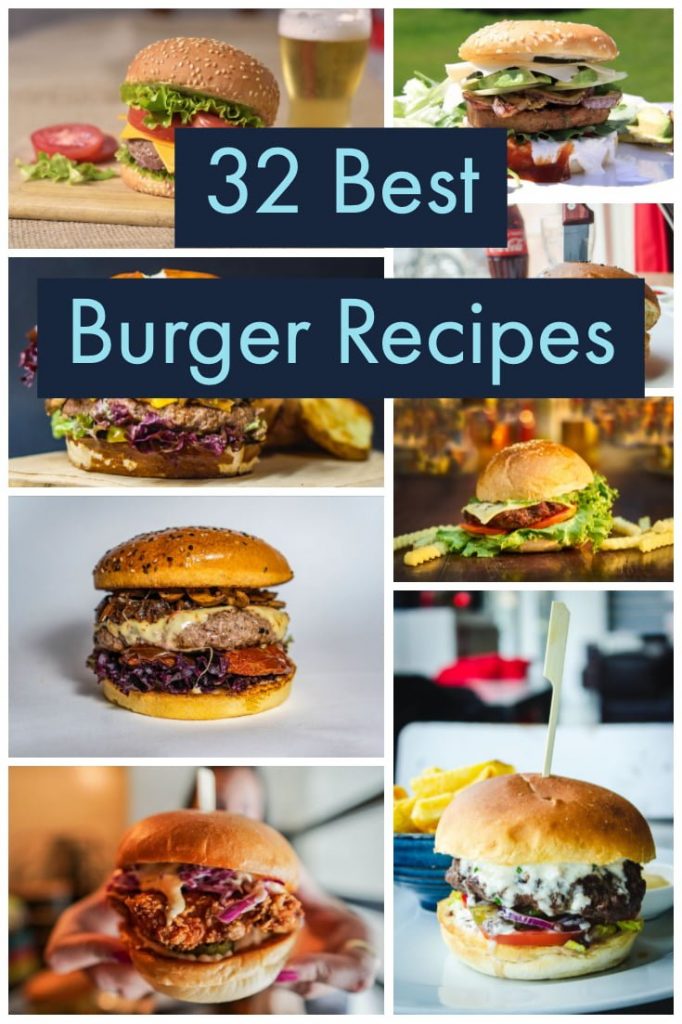 Holiday-Approved Burgers
Memorial Day is a federal holiday in the United States observed on the last Monday of May that honors the men and women who died while serving in the U.S. military.
It is also the unofficial start of summer, and sometimes it happens that the holiday coincides with National Burger Day!
As almost everyone will grill something this weekend, I thought it would be fun to create a post with recipes from some of your favorite bloggers out there who love grilling as much as you do.
No one really knows when this holiday was created, but it must have been created by someone who loved the burger.
Hamburgers are America's favorite sandwich. What would be a Memorial Day or a Fourth of July holiday without the American hamburger?
To celebrate National Hamburger Day, you can do things in various ways.
You can throw a hamburger-themed party, eat hamburgers for every meal, go out to your favorite hamburger restaurant and enjoy a burger, or experiment with making your own one.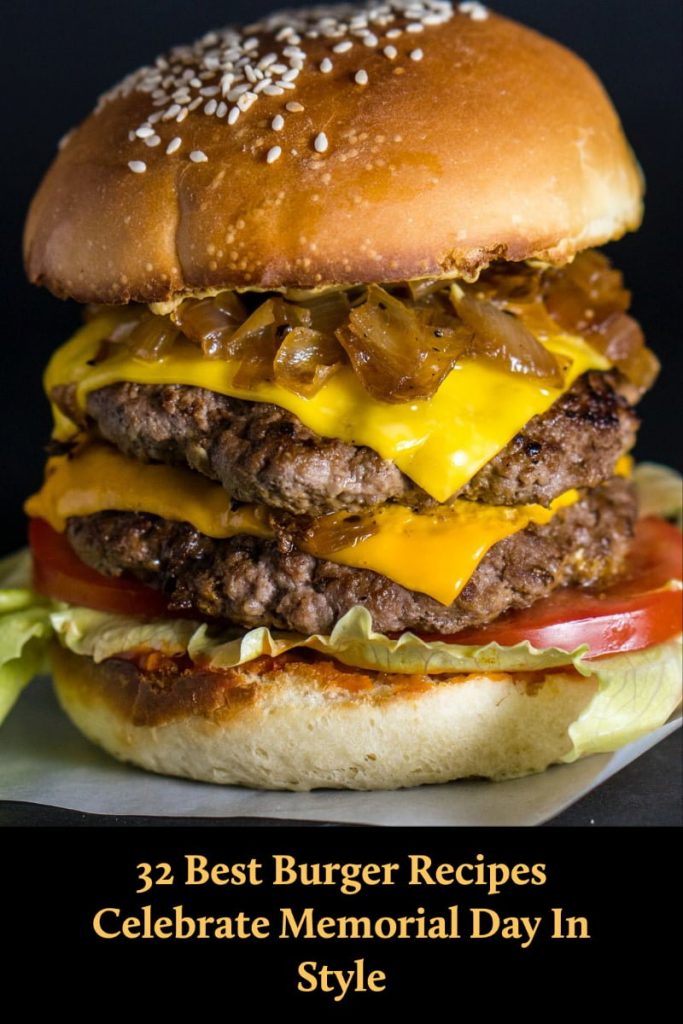 I hope you experiment with some of the recipes in this article because I have to tell you that I found some fantastic bloggers who were happy to share their fabulous recipes with me.
Related
40 Father's Day Recipe Ideas To Show Him Your Appreciation
From chicken to pork or vegetarian burgers, there is something for everyone.
Enjoy and let me know what recipe you like the most!
I am sure you will have a hard time deciding because there are so many good ones!
PS: Before I start sharing the recipes with you, I would like to thank you all, my fellow bloggers, for contributing to this post.
I had a hard time choosing the best ones because so many are really good!
Also, the featured picture on this post is from the fantastic blog Krumpli. Thank you, Brian, for allowing me to use the photo!
32 Best Burger Recipes- Celebrate Memorial Day In Style
32 Best Burger Recipes to celebrate Memorial Day and National Hamburger Day in style. This collection of burger recipes are some of the best out there. Make sure you try at least one of them. I bet it will be hard to choose from!
This is it, my friends! Are you grilling this weekend? Is there a recipe you loved the most?
Please feel free to comment and tell me which recipe you chose! And Happy National Hamburger Day, everyone!