Spinach Strawberry Salad With Walnuts And Feta Cheese is a gorgeous, classic American salad, very popular and delicious.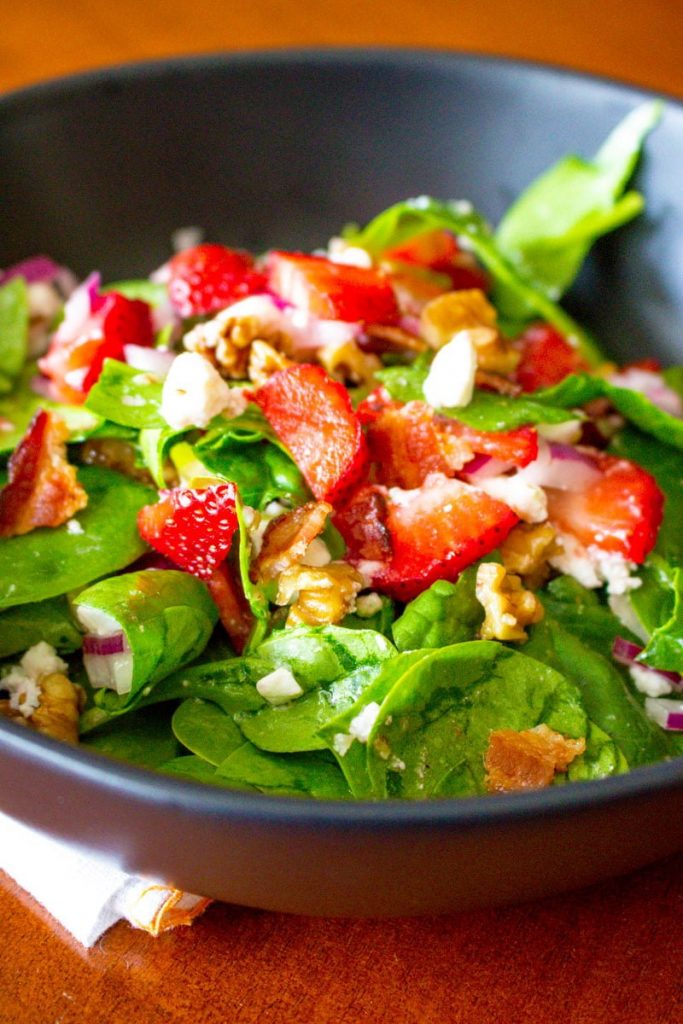 Spinach Strawberry Salad With Walnuts And Feta Cheese
I don't know about you, but I enjoy eating all kinds of greens and vegetables in a salad form. From arugula to Boston lettuce, from cucumber salad to tomato and peppers salad, I just love a good combination of fresh vegetables.
This salad can be served as an appetizer and sit proudly next to grilled meats and your favorite side dish.
I would say that this recipe tastes the best when you use strawberries in season, but you might be lucky and find good strawberries out of season as well, so you can make this salad for Thanksgiving or even Christmas.
What kind of ingredients do you need for this recipe (Your shopping list):
Fresh baby spinach
Fresh strawberries
Red onion
Crumbled Feta(or goat cheese)
Chopped walnuts
Cardamom powder
Extra virgin olive oil
White/Red Vinegar or lemon juice
Salt
Fresh ground pepper
Optional: A few slices of crunchy crisp bacon for texture
How To make this Spinach Strawberry Salad With Walnuts And Feta:
Step One- Roasting Walnuts
The process is straightforward. You start with the walnuts.
The walnuts need to be toasted with the cardamom in a pan on low heat, moving them constantly to develop the flavor.
Here is a good guide on how to roast nuts if you have never done it before.
Please keep an eye on them, as they can burn really fast. When you are done with them, remove them from the heat and allow them to cool while making the salad.
Step two- Prepare the spinach.
For this salad, we will use baby spinach. If you get the baby spinach from the garden, more than sure, this spinach will be full of sand and dirt, so you will need to wash and rinse it very, very well.
If the baby spinach comes from the grocery store in a bag, I would still wash and rinse it, even if the label tells you it was washed multiple times.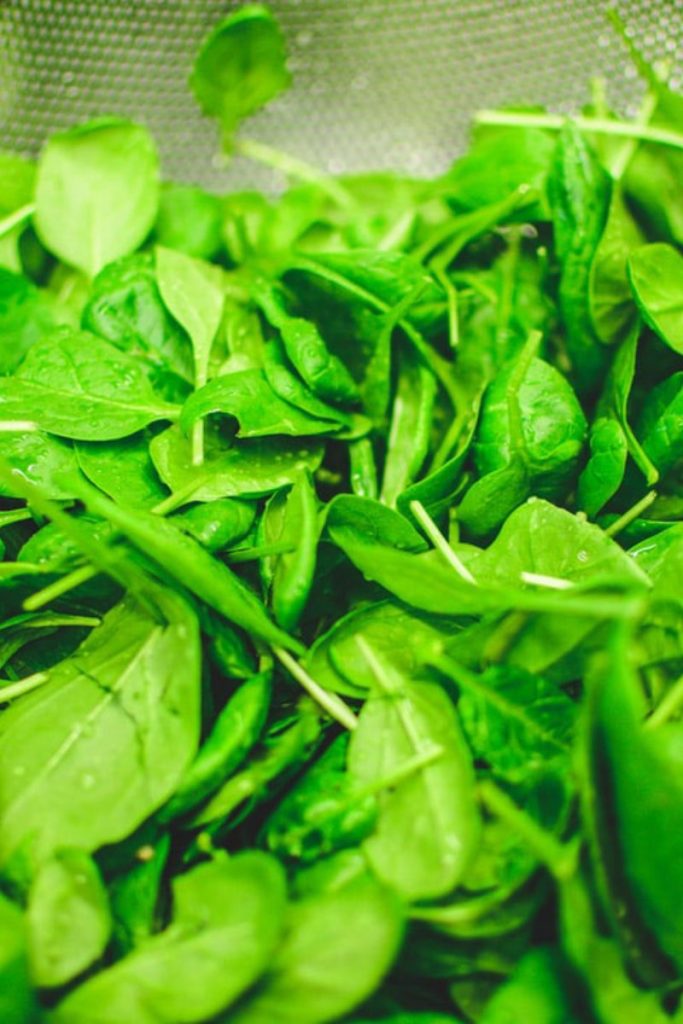 How many times did you hear on the news about people getting sick from using vegetables bought from the grocery store? Better to be safe than sorry.
If the leaves are too big, it is ok to gently cut them into bite-size pieces without crushing them too much. Baby spinach leaves are delicate.
Step three- Onions and strawberries
Slice the red onion thinly, or dice it (based on your preference).
Clean the strawberries, remove the stems and slice them thin.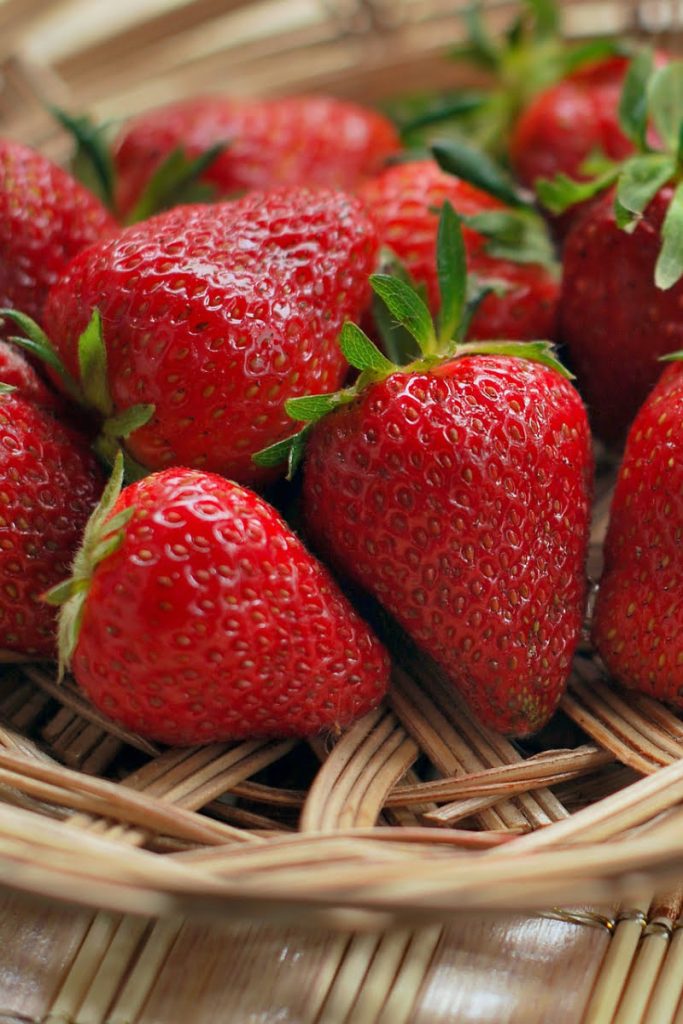 Step four- Assemble the salad:
Place the baby spinach, slices of onions, and strawberries in a large bowl. Add the toasted walnuts, and sprinkle crumbled Feta cheese or goat cheese over the salad. Optional, add the crisp bacon.
Step five- Make the vinaigrette:
Put extra virgin olive oil, lemon juice (or the vinegar of your choice), salt, and pepper in a small jar. Cover the jar and shake well until emulsified.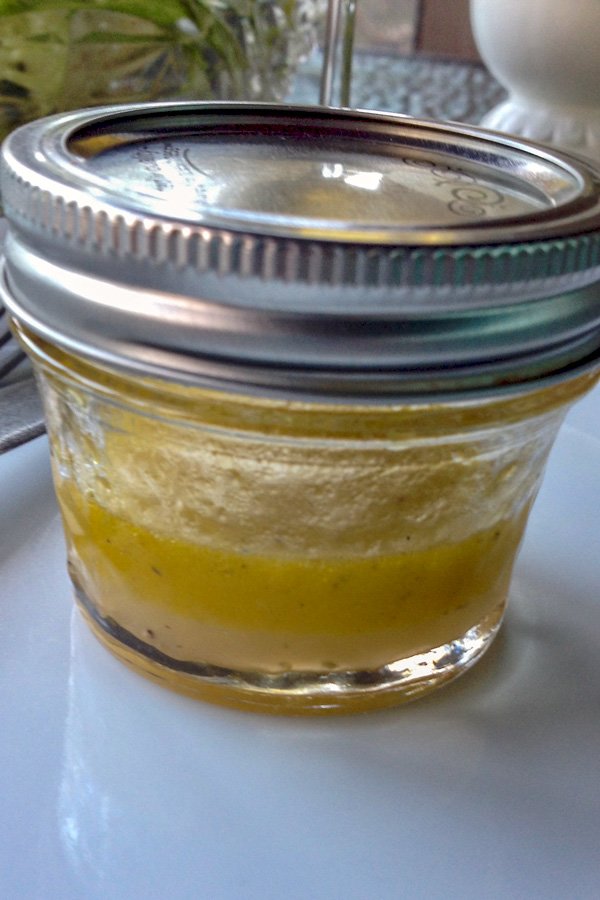 Serve immediately.
Substitution list of ingredients:
Walnuts- If, for whatever reason, you do not want walnuts in your salad (allergies, not available or just hate them), you can use pecans, sliced almonds, cashews, or even pine nuts. If you are allergic to nuts in general, just skip them entirely.
Strawberries- while I think you should make this salad only when you have strawberries available, I do understand if you want to replace them. I think a good option would be raspberries or even blueberries. I would not recommend anything else besides that.
Vinegar- could be any vinegar you like. I use mostly apple cider vinegar in my kitchen, but white, red vinegar, or balsamic are all excellent options. I sometimes make this salad with lemon juice instead of vinegar, so as long as you add any of these items, your salad will be delicious.
Cheese- I like Feta cheese, but goat cheese is delicate, flavorful, and works well. Try to buy good quality Feta cheese, as the one already crumbled in a plastic container at the grocery store is not great. A good chunk of Feta that you crumble with your clean fingers is better than anything else. Just sayin' 🙂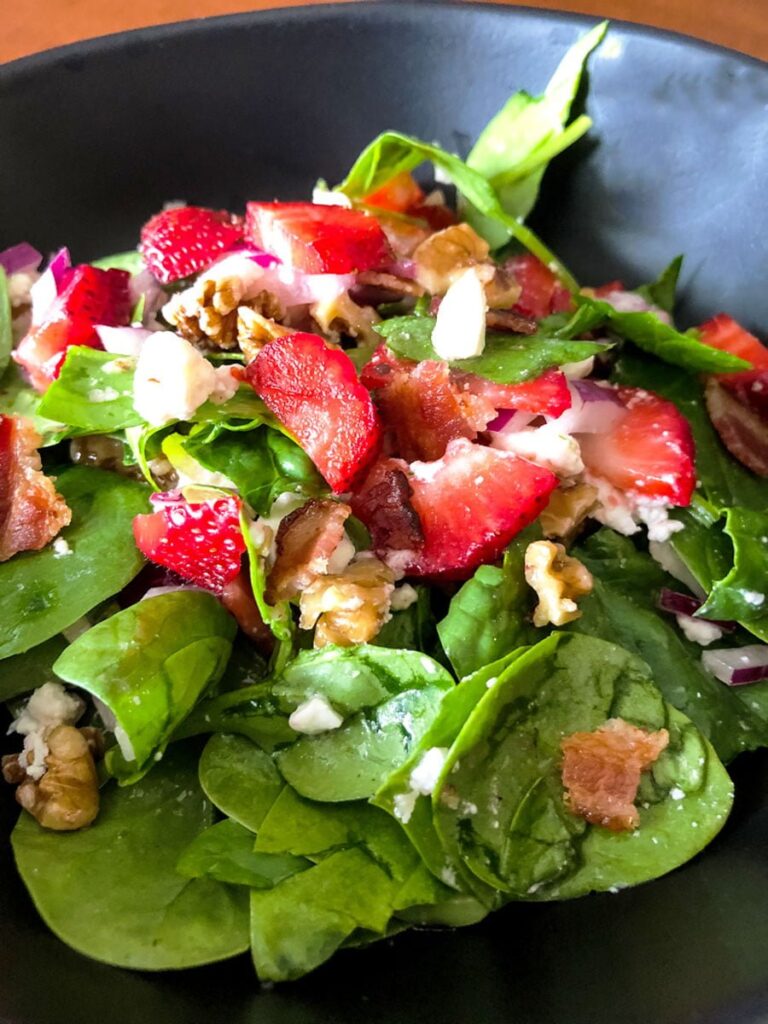 What shall I serve with this salad?
Meat- Anything would work, really, from steaks to chicken and pork, roasted, fried, or grilled.
Fish- Salmon or anything you like, from fried, baked, or grilled, the sky is the limit.
Side dish- green beans, roasted potatoes, mashed potatoes, couscous, etc.
Have fun making this easy delicious recipe, and enjoy it with family and friends!
More recipes to love:
Romanian Spinach And Feta Cheese Pie
Crustless Smoked Salmon Spinach Quiche
Crustless Spinach Quiche With Ham And Gouda Cheese
Check out the web story for this recipe: Spinach Strawberry Salad
📖 Recipe
Spinach Strawberry Salad With Walnuts And Feta Cheese
Delicious Spinach Strawberry Salad With Walnuts And Feta Cheese to make for any ocassion.
Print
Pin
Share
Grow
Saved!
Rate
Ingredients
8

ounces

baby spinach

5-6

medium strawberries

1

small red onion

optional: 2-3 slices of crunchy crisp bacon

½

cup

crumbled Feta

or goat cheese

¼

cup

chopped walnuts

½

teaspoon

cardamom powder

2

tablespoons

extra virgin olive oil

2

tablespoons

vinegar or lemon juice

¼

teaspoon

salt

⅛

teaspoon

fresh ground pepper
Instructions
In a small pan, place the chopped walnuts and the cardamom. On medium-low heat, toss the walnuts and cardamom for a minute until the walnuts start to brown and smell fragrant&toasted. Make sure the walnuts don't burn, so stir constantly to ensure even toasting. Remove and let cool.

Meanwhile, clean the spinach and cut into suitable pieces without crushing.

Slice thinly or dice(based on your preference) the red onion and add it to the spinach.

Clean the strawberries, remove the stems and slice them thin. Add them to the spinach.

Add the cooled chopped walnuts.

Optional, add chopped crisp bacon.

Sprinkle crumbled Feta cheese or goat cheese over.

Make a vinaigrette with oil, vinegar(or lemon juice), salt and pepper and pour over the salad.

Toss gently the ingredients in the bowl, so they get coated with the dressing. Taste and add more salt if necessary.

Serve immediately.
Nutrition
Serving:
1
g
|
Calories:
191
kcal
|
Carbohydrates:
8
g
|
Protein:
6
g
|
Fat:
16
g
|
Saturated Fat:
4
g
|
Polyunsaturated Fat:
4
g
|
Monounsaturated Fat:
7
g
|
Cholesterol:
17
mg
|
Sodium:
406
mg
|
Potassium:
427
mg
|
Fiber:
3
g
|
Sugar:
2
g
|
Vitamin A:
5400
IU
|
Vitamin C:
27
mg
|
Calcium:
166
mg
|
Iron:
2
mg
Tried this recipe?
Please leave a comment on the blog or like us on Facebook!