Note: "We are a participant in the Amazon Services LLC Associates Program, an affiliate advertising program designed to provide a means for us to earn fees by linking to Amazon.com and affiliated sites."
We had another beautiful salad last night. I was wondering how to make a simple one with what I had in the fridge, so I decided on this combination. We ate it with a grilled salmon burger and it was delicious!
This salad is made with two main special ingredients that I do not buy often enough, Boston lettuce and Belgian endives. I added to them some green onions and a tomato, sprinkled everything with a beautiful dressing made out of olive oil, lemon juice , salt and pepper and we had an amazing salad for dinner.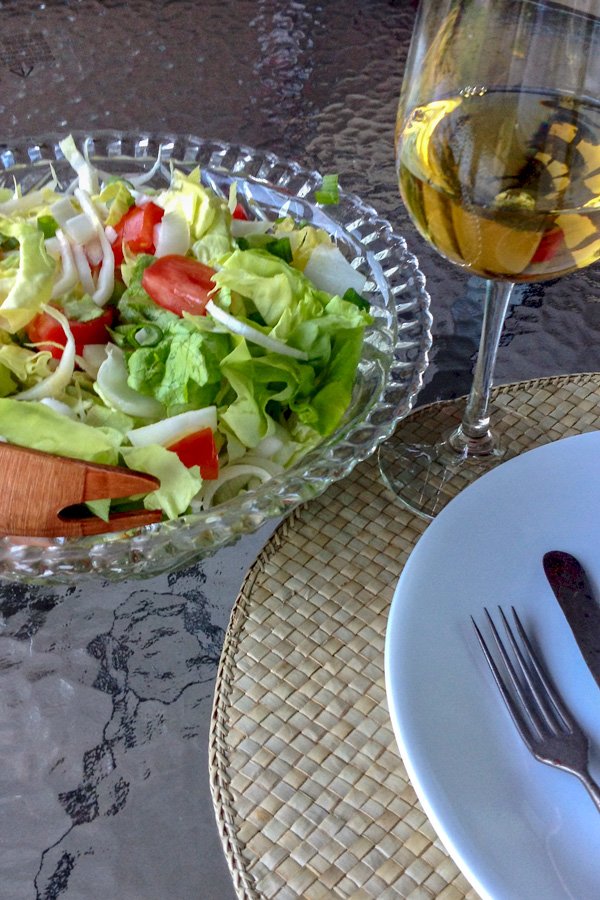 You can find Boston lettuce in most grocery stores. It is also known as Bibb lettuce, or Butterhead lettuce. It has a sweet flavor and a tender texture which I love. It is also a little bit more expensive than your regular Romaine lettuce but I think it is worth to try it once in a while.
The Belgian endive on the other hand, belongs to the chicory family and it is slightly bitter in taste but the leaves are also very tender. I thought it was a great combination between the mildly sweet lettuce and the   bitterness of the endive.
There is nothing more simple than this salad. Clean the vegetables, chop them bite size, then grab a small jar and put oil, lemon juice, salt and pepper in it. Cover the jar and shake well so the ingredients get acquainted  to each other.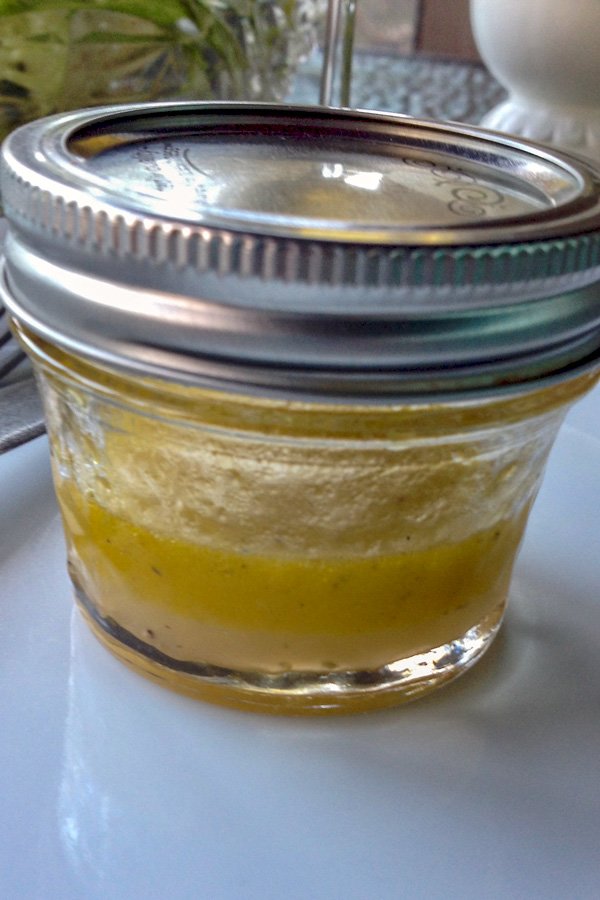 Take the salad with you in the garden, porch or balcony, set it on the table for your dinner and pour the dressing over.
Now,  pour a glass of light white wine and enjoy your dinner!
Belgian Endives Boston Lettuce Salad
Author:
The Bossy Kitchen
Ingredients
1 Boston Lettuce head
1 Belgian endive
1 tomato
2-3 green onions
juice from 1 lemon
2 Tablespoons extra virgin olive oil
salt and pepper to taste
Instructions
Wash and clean the vegetables.
Chop them bite size.
In a small jar put extra virgin olive oil, lemon juice, salt and pepper.
Cover the jar and shake well until emulsified.
Pour the dressing over the salad and mix well.
Serve chilled.