Note: "We are a participant in the Amazon Services LLC Associates Program, an affiliate advertising program designed to provide a means for us to earn fees by linking to Amazon.com and affiliated sites."
It is that time of year when I feel the urge of canning. The crisp air of September is here and vegetables can be found in abundance at the Farmer Market. Here in Minnesota, we have to take advantage of the short summers. The Farmer Market opens in June and closes at the beginning of October, so if I want to can vegetables for the cold days, this is the time.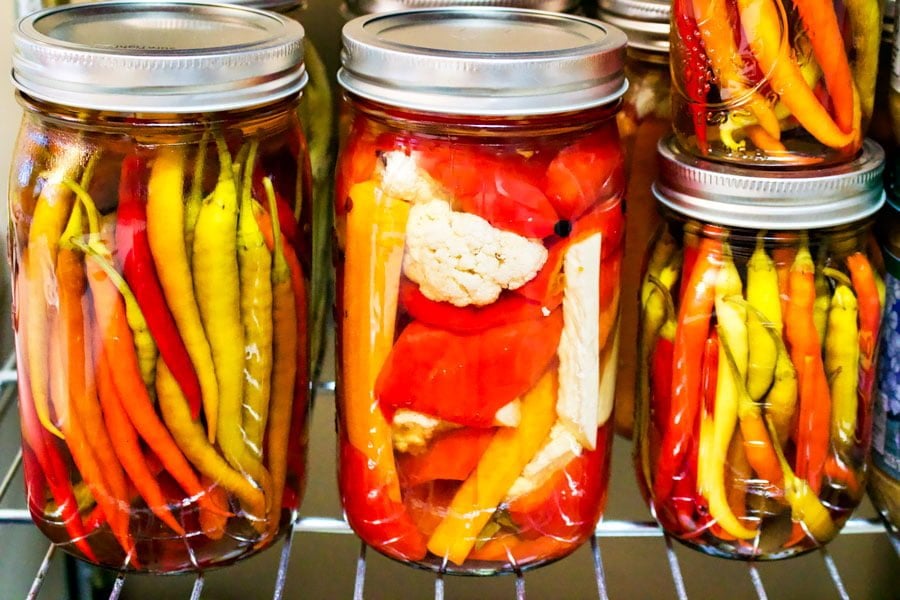 I can as much as I am able to and every year is different, based on what vegetables we have locally available. I like to can all kinds of things. Cucumbers, cauliflower, red peppers, carrots, green tomatoes are some of my favorites. I use vinegar for some of them, but I also brine, as a healthy way to get probiotics due to the natural fermentation.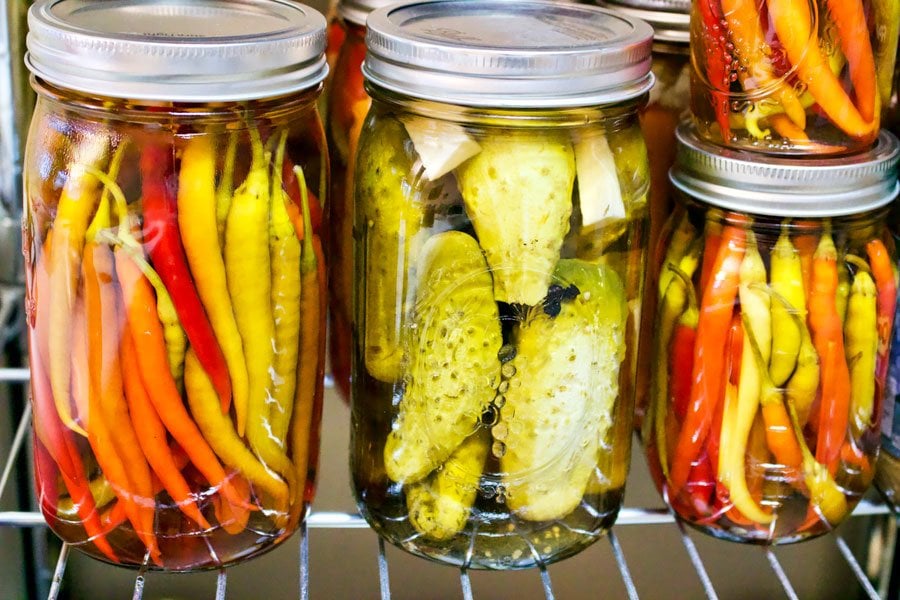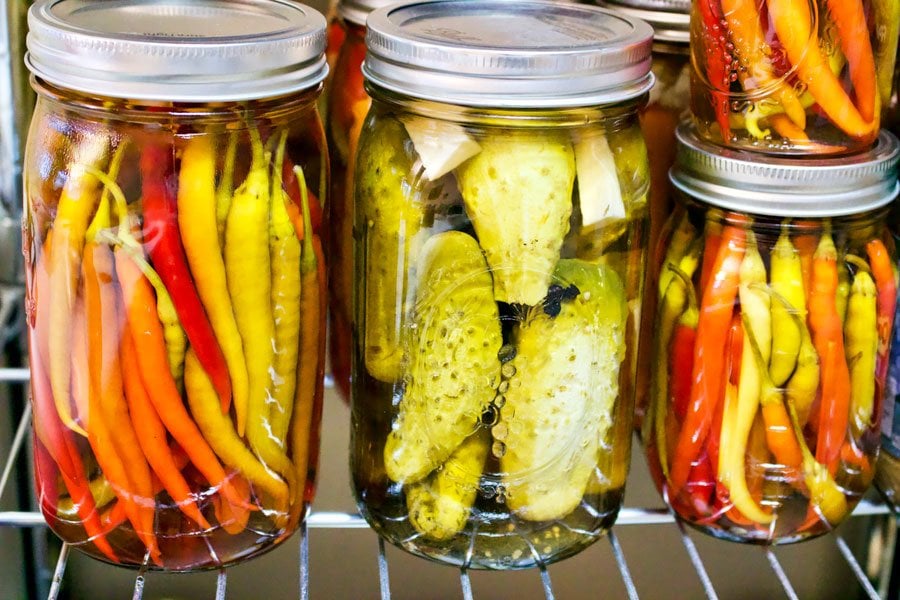 This recipe of how to preserve hot peppers in vinegar is one of the easiest recipes for canning I can think of. So simple that it doesn't need any instructions, basically. The recipe is Romanian and it is an old way of preserving these type of hot peppers.
I can hot peppers in vinegar every fall. My daughter loves them when the winter comes. She likes them with soups, like this traditional Saxon potato tarragon soup.
For the ones who can handle the heat, these peppers are a wonderful addition to any soups or stews.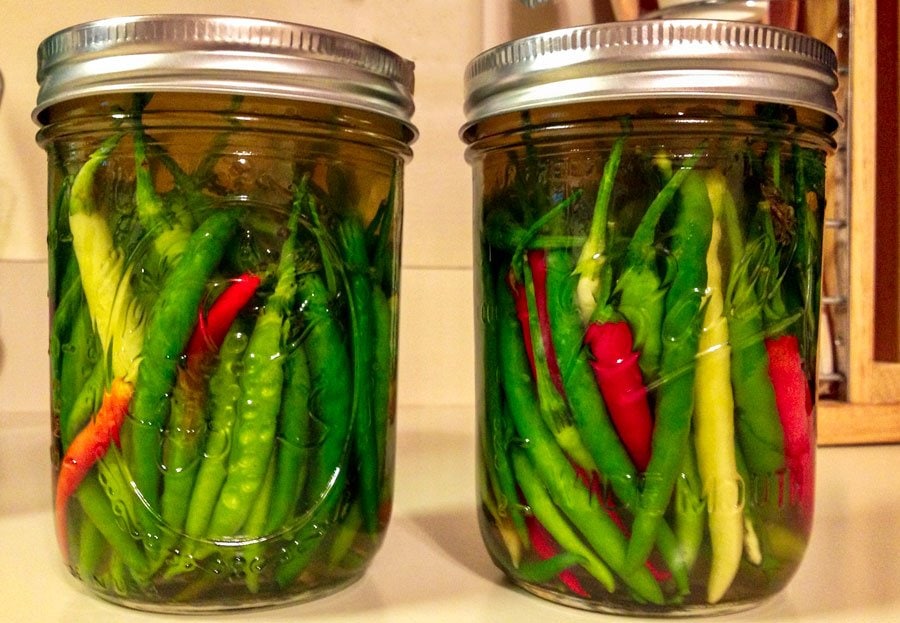 With this method, the peppers also last years on the shelves, in case you do not eat them all in one season. The jars make a great gift for family or friends around holidays, because they are very pretty and colorful in jars.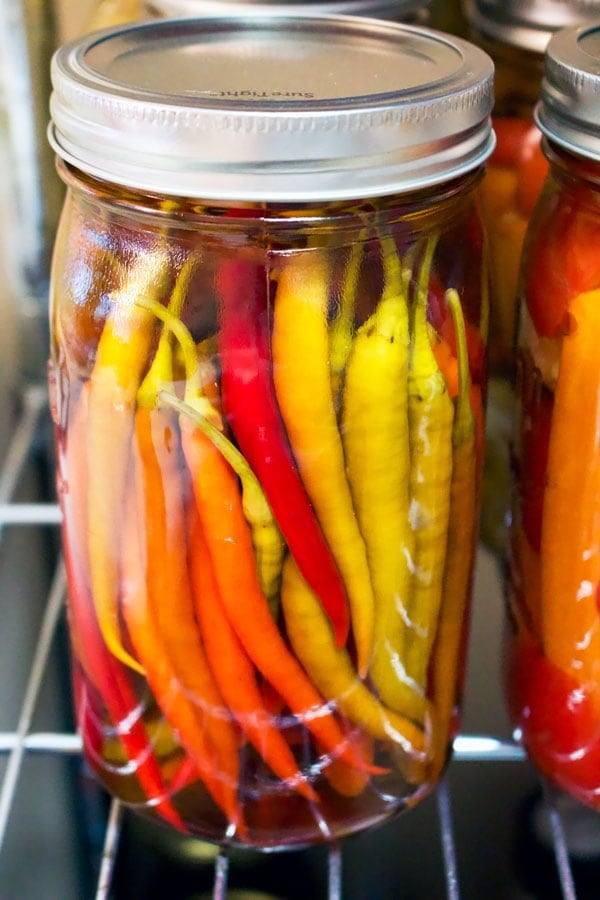 Interested in more canning recipes? Here you have an interesting recipe of Pickled Vegetables in a Mustard Sauce.
Enjoy!
How To Preserve Hot Peppers In Vinegar
Author:
The Bossy Kitchen
Ingredients
1 pound/ 500 g hot peppers
14 oz or 400 ml white wine vinegar or cider apple vinegar 5%)
sterilized jars
Instructions
Clean the jars.
The jars need to be sterilized by boiling them for 10 minutes in a pot of water on the stove.
Wash and clean the hot peppers. Remove leaves, dirt and any bad peppers.
When the sterilizing time is up, remove and drain hot sterilized jars one at a time.
Fill the jars with peppers, as many as they fit tight inside and pour vinegar over them to fill up the jars. Add lids, and tighten screw bands.
Great with soups or as a condiment in stews. They last in a cool place for years.