Looking to be prepared no matter the situation? My guide, The Ultimate Guide to Stocking Your Pantry for Culinary Success, is here to help. I cover everything you need in your pantry—not just for emergencies, but also to make your everyday cooking a whole lot better.
Every part of the world could be at any time hit by some natural disaster. Flooding, earthquakes, hurricanes, snow storms, mudslides, tornadoes, or pandemics are all very scary.  
Learn what to keep in your pantry all the time (not only for emergencies)- Emergency or not, basic items in the pantry are a must!
When a natural disaster happens, even if your house is fine, electricity, water, gas, cable and internet are working, you might be stranded in the house for a while.
While you need to stay calm, you also need to prepare your pantry with dried goods that could be useful for at least a few weeks until things go back to normal.
Funny, it never occurred to me that I need to buy all the toilet paper available in the grocery stores, but I do think about buying disposable napkins and more bars of soap and stock up on foods that could last for a while.
As a food blogger, my pantry is always full of all kinds of basic ingredients that can be transformed into wonderful meals.
However, I thought that it would be a good idea to make a list of items you should shop for, in case you need to stay at home for at least two weeks.
I should start with a big piece of advice. Do not buy stuff that you do not like to eat just because you found it on this list. Use your own judgment and buy only things that you know you will consume in time.
Also, go through the pantry and make sure that everything you have or plan to buy is going to last for a while. Any kind of canned food is not going to last forever, so check the expiration dates.
Pantry List
#1. Shelf stable ready to eat meals- there are all kinds of brands out there, this is just an example for you to see what I am talking about.
Also, soups are perfect for this occasion. Of course, you can make your own broth that is good for you no matter what, or this wonderful chicken soup made from scratch.
If you have an Instant Pot, (which I totally recommend to have in your kitchen), making various recipes and freezing them is a good idea as well.
However, in case you get sick and are not able to cook, ready-to-eat meals are a lifesaver.
#2. Crackers and cookies- These are good to have all the time in your house anyway, but in times of emergencies, crackers are a good way to bring a little bit of normality to your daily life. They do not have a lot of nutritional value, but they are a substitute for bread and aid in digestion when you are sick.
#3. Canned or dried foods- This category is a vast one.
Beans, like pinto, red, black, chickpeas, and lentils- I have a bunch of recipes that can be made with beans: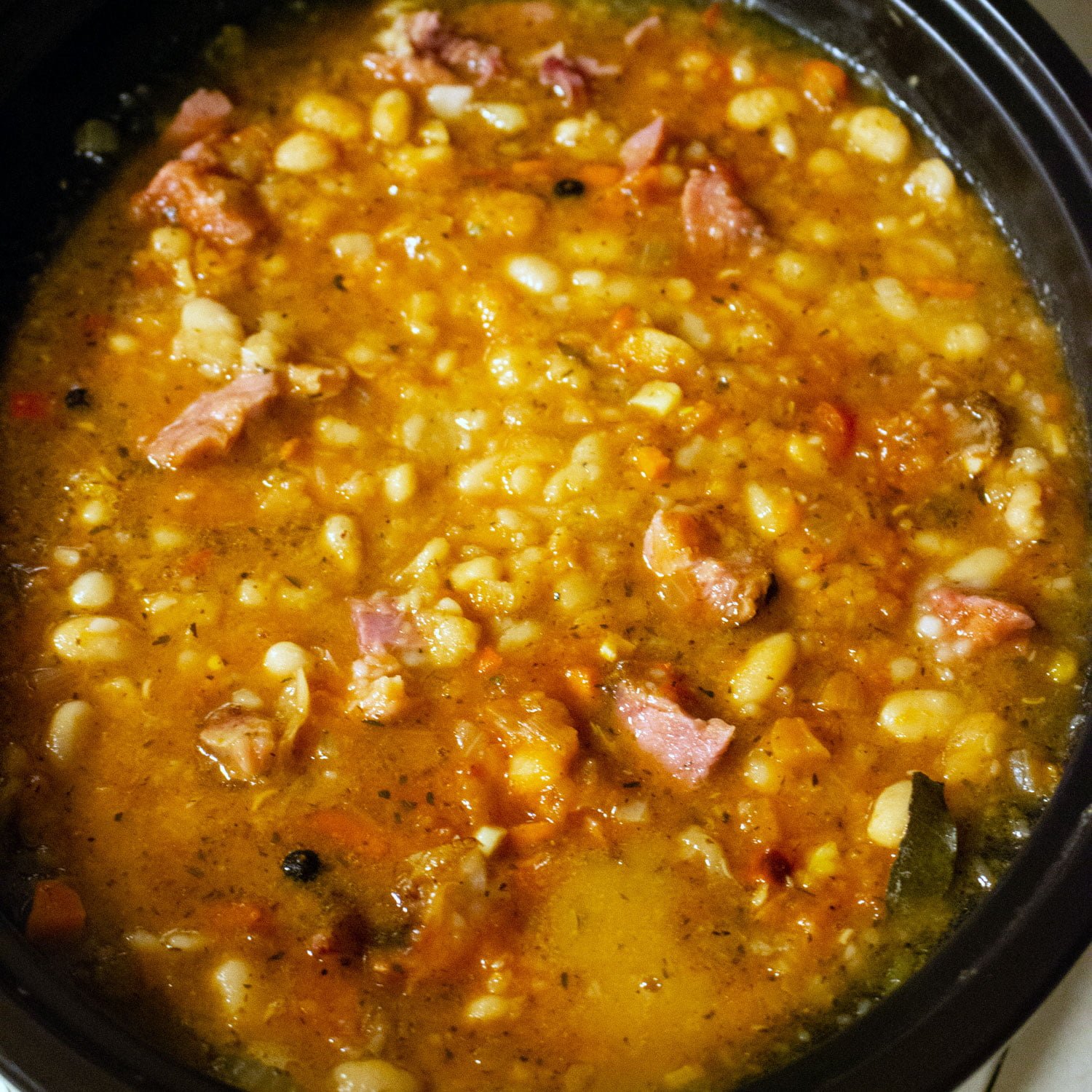 Beans With Pork Shank In The Crock Pot
Chickpeas Green Beans With Pork And Spanish Chorizo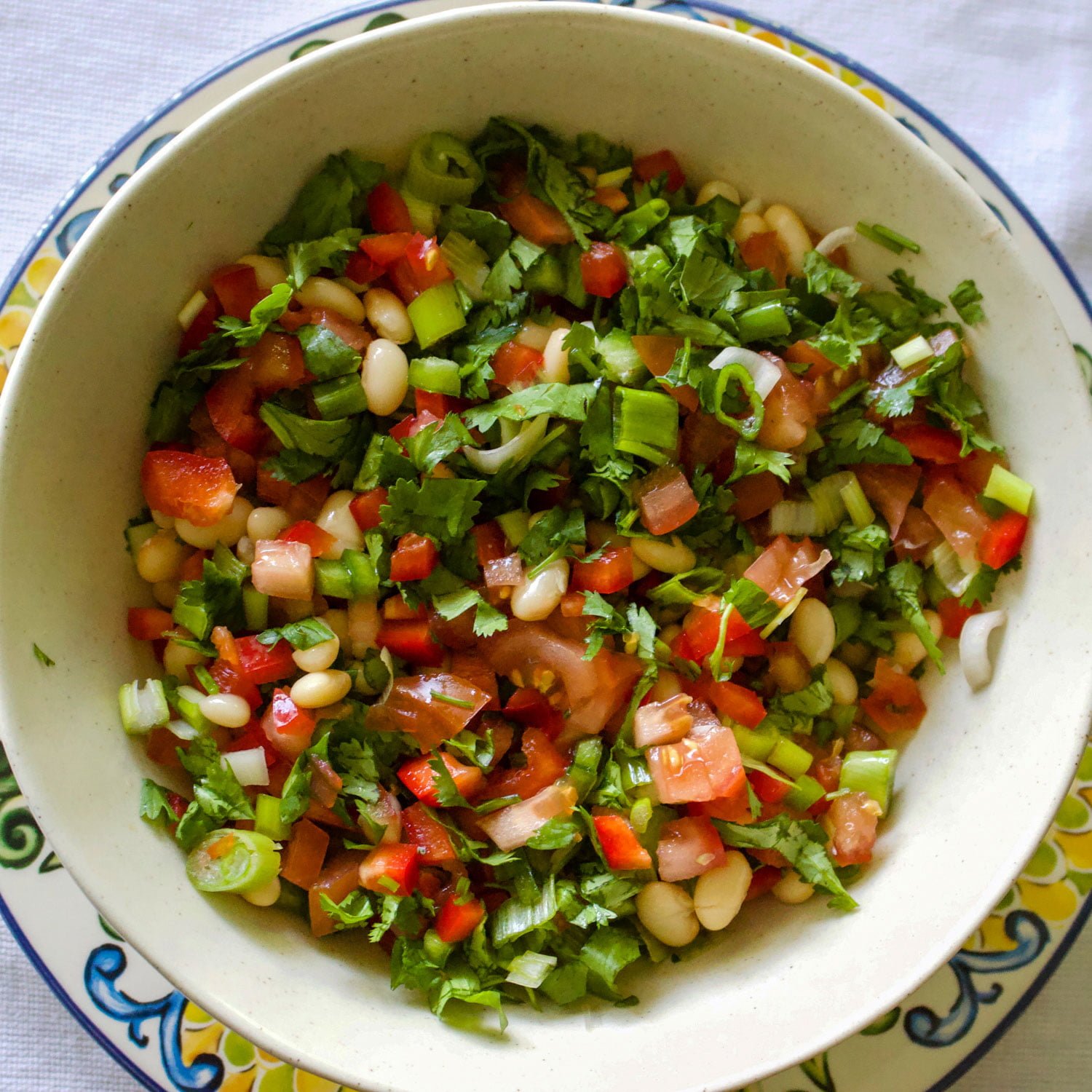 Mexican Pinto Bean Salad with Jalapeño Pepper
Pork, beef, chicken, fish (tuna, salmon, herring

, sardines, etc.), and seafood cans are good options

for eating protein.

Shelf-stable

milk, like evaporated milk, regular milk, or plant-based milk,

if you are a vegan.

Canned tomatoes

Jams, honey, canned fruits in syrup, apple sauce, etc

.
#4. Nuts and Dried Fruits, also nut butters
#5. Pasta, Rice, Flour- Pasta and rice are inexpensive items to keep in the pantry because they can make wonderful meals in no time. Flour is good to have because you can bake all kinds of things, from breads to cookies and anything else you want.
You can also use any type of flour you are used to, and that includes gluten-free flours, like almond flour, cornmeal, etc. Together with the flour, you also need yeast, baking soda, and baking powder.
Quick breads are awesome for putting food on the table really fast. Most quick breads are ready to eat in about an hour.
#6. Cereals, oatmeal, granola bars.
#7. Potatoes and onions- Potatoes should be a staple in your household anyway and here are a bunch of ideas on how to cook them.
#8. Hard Cheeses encased in Wax or Plastic- They last longer and can be consumed in sandwiches, as an ingredient in baked dishes, etc.
#9. Drink mixes - coffee, tea, Ovaltine, cocoa.
#10. Oil, butter, lard, ghee, coconut oil, vinegar.
#11. Sugar, molasses.
#12. Herbs and spices- As a person who lives in a cold environment, I have a lot of dried herbs and spices in my house. Many times, going to the store in the middle of a snowstorm is not feasible, so parsley, dill, etc. are mostly dried, frozen or salted.
#13. Condiments- mustard, ketchup, mayo, soy sauce, pickles, you get the idea. Get what you use and skip the ones that your family might not like.
#14. Chocolate- is good as a snack, great for baking, and good for the soul.
#15. Pet supplies- Don't forget about their food and other needs they have.
#16. Vitamins and other medicine supplies
#17. Some junk food- I am not good at that, but you know better than me what you like. In moderation, junk food is good for your mental health. Examples: chips, popcorn, candy bars.
Conclusion
As a rule of thumb, the best foods to have in your pantry are foods that can sit on the shelf for one to three years and be edible.
What do you have in your pantry?
Learn here how to make easy meals when you are stuck at home.