This is an old family recipe of an easy chocolate liqueur made with cocoa powder. You can try to make this recipe before the holidays and use it as a gift for family and friends. It does not require expensive ingredients either.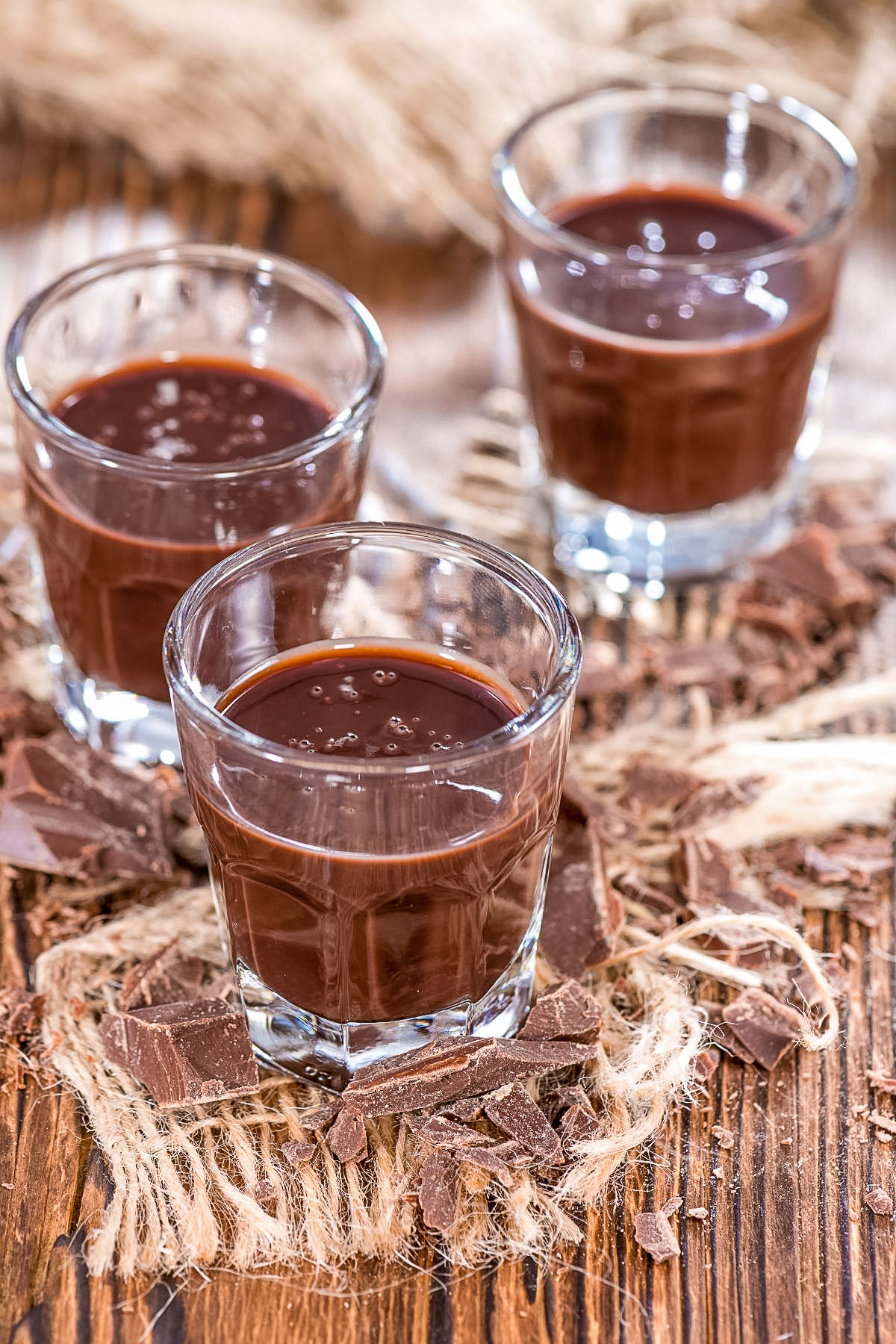 This recipe is part of my small family recipes collection. It comes from my dad's part of the family and it must be at least 50-60 years old, if not older than that.
It is an interesting and unique recipe as it is not made with dairy, like most recipes I saw out there.
Note: Please notice that I wrote liqueur and not liquor. You might ask, what's the difference between chocolate liquor and chocolate liqueur? The two are often pronounced the same, but they are not the same thing.
Chocolate liquor does not contain alcohol and is made by grinding the nibs of the cocoa beans. It is actually a thick paste that liquefies when heated. Chocolate liquor has also cocoa butter in it. It is also called unsweetened baking chocolate.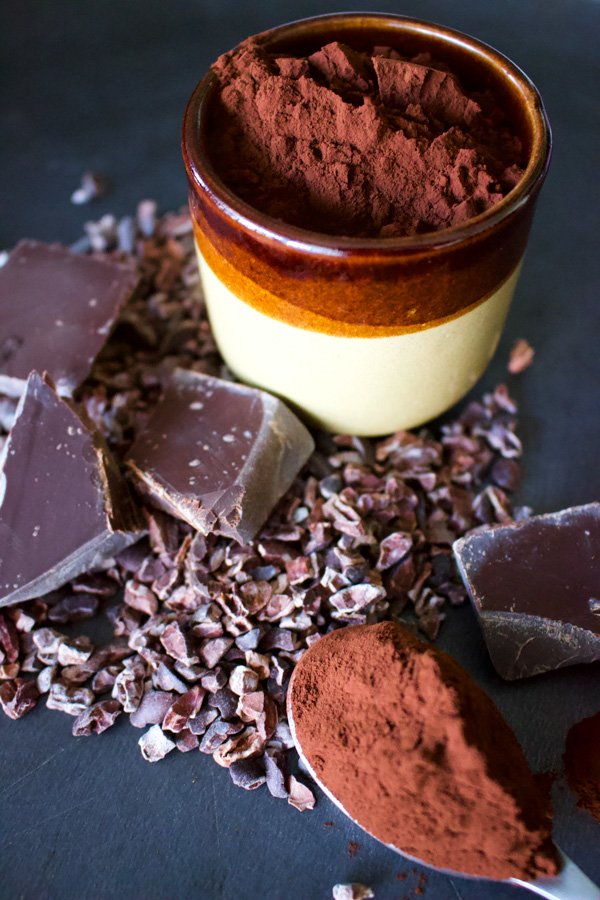 There is also another meaning of the word liquor, which is unsweetened distilled alcoholic beverage like vodka, gin, brandy, whiskey, tequila etc, but we are not going to talk about that today.
Chocolate liqueur(the one we are making today), on the other hand, does contain alcohol and it is sweetened.
It is an alcoholic base (typically vodka) to which some form of chocolate or chocolate flavor has been added.
Other flavors may also be present, but the recipe from today will be a simple recipe with no other added ingredients besides sugar, cocoa, water and alcohol.
So many cocoa/chocolate liqueur recipes out there carry milk or cream among the ingredients.
I like these recipes too, but I found the dairy to be a little bit too heavy for my taste.
This is also a recipe that might be suitable for the ones who try to avoid dairy in general, but they also want to enjoy the product.
If you never made liqueur before, the process is a very simple one. It is like canning but much easier.
However, if you are thinking that you will be able to drink the liqueur right away, you are here for a big disappointment.
The liqueur needs to sit in a dark, cool place for about 14 days and has to be shaken every day.
You will notice that after about 10 days, the liqueur will separate and become cloudy. Wait few more days and it is time to filter it.
Many recipes out there are using coffee filters to filter the chocolate liqueur.
I, personally, was not very successful with the paper filters, but I used a cheese cloth and that worked beautifully.
The liqueur is quite thick, so the coffee paper filters did not work for me.
After you are done filtering, place again the closed bottles in a dark, cool place and wait for about a month.
If you plan to have it ready for the holidays, you need to start making it with some time in advance, so it has enough time to age properly.
Use quality cocoa powder, it will make a difference in the taste of the final product.
Enjoy!
Yield: 1 liter
Easy Chocolate Liqueur Recipe
This easy chocolate liqueur recipe is an old family treasure that is made with cocoa powder. Perfect gift for the holidays and inexpensive.
Total Time
14 days
20 minutes
Ingredients
2 1/2 cups/500 g granulated sugar
2 1/2 cups/600 ml water
7 tablespoons/50 g raw unsweetened cocoa powder
2 cups/400 ml alcohol(vodka)
Instructions
Mix the sugar with water and cocoa and bring to a boil over medium heat stirring occasionally.
Reduce the heat to low and simmer until the cocoa is dissolved and the mixture thickens up slightly.
Remove from the stove and cool at room temperature.
Add the alcohol to the mixture.
Pour the mixture into bottles and cover tightly.
Keep in a cool, dark place for about 14 days and shake the bottles vigorously everyday.
Strain liqueur through a cheese cloth or a wet coffee filter. The residue will be very thick so change filter halfway through.
Pour in clean bottles and cover tightly. Let it age for at least a month in a cool, dark place.
Nutrition Information:
Yield:
20
Serving Size:
1
Amount Per Serving:
Calories:

132
Total Fat:

0g
Saturated Fat:

0g
Trans Fat:

0g
Unsaturated Fat:

0g
Cholesterol:

0mg
Sodium:

2mg
Carbohydrates:

25g
Fiber:

0g
Sugar:

25g
Protein:

0g
Note: "We are a participant in the Amazon Services LLC Associates Program, an affiliate advertising program designed to provide a means for us to earn fees by linking to Amazon.com and affiliated sites."