Summer or winter, holidays, birthdays, or any day you crave a little dessert, this collection of 30 No-Bake Cheesecake Recipes will become your best friend. You cannot go wrong with a no-bake cheesecake, especially if you are not into baking.
No Bake Cheesecake Recipes are easy to make
No-bake cheesecake is a variation of cheesecake that doesn't require baking, making it a great option for hot summer days or when you don't want to use the oven.
However, many don't enjoy baking or have no baking skills, so they will prefer a no-baked version of their favorite dessert.
Making a no-bake cheesecake usually requires a no-bake crust, a no-bake cream cheese filling, and a top.
Things to remember
Use a pre-made crust or make your own:
No-bake cheesecakes typically use a pre-made crust, such as a graham cracker crust or an Oreo cookie crust. You can find these crusts in the baking aisle of your local grocery store.
Use gelatin or whipped cream to set the filling:
Since the cheesecake isn't baked, you'll need to use a thickener to help the filling set.
Gelatin is a common thickener for no-bake cheesecakes, and it's usually dissolved in hot water before being mixed with the other ingredients.
Some recipes also use whipped cream to give the filling a light and airy texture.
Like traditional cheesecake, no-bake cheesecake should be chilled for several hours or overnight before serving to allow it to set properly.
No-bake cheesecake can be flavored with a variety of ingredients, just like traditional cheesecake. You can add fruit puree, chocolate, caramel, or spices like cinnamon or nutmeg to give your cheesecake a unique flavor.
No-bake cheesecake can be decorated with a variety of toppings, such as fresh fruit, whipped cream, chocolate shavings, or nuts, to make it look even more delicious.
Get creative and have fun with your garnishes!
What pan is suitable for a no-bake cheesecake?
For both baked and non-baked cheesecake recipes, you will need a springform pan.
This type of pan has removable walls, and it is perfect not only for cheesecake but for quiche recipes, layered cakes, entremets, or even coffee cakes.
If you want to make an individual cheesecake, then you will need to use some sort of a dessert bowl for layering.
Bake versus No-Bake Cheesecake- what is the difference
Cheesecakes can be made in a variety of ways, and the two primary methods are baking and no-bake. Here are some key differences between bake and no-bake cheesecakes:
Preparation and Setting:

Baked Cheesecake: This type of cheesecake requires baking in an oven. The main ingredient for the filling is usually cream cheese mixed with sugar, eggs, and other flavorings. The eggs help the mixture set as it bakes, giving it a denser, creamier texture.
No-Bake Cheesecake: As the name implies, this cheesecake doesn't need to be baked. The filling often relies on ingredients like gelatin or whipped cream (or a combination of both) to help it set in the refrigerator, resulting in a lighter, mousse-like texture.

Texture:

Baked Cheesecake: Typically has a dense, rich, and creamy texture due to the baked filling. The eggs and cream cheese combine to give it this characteristic consistency.
No-Bake Cheesecake: This cheesecake is generally lighter, airier, and more mousse-like in texture. It's not as dense as its baked counterpart.

Cooking Time:

Baked Cheesecake: Requires an extended period in the oven, usually at least 45 minutes to over an hour, followed by a cooling period and then refrigeration to set fully.
No-Bake Cheesecake: No oven time is needed, but it typically requires several hours (or even overnight) in the refrigerator to set properly.

Flavor Profile:

Baked Cheesecake: The baking process can introduce a subtle caramelized flavor to the cheesecake, especially if it's cooked in a water bath. It can also have a richer taste due to the use of eggs.
No-Bake Cheesecake: The flavors tend to be brighter and more straightforward since there's no caramelization or egg flavors to contend with.
Do I need to refrigerate a no-bake cheesecake
Absolutely yes. Anything that is made with dairy needs refrigeration. Also, while each recipe might be different, most no-bake cheesecakes will need to be set for at least four hours in the refrigerator before you can get a sliceable cake.
Can I freeze a no-bake cheesecake?
I do not recommend freezing a no-bake cheesecake to set. That step is done in the refrigerator and could take between 4 and 12 hours, depending on the recipe.
However, you can freeze a no-bake cheesecake to enjoy later. After it sets in the refrigerator, wrap the whole pan in plastic wrap and then one layer of aluminum foil. It will stay nice in the freezer for up to 3 months. Thaw it in the refrigerator and serve.
Conclusion:
Everything you read until now in this article is for general no-bake cheesecake recipes.
I suggest you always read the instructions a few times for any recipe you might want to try from this collection. It is very important to understand the steps you need to follow.
Whatever you choose from this list, you can be assured that you will be satisfied. I chose these recipes with care, and I am sure you will find one to suit your needs. Happy no-baking! 🙂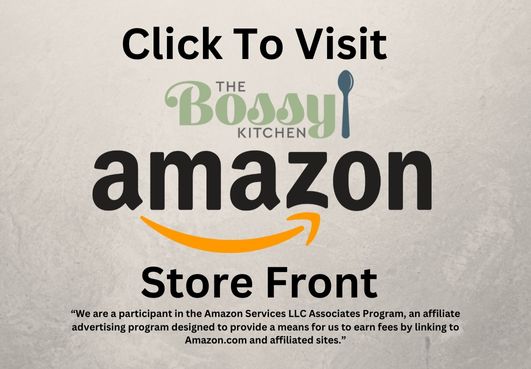 Related: If you are looking for recipes of baked cheesecake, you can try this collection of 43 Best Cheesecake Recipes.
More recipe collections to love
35 Festive Christmas Punch Recipes
39 Easy Fudge Recipes For Christmas
34 Best Roasted Pork Recipes for Christmas
Craving more? Subscribe to The Bossy Kitchen to get new recipes and a newsletter delivered straight to your inbox! Stay in touch on Facebook, Twitter, Pinterest, and Instagram for all of the latest updates. Don't forget to use the star rating and leave a review.
30 No Bake Cheesecake Recipes
This is a collection of the best no bake cheesecake recipes. They are perfect as summer desserts but not only. Make a no bake cheesecake for any occasion when baking is not an option.