I am excited to share with you this collection of cheesecake recipes. If you are looking for that special cheesecake recipe for the holidays, look no further. These 43 cheesecake recipes are the best.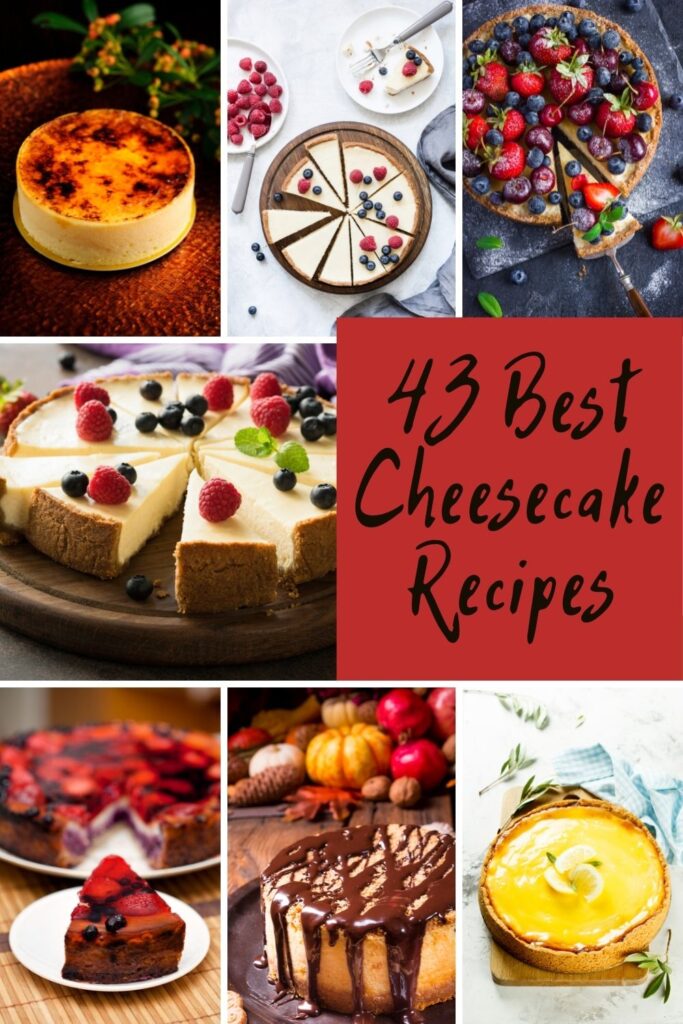 Why should you make cheesecakes
Cheesecake is a rich and creamy dessert that is made with cream cheese, sugar, eggs, and a crust made of graham crackers, cookies, or nuts.
They are also loved all over the world and with good reason. They are decadent, rich, and perfect for entertaining.
Think holidays, like Christmas or New Year's Eve, Thanksgiving or Easter, there is always an opportunity to make a cheesecake.
Despite the bad reputation that cheesecakes have for being high in calories and bad for you, people like and make them any time of the year.
There are unbaked cheesecakes and baked cheesecakes. The unbaked ones are nice in the summer when nobody wants to heat the oven and bake. They are also a good option for people who don't enjoy baking.
Baked cheesecakes are the traditional dessert for Christmas in many American states, and this list makes the baked cheesecake the star of the show.
If you have never made a cheesecake before, or you just look for a new recipe to try, this collection of recipes might be what you need.
It is designed to help you plan for a dessert without having to surf the internet for hours.
Everything you might need is in this article. Each recipe is more decadent than the other one and so unique that you will have a hard time choosing only one to make. You will want to try each one of them!
The ingredients are easy to find, and you might already have them in your kitchen. Cheesecake is a versatile dessert. Based on the event, you can flavor it with anything you like and make it festive.
Expert Tips
There are many variations of cheesecake, but here are a few things to keep in mind when making a cheesecake recipe:
Bring cream cheese to room temperature.
To achieve a smooth and creamy cheesecake texture, it is important to make sure the cream cheese is at room temperature before mixing it with the other ingredients.
Overmixing the cheesecake batter can cause it to become dense and heavy. Mix until just combined.
A water bath can help prevent cracks from forming on the surface of the cheesecake.
This involves placing the cheesecake pan in a larger baking dish and pouring hot water into the baking dish so that it surrounds the cheesecake pan.
Cheesecake should be chilled for several hours or overnight before serving to allow it to set properly. This will also help it to develop its signature creamy texture.
Try different flavor variations.
Cheesecake can be flavored with a variety of ingredients, such as fruit puree, chocolate, caramel, or spices like cinnamon or nutmeg.
Get creative and experiment with different flavor combinations to find your favorite!
So, sit back and get ready to find your new favorite cheesecake recipe for these holidays.
Craving more? Subscribe to The Bossy Kitchen to get new recipes and a newsletter delivered straight to your inbox! Stay in touch on Facebook, Twitter, Pinterest, and Instagram for all of the latest updates. Don't forget to use the star rating and leave a review.
More recipes to love
Festive Cakes And Tortes For The Holidays
35 Festive Christmas Punch Recipes
Check out the web story for this collection: Best Cheesecake Recipes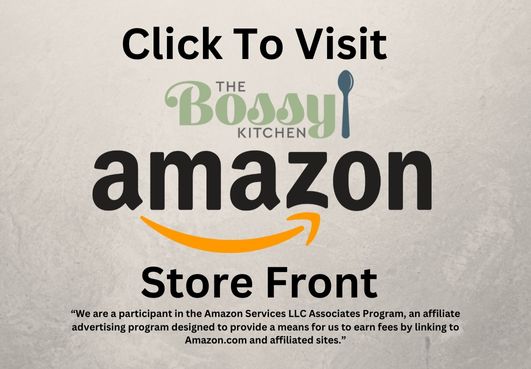 43 Best Cheesecake Recipes
Best cheesecake recipes are here for you to enjoy!
This collection will give you so many options for this decadent dessert that so many people love!