This is a collection of 17 Festive Cakes And Tortes For The Holidays from around the web. This collection will give you the opportunity to bake delicious recipes for Christmas, New Years Eve parties or anything in between.
Most of you celebrate the holidays by baking cookies and bars. However, baking and decorating a festive cake for Christmas or New Years Eve is part of the tradition in many countries around the world.
Also, for many, the winter holidays last longer than in United States, so there are plenty opportunities to enjoy a delicious cake.
For this reason, I thought it would be nice to put together a collection of some of the best cakes from around the web. These are homemade recipes written by some of your favorite bloggers.
I hope you find something inspiring in this article and get in the kitchen to bake a cake.
Happy Holidays, everyone!
"This gingerbread layer cake with cinnamon cream cheese frosting is simply perfect for Christmas celebrations! Decorate with gingerbread cookies or meringue kisses."
"This lovely cake is the perfect combination of flavors and textures. The warm maple syrup blends perfectly with pecans for an out of this world cake, the maple frosting is amazing too! Dessert is served and it's delicious!"
"This rum spiked Eggnog Cake with cream cheese frosting and white chocolate ganache is just the thing to warm you up this Holiday season!"
"This Champagne Vanilla Bean Layer Cake is perfect to celebrate the holidays or any birthday! Pop a bottle … for cake!"
"Charlotte Russe Cake is a classic European recipe that comes from the eighteenth century. The cake has layers of lady fingers, Bavarian cream and fruit.
It is a popular cake in Romania especially around the New Year's Eve but not only. Birthdays, holidays and other family and friends gatherings are always a good occasion to make this delicious dessert."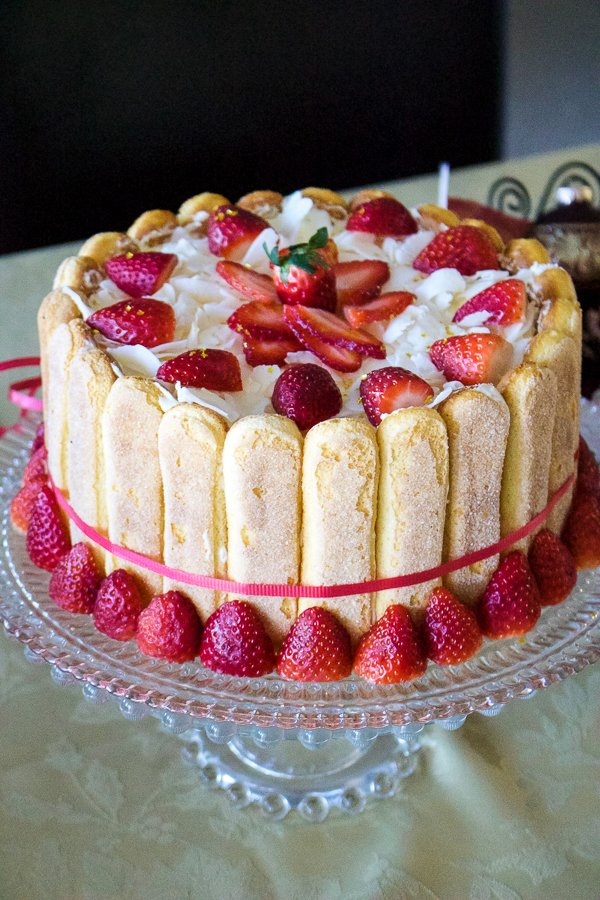 "Sweet with a hint of spice this Gingerbread Cake is the perfect dessert for the holidays. 3 layers of utter goodness that you cannot pass up."
"This Chocolate Cake recipe is a classic and will be one you turn to for birthday's, anniversaries, and days when you just need a decadent chocolate dessert!"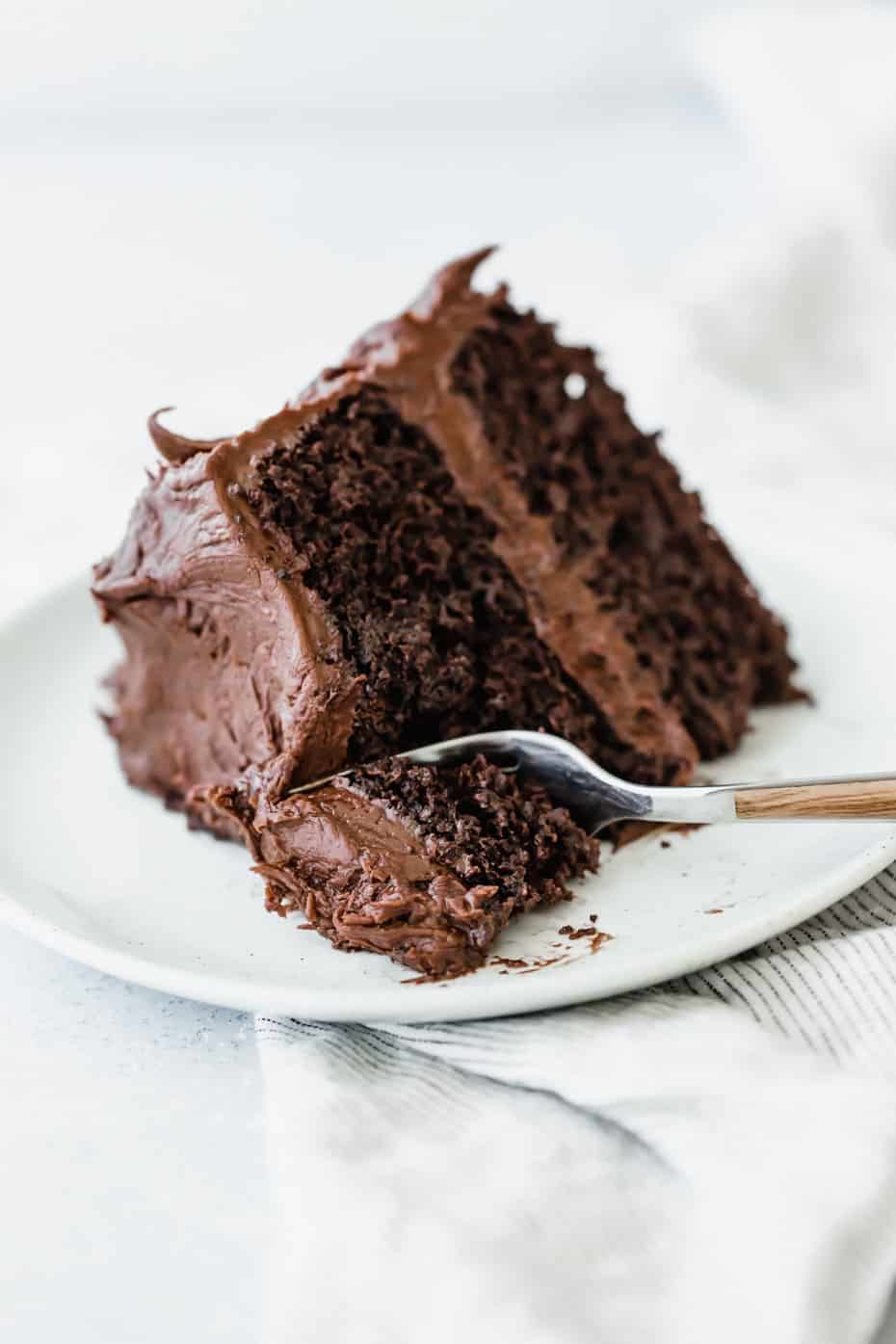 "Layered high, this Cranberry Orange Layer Cake is filled with a sweet cranberry filling and frosted with an orange spiked buttercream frosting that will send your tastebuds to heaven."
"White Chocolate Hazelnuts Dacquoise Cake is a recipe of hazelnut Dacquoise cake with white chocolate mousse, a strawberry compote, pistachios, all covered in a white chocolate glaze, decorated with berries and edible gold sprinkles."
"My Granny's delectable Boozy Raffaello Cake with a decadent Coconut, White Chocolate and Advocaat Liqueur Filling! An easy-to-make, showstopping cake for Christmas Season! Today I share her secret recipe with you! "
"Christmas candy meets Christmas cake in this minty, chocolaty, decadent peppermint bark cake recipe. "
"The London fog cake is inspired by the London fog – an Earl Grey tea latte made with steamed milk and vanilla.
The cake version is divine – layers of rich, moist, chocolate cake covered with luxurious Earl Grey Swiss meringue buttercream then topped with decadent salted caramel sauce.
The components work perfectly together for one amazing cake."
"Candy Cane Cookies and Cream Cake: a winter cake that combines peppermint, cookies, and chocolate!"
"Chocolate chiffon cake with whipped cream frosting – chocolatey chiffon cake that's light as air frosted with whipped vanilla cream that's equally light and fluffy! "
"This Rosemary Lemon Cake has three layers of lemon cake filled with lemon curd, coated with rosemary infused buttercream, and topped with candied pecans."
"This German Chocolate and Hazelnut Cake is a cake for special occasions. Moist hazelnut chocolate sponge cake meets rich hazelnut cheesecake cream!"
This is it, my friends! Happy baking, everyone!