This is a collection of Festive Cakes And Tortes For The Holidays from around the web. This collection will give you the opportunity to bake delicious recipes for Christmas, New Years Eve parties or anything in between.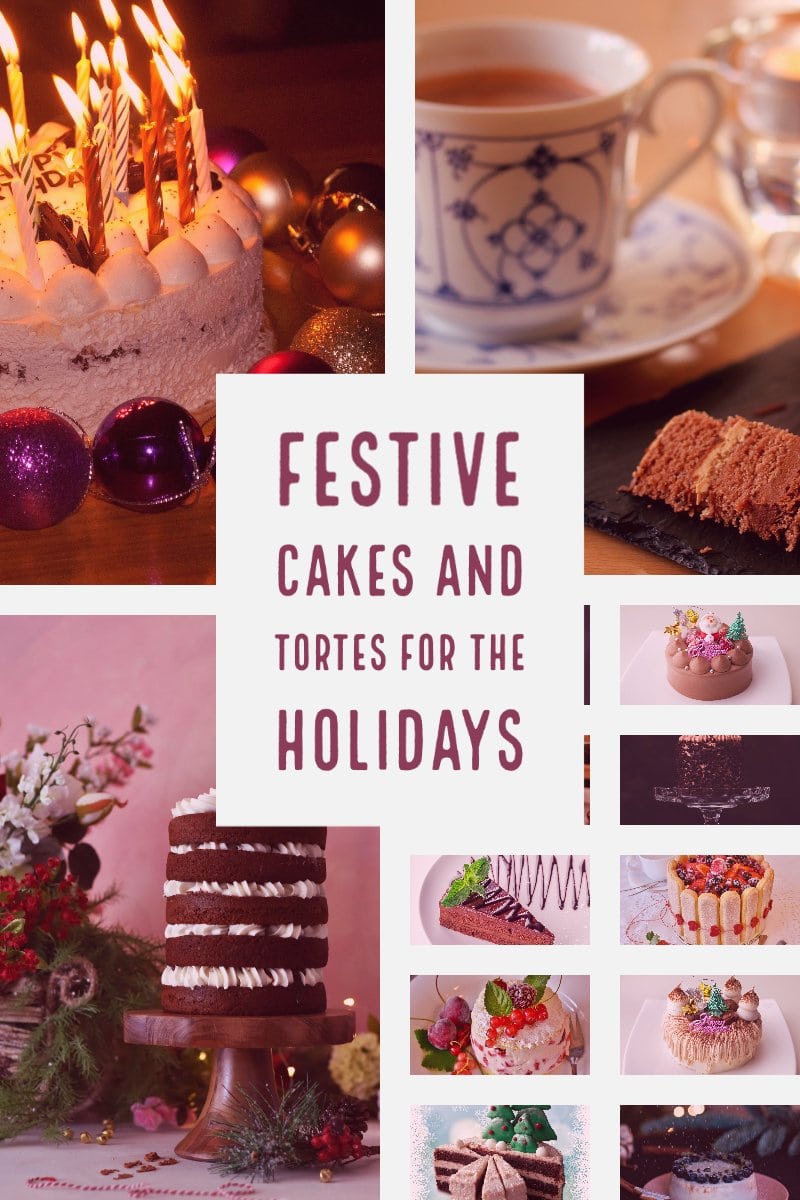 Most of you celebrate the holidays by baking cookies and bars. However, baking and decorating a festive cake for Christmas or New Years Eve is part of the tradition in many countries around the world.
Also, for many, the winter holidays last longer than in United States, so there are plenty opportunities to enjoy a delicious cake.
For this reason, I thought it would be nice to put together a collection of some of the best cakes from around the web. These are homemade recipes written by some of your favorite bloggers.
I hope you find something inspiring in this article and get in the kitchen to bake a cake.
Happy Holidays, everyone!
Festive Cakes And Tortes For The Holidays
This is it, my friends! Happy baking!