Quick Tomato Cucumber And Pepper Summer Salad is a delicious recipe that uses fresh tomatoes, cucumbers and peppers tossed in a light dressing made out of only vegetable oil and salt.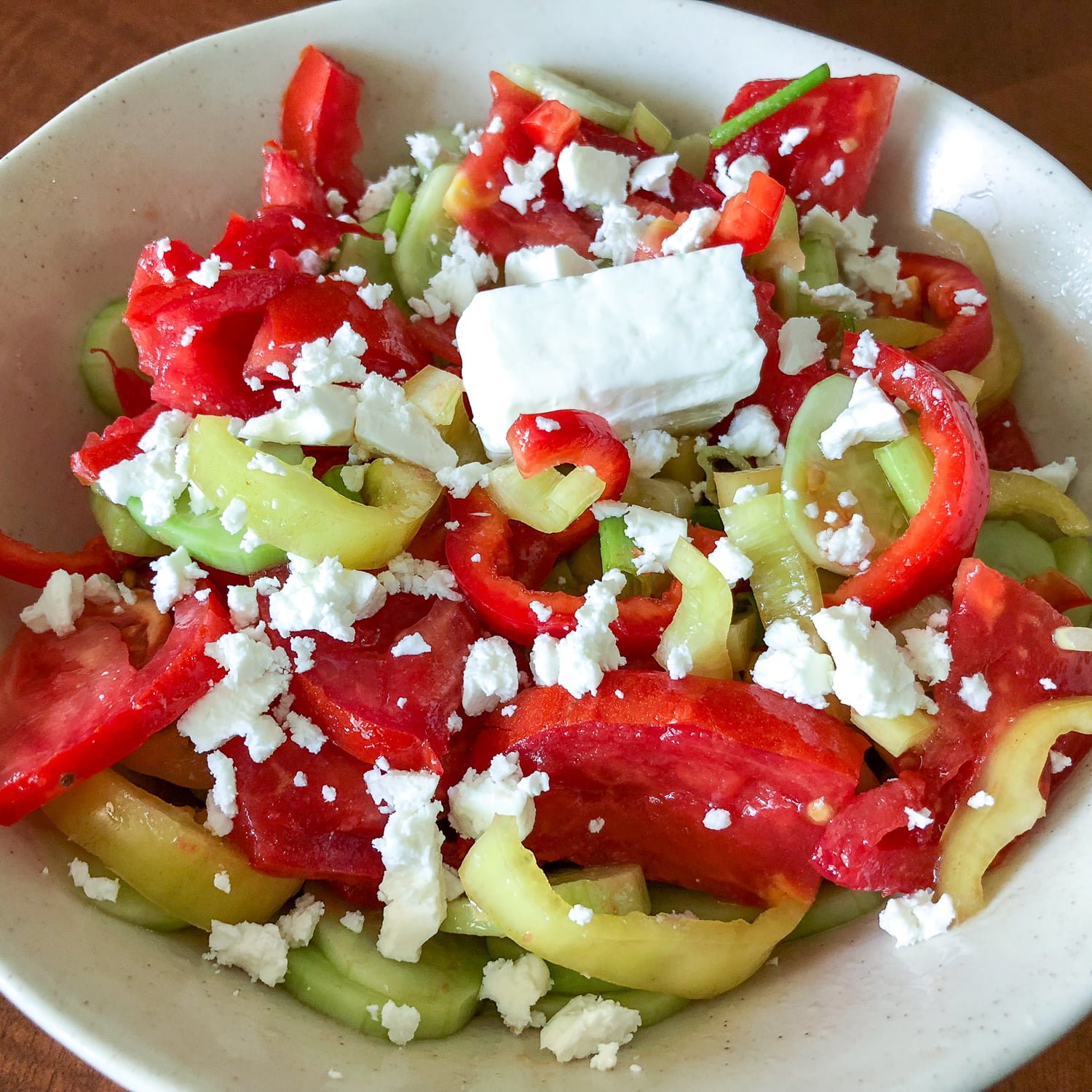 Eastern Europeans love this salad. It is easy to make especially in the summer when tomatoes, cucumbers and peppers are in season.
The best tomatoes for this salad are the ones from your own garden, or from the Farmers Market, because they were really touched by sun and they are sweet and juicy.
I grew up eating this salad all summer long. Where I come from, this salad is like a staple for a light lunch or dinner and a great addition to any meal.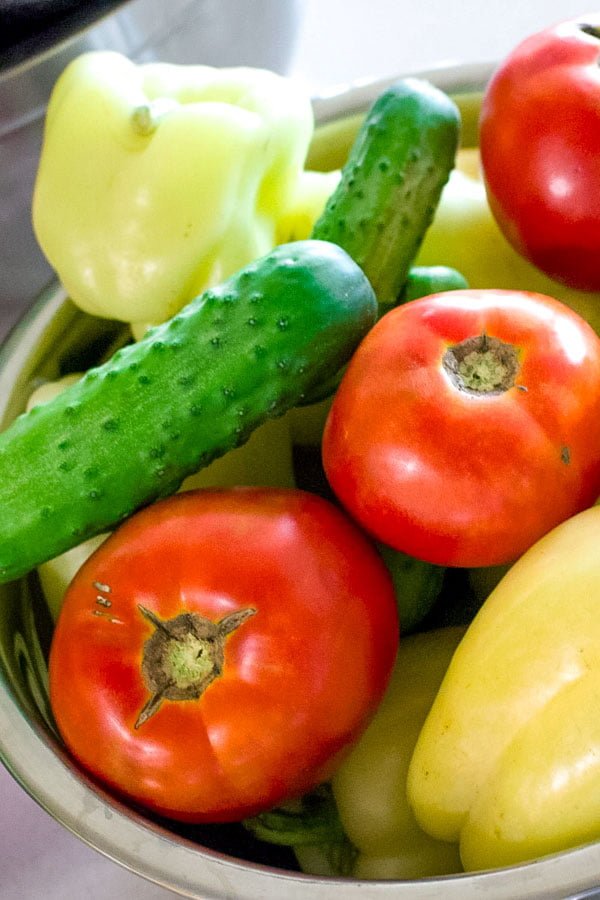 You can serve it with French Fries, home made, or you can have it for breakfast or brunch, like I do sometimes, right next to some sunny side-up eggs. Throw some bacon next to these eggs and have a great meal!
To build a classic salad like this one, you need only four ingredients, tomatoes, cucumbers, green onions and peppers.
From there, you can add anything you want and make this salad a meal by itself.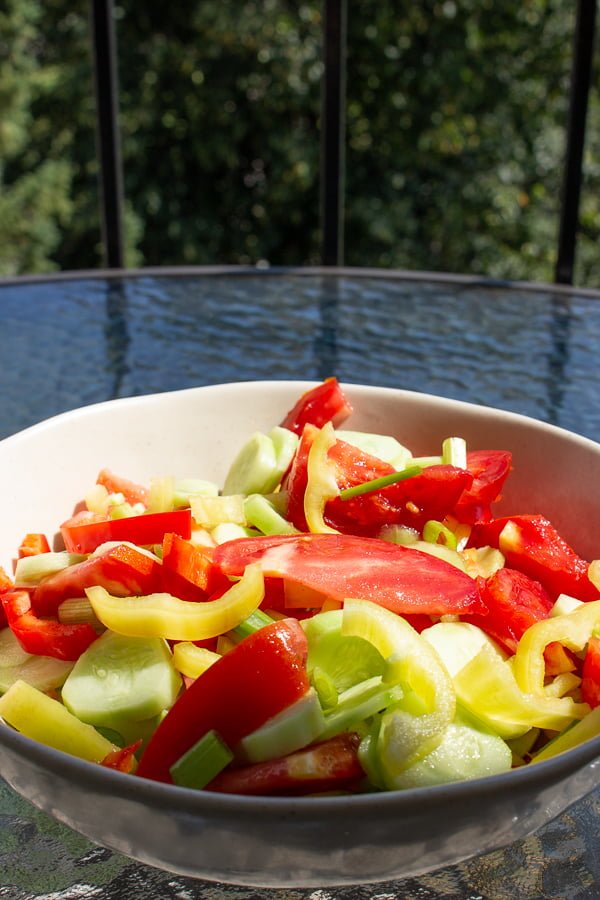 There is a divine combination of textures and flavors in this salad. Tomatoes provide juiciness, the cucumbers and peppers add crunchiness and the onion brings an extra zing to the table.
Some vegetable oil or olive oil(if available) and salt to your taste is all you need. Don't add vinegar, just oil. And toss all that goodness into the juices coming from the tomatoes.
Let the salad sit for five minutes until you grab some crusty slices of bread to dip into the sauce. You will be in heaven!
To make it a meal, add some crumbled Feta cheese over it. Replace the green onions with red ones if you have some, just to bring more color into the mix.
Also, some olives are perfect as well. Voila! You are here for a feast!
This salad would be great if you serve it with grilled meats, or some delicious Chicken Schnitzel. Yum and yum!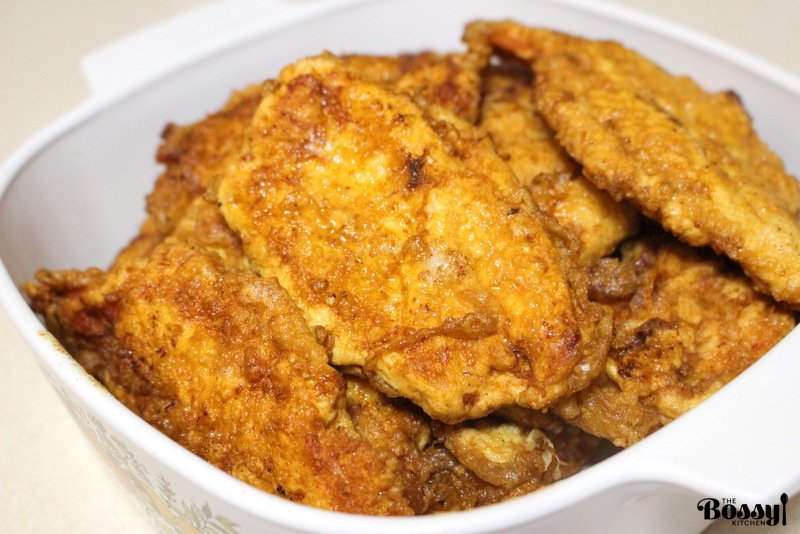 To make it, seriously, it is not a big deal. Grab a salad bowl, chop up your ingredients, put them all together in the bowl, add salt and some oil and you are ready to eat.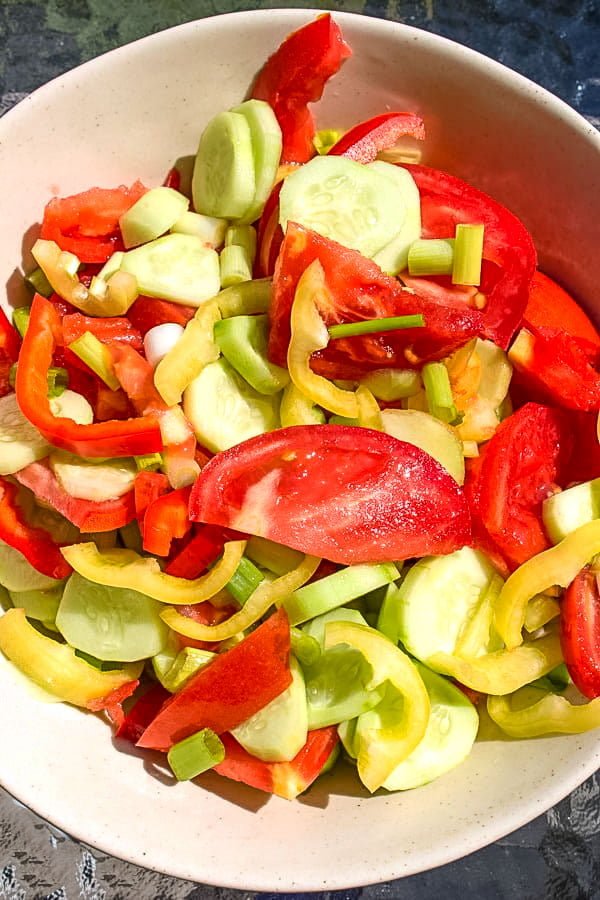 No, it doesn't have vinegar or lemon juice! No sugar, honey or other ingredients either! Do not try to add any dressing that you might find in the fridge! Not a good idea!
Let the salad sit for 5 minutes before you start dipping some chunks of French baguette into that juice at the bottom of your bowl. Your mouth will be in heaven! You don't have a French baguette? Make this bread instead!
Enjoy and let me know if you like it, ok? Or if you have a favorite salad recipe for the summer. I would love to hear from you!
Yield: 4 servings
Quick Tomato Cucumber And Pepper Summer Salad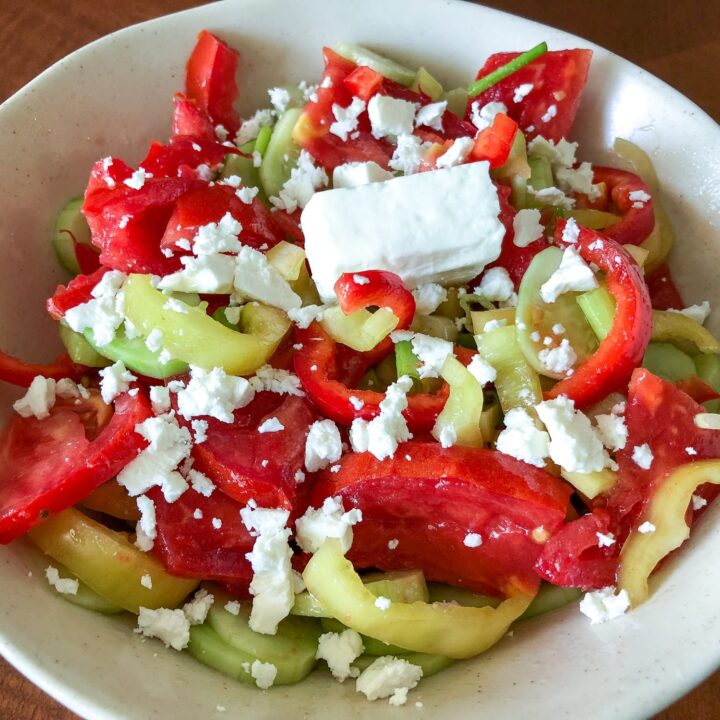 Quick Tomato Cucumber And Pepper Summer Salad is a delicious recipe that uses fresh tomatoes, cucumbers and peppers tossed in vegetable oil and salt.
Ingredients
4-5 tomatoes
1-2 medium peppers(any color)
1 medium white or red onion or 3-4 green onions
2-3 small cucumbers or 1 big English cucumber
3 Tablespoons extra virgin olive oil or vegetable oil
Instructions
Wash vegetables.
Slice tomatoes in wedges.
Peel the cucumbers and cut them in medium slices.
Seed the peppers and slice them in bite size chunks.
Chop the green onions. If you use regular onion, julienne it.
Mix all the ingredients.
Add salt.
Add extra virgin olive oil.
Mix well.
Optional: Add crumbled Feta cheese to your taste and olives.
French baguette is also good for dipping in the juices.
Notes
Optional toppings for this salad:
Feta cheese
French baguette
A few black olives
Nutrition Information:
Yield:
4
Serving Size:
1
Amount Per Serving:
Calories:

188
Total Fat:

14g
Saturated Fat:

2g
Trans Fat:

0g
Unsaturated Fat:

12g
Cholesterol:

0mg
Sodium:

14mg
Carbohydrates:

16g
Fiber:

3g
Sugar:

8g
Protein:

3g