If you never tried a linseed cookie before, you are here for a treat. Linseed or flaxseed cookies are something I never tasted before. Recently, I got this beautiful book, written by Paulina Abascal, a popular pastry chef from Mexico. The recipes in this book are easy to make and the pictures are beautiful and inspiring. Here is where I found the recipe and wanted to try it really bad.
Linseeds (or flax seeds) are very high in Omega 3, protein and fiber . Many cultures use them in their cuisine because of their health benefits. The flaxseeds are incorporated beautifully into the recipe adding texture and crunchiness to the soft cookies. Also, the cinnamon adds a nice touch to them and the brown sugar gives them a beautiful color. Such a win-win combination!
For this recipe you will need:
If you make the recipe, share it with the hashtag

#thebossykitchen on Instagram,

Facebook

 and Twitter 

so we can all see what you're cooking!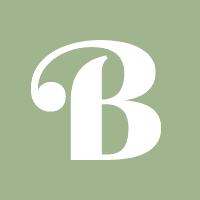 If you are interested in more recipes for cookies, check this collection of cookies on my blog.
Note: "We are a participant in the Amazon Services LLC Associates Program, an affiliate advertising program designed to provide a means for us to earn fees by linking to Amazon.com and affiliated sites."

Linseed Cinnamon Cookies
Author:
The Bossy Kitchen
Ingredients
1½ cups(300g) unsalted butter room temperature
1⅓ cups(290g) brown sugar
4(200g) eggs
2 tablespoons(30ml) vanilla extract
3¼ cups(400g) all purpose flour
¼ teaspoon baking soda
½ teaspoon salt
1 teaspoon cinnamon powder
2 cups(240g) whole linseeds(flaxseeds)
Optional: Instead of flaxseed, feel free to use other seeds, cereals or dried fruits you like.
Instructions
Preheat oven to 350F/180C.
In a medium bowl, using a hand electrical mixer cream butter with brown sugar together until light and fluffy.
Incorporate the eggs one by one.
Add vanilla.
In a different bowl mix together flour, baking soda, salt and cinnamon.
Combine the mixture of flour with the mixture of butter.
Add the linseeds and mix well.
Cover a baking sheet with parchment paper and drop dough by rounded tablespoonfuls about 2 inches apart onto ungreased cookie sheet.
Bake the cookies for about 15 minutes. Let them cool for 5 minutes on the baking sheet before removing them to a cooling rack.
The cookies will keep fresh for about two weeks in an airtight container.
Note: "We are a participant in the Amazon Services LLC Associates Program, an affiliate advertising program designed to provide a means for us to earn fees by linking to Amazon.com and affiliated sites."