Sunflower Seeds Butter Cookies(Vegetarian, Gluten Free Recipe) – The main ingredient in these cookies is the sunflower seeds butter. They are very easy to make and ready to eat in less than 30 minutes.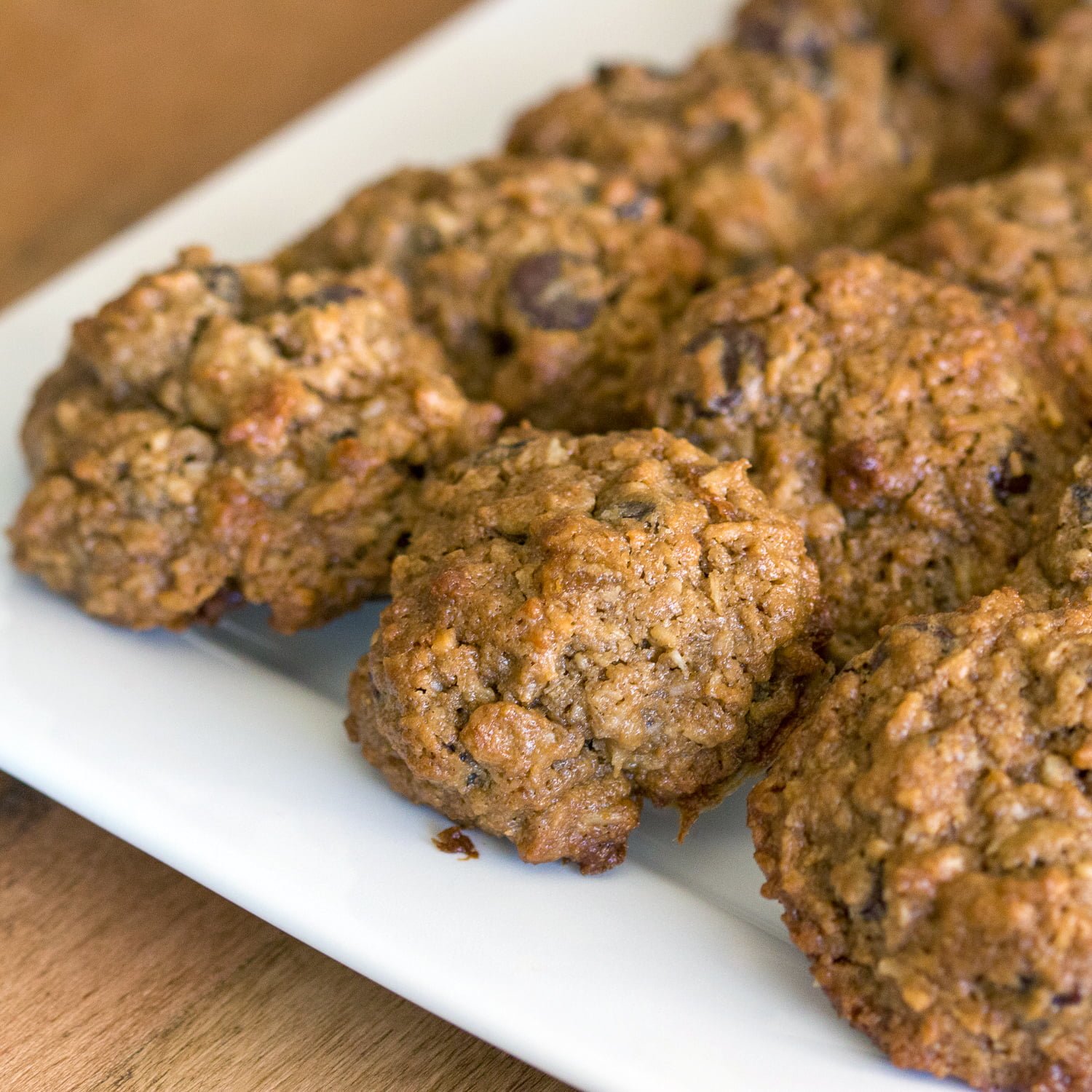 Who wants cookies? Especially if they are vegetarian and gluten free? Raise your hand!
Few days ago, I received some nut butter samples from this wonderful company Once Again Nut Butter. The company makes organic, gluten free certified, non GMO products that are delicious and affordable.
I tried peanut, cashew, sunflower seed and almond butters. All of them are delicious, but sunflower seed butter was my favorite. (Read the review here)
The samples came with the cutest raccoon ever, which is the company's logo. We adopted him and named him Ralphie, so now he is part of our family.
Did you know that there is a story behind the raccoon logo that Once Again Nut Butter company has? It seems like four bay raccoons grew up on the factory grounds.
Apparently orphaned, they really enjoyed the nut butters, so in turn, the company adopted them and created the logo in their honor.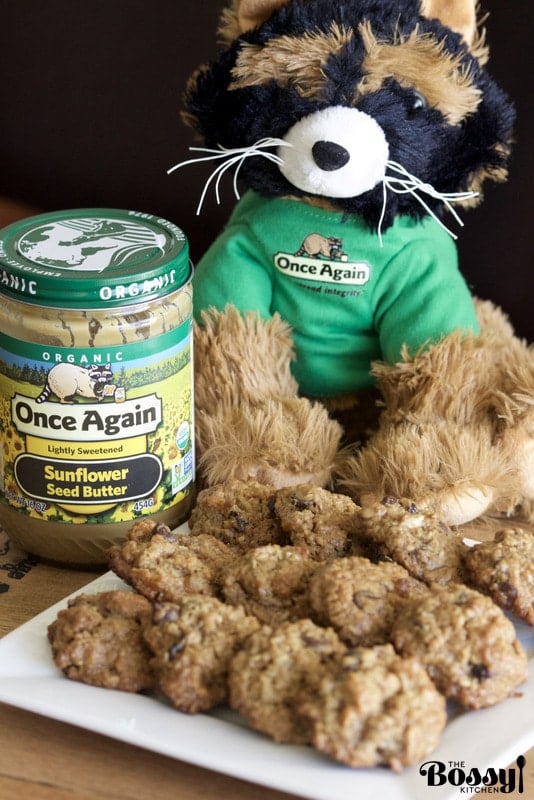 Ralphie, the raccoon, enjoying a photo shoot… 🙂
Anyway, I used the sunflower seed butter to make these delicious cookies. The best part of it is that the cookies are vegetarian and gluten free, so for the ones out there who cannot eat gluten, these cookies are the best.
They are also very, VERY, easy to make! For real! This recipe that follows is for a sunflower seed cookie that you can make in less than 30 minutes with great ingredients that I promise, you can pronounce all of them!
The combination of sunflower seeds butter, chopped dates, chocolate chips, coconut flakes and maple syrup is out of this world. The result? Here it is, in the picture! The most delicious cookie ever!
Why Sunflower Seeds?
This is what company Once Again Nut Butter has to say about sunflower seeds: "A popular snack at baseball fields across the country, these tiny seeds pack more than just a satisfying crunch.
They are rich in vitamin E and folate. Just a quarter cup of sunflower seeds supplies over 60% of your daily needs of vitamin E.
This combination makes them powerful in promoting cardiovascular health. Vitamin E also neutralizes free radicals as an antioxidant protecting your brain and other cells in your body.
They also support healthy cholesterol levels with high amounts of phytosterols. Sunflower seeds have magnesium which is required by our muscles and skeletal system to maintain proper function.
Magnesium has an important role in your maintaining a good mood too. It has a calming effect and has been used in anti-depressant therapies with good results.
Finally, let's highlight the selenium content in sunflower seeds. This essential nutrient has critical role in thyroid hormone metabolism and has been noted for its ability to encourage DNA repair in damaged cells."
How To Make These Sunflower Seeds Butter Cookies:
The process is very simple. Mix all ingredients together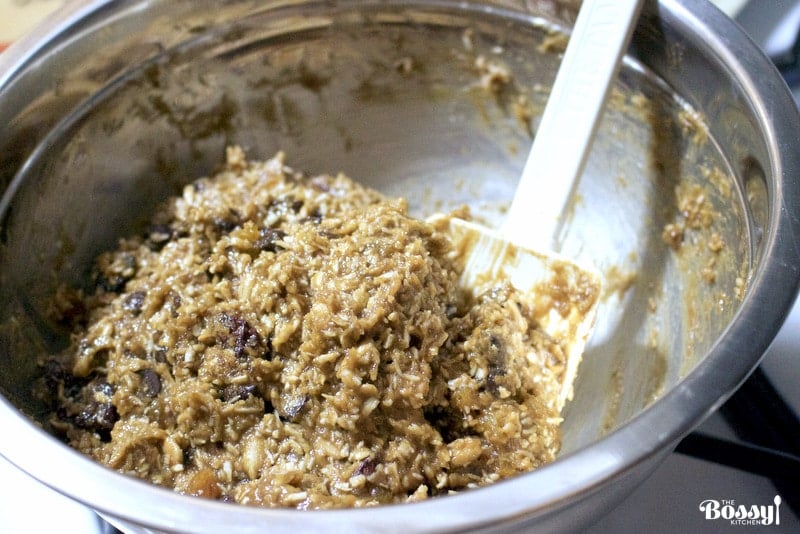 and scoop them on a cookie tray:
Bake them at 350F for 14 minutes and voila!
Crunchy on the outside, chewy on the inside, these cookies are a winner! They are perfect for school snacks, nutritious, and very, very delicious! My family loved them!
Can I make these cookies with other nut butters?
Of course, you can! Try cashew, peanuts, or even almond butter. Obviously, the taste will be different, but you will make this recipe versatile. Nobody will know that it is the same recipe, but you used different kinds of nut butter!
More Recipes To Love:
Best recipes for gluten free coffee cakes
Pumpkin seed and apricot pumpkin bread
Yield: 30 servings
Sunflower Seeds Butter Cookies(Vegetarian, Gluten Free Recipe)
Sunflower Seeds Butter Cookies(Vegetarian, Gluten Free Recipe) - The main ingredient in these cookies is the sunflower seeds butter. They are very easy to make and ready to eat in less than 30 minutes.
Ingredients
1 cup Once Again Organic Sunflower Seed Butter
1 cup sweetened coconut flakes
1/2 cup semi-sweet chocolate chips
1/2 cup packed dark brown sugar
1/2 cup dates, chopped
1/4 cup sunflower seeds
1/4 cup maple syrup
1 large egg
1/2 teaspoon vanilla
1/2 teaspoon baking soda
1/4 teaspoon salt
Instructions
Preheat oven to 350F.
Place all of the ingredients together in the bowl of a stand mixer.
Mix on medium speed until the ingredients are well incorporated.
Drop generous tablespoons of doug onto a parchment lined cookie sheet.
Bake for 12-14 minutes until cookies are set, but still soft.
Remove from the oven and let cool on the cookie sheet.
Enjoy!
Nutrition Information:
Yield:
30
Serving Size:
1
Amount Per Serving:
Calories:

113
Total Fat:

7g
Saturated Fat:

2g
Trans Fat:

0g
Unsaturated Fat:

5g
Cholesterol:

6mg
Sodium:

143mg
Carbohydrates:

12g
Fiber:

1g
Sugar:

10g
Protein:

2g
Did you make this recipe?
Please leave a comment on the blog or share a photo on Pinterest
Note: "We are a participant in the Amazon Services LLC Associates Program, an affiliate advertising program designed to provide a means for us to earn fees by linking to Amazon.com and affiliated sites."