Best Recipes For Gluten Free Coffee Cakes-This is a round-up of gluten free coffee cakes from around the web, created by your favorite bloggers.
The weather is changing and the temperatures are dropping every day. What can be a better reason to get in the kitchen and bake at least one of these recipes for the weekend?
Have it for breakfast or snack on it with a cup of coffee. Life is too short to not have cake once in a while.
And if you are NOT looking for gluten free recipes, I also created another article with a collection of regular coffee cakes, just for you! See? There is no excuse for you to not bake something. 🙂
Tender golden cake topped with a heaping pile of cinnamon pecan crumbs? Yes. My Cinnamon Crumb Cake Recipe is perfect for breakfast, brunch, dessert, or a mid-afternoon pick-me-up. That's my favorite time to cut a piece and savor every bite.
This Gluten-Free Vegan Coffee Walnut Cake is just as delicious as its traditional counterpart: think moist and fluffy, coffee-infused sponge, tangy creamy cheese frosting, and crunchy, earthy walnuts.
Spanish Almond Cake Recipe- Tarta de Santiago– A traditional Spanish cake that requires little effort to make, it is delicious and also gluten-free. If you love almonds, this recipe is for you. The recipe is suitable for holidays, dinners in the family or any other events when an easy dessert is required.
Sticking to a very low carb egg fast diet plan doesn't have to eliminate sweets. You can enjoy this egg fast cloud cake during your fast.
This Gluten Free Strawberry Rhubarb Coffee Cake is a sweet, slightly tart cake that makes the perfect spring dessert. Since it's technically a coffee cake so you could even serve it for breakfast or brunch.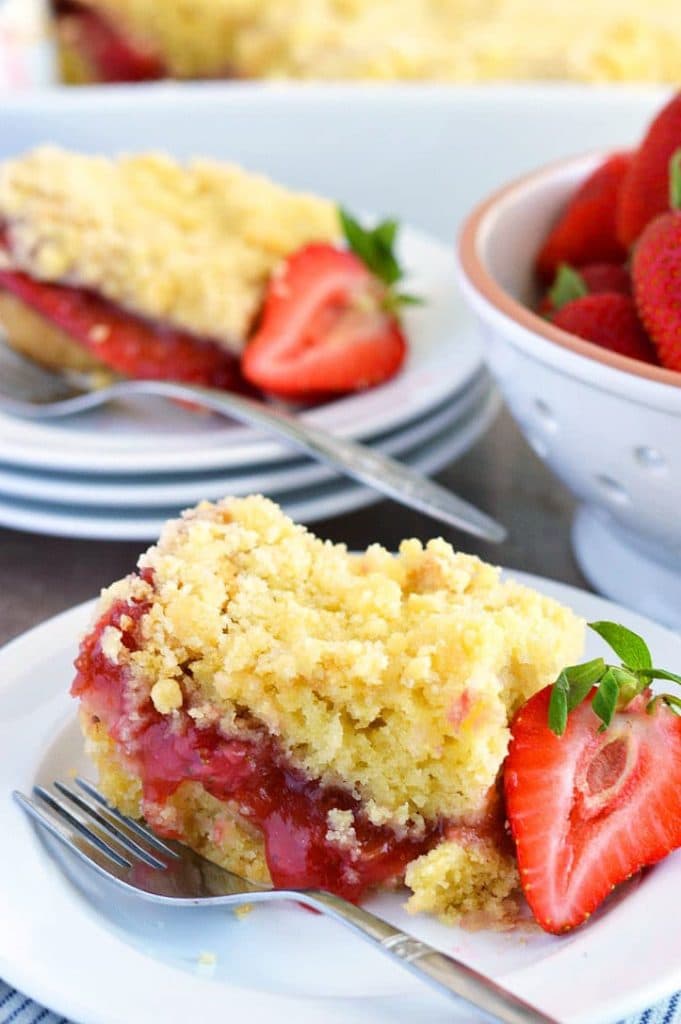 This Gluten Free Cinnamon Coffee Cake is a delicious way to step up your brunch game! It's also a great make-ahead week-day breakfast since it freezes really well.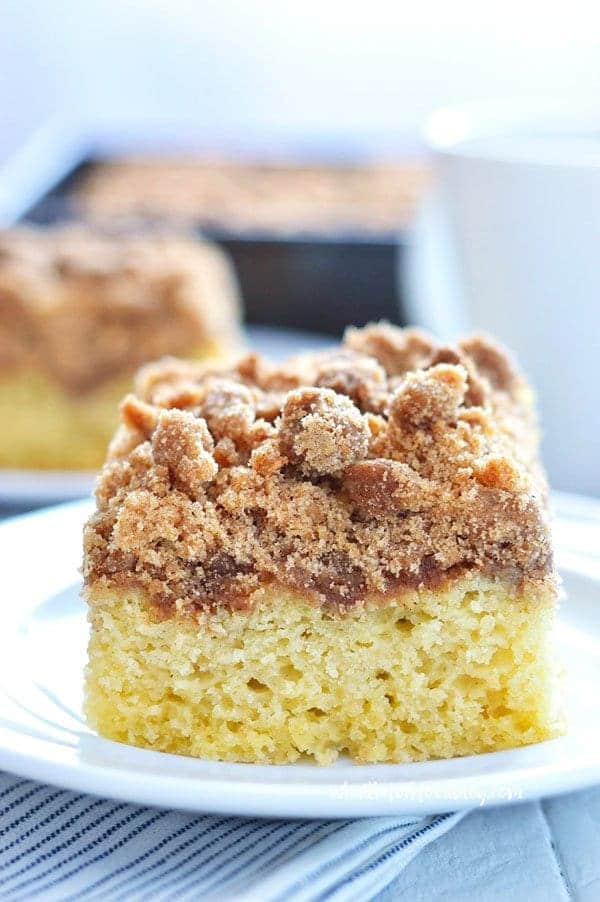 This Maple Cinnamon Coffee Cake is gluten-free and refined sugar-free. Naturally sweetened with maple syrup and laced with cinnamon, this coffee cake is a delicious, healthier fall treat.  
Blueberry Cream Crumb Cake is grain free and low carb with paleo (dairy free) options.  A blueberry coffee cake with a cream cheese layer and a cinnamon crumble topping, makes for the perfect breakfast delight with coffee or tea. Great for entertaining , weekends, or making ahead and reheating throughout the week.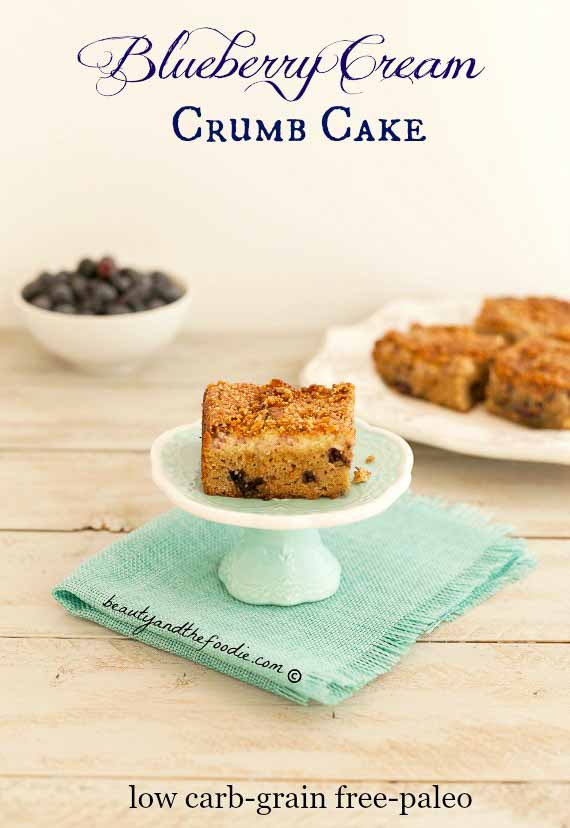 Do you miss cinnamon rolls and cinnamon buns since going gluten-free? Now you don't have to! This gluten-free cinnamon roll cake has both the texture and the taste of a gooey cinnamon roll. Cinnamon rolls are not just for breakfast anymore! 
This is all, my friends! I hope you find a great recipe to try for this weekend and share with family and friends! After all, life is too short to not enjoy a piece of cake once in a while, right?
Come join The Bossy Kitchen Facebook Group where you can share with us recipes you enjoy making, pictures of your creations and more. Everybody is welcomed if they have a love for cooking, baking or just want to learn more from the best!
If you make some of these recipes, feel free to share it with us on the comments below. Thank you!
Pin this recipe for later: