This is a collection of 44 Easy Stew Recipes from all over the world. Check them out, and learn about new ingredients and great flavors.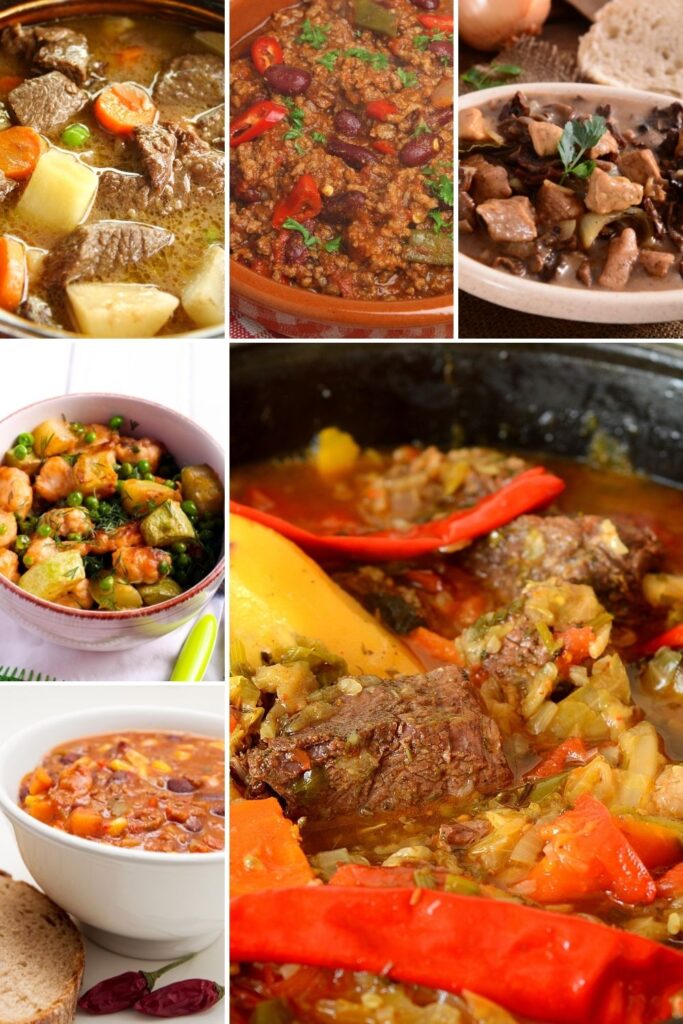 What is a stew, and what is the difference between soup and stew?
I am glad we have this conversation because I have wanted to talk about this for a long time now. I see a lot of recipes out there that are called stews when in fact, they are actually soups.
While stews and soups might use the same ingredients, they are not the same.
What is the same:
Soups and stews use a combination of vegetables and meat, sometimes just meat, or just vegetables (when you make them vegetarian), cooked in liquid.
They can be made on the stove or in a pressure cooker.
What is not the same:
What makes a huge difference is the amount of liquid used for each. Stews always contain less liquid than soup, and the liquid is thicker, like a sauce.
When you make a stew, the liquid is supposed to cover the meat and vegetables barely. This liquid could be just water or broth.
The size of the ingredients:
The ingredients are chunkier in a stew than in a soup.
The way stews are cooked:
Stews also simmer over low heat for extended amounts of time. The liquid reduces and becomes thicker.
They are also served on their own or often as a topping for solid starchy side dishes like polenta, mashed potatoes, rice, or pasta. Sometimes, the stew liquid is thickened with flour.
Conclusion: Soups are NOT stews, and stews are NOT soups, so let's not get confused anymore about that. 🙂
Stews are an important part of any cuisine around the globe
Balanced meals- Stews provide a good amount of vegetables, meat, and starches, as a perfect balance for your nutritional well-being.
Stews are economical- as the recipes usually require ingredients that are common and easy to find, like cheap cuts of meat or vegetables that are available all year round. A pot of stew feeds a crowd, so these types of meals are suitable for families with numerous members, at big gatherings, or places where people are in need of food.
Slow and low- Stews are made by using slow cooking methods (unless you use a pressure cooker to speed up the process), so tough cuts of meat are tenderized.
Stews are flavorful- Because of the slow cooking process, the ingredients have the time to become friendly with each other, making the stews flavorful and comforting, especially during the cold season.
Less energy- As the cooking on the stove is done on low temperatures, stewing consumes less energy.
Stews are beautiful dishes- The vegetables and meats used in these recipes retain their own juice and aromas, making the meal a rich and interesting choice of textures and flavors.
This collection of 44 easy stew recipes is designed to inspire you to go into the kitchen and make something delicious for your family or friends. Enjoy!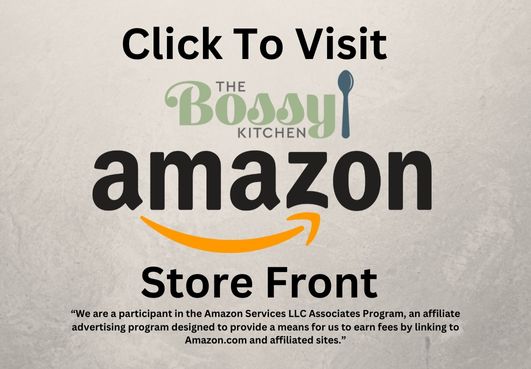 More recipes to love:
Traditional Easter Recipes From Around The World
Authentic Mexican Chicken Tinga- Best Tinga De Pollo
Celtic Red Cabbage with Pork And Red Currant Jelly
Check out the web story for this compilation: Collection Of Easy Stew Recipes
44 Easy Stew Recipes
This a collection of incredible easy stew recipes to make all year round.