These 17 Instant Pot Stew Recipes are perfect for the cold season or anytime you need a cozy and heartwarming meal.
Jump to:
What is actually a stew?
Is stew a soup? I am so glad we have this conversation because I see a lot of "stew" recipes out there that have nothing to do with what a stew is supposed to be.
While soups and stews might use the same foundation of ingredients, they are very different from each other.
Both soups and stews use a combination of vegetables and meat cooked in liquid. However, the main difference is the amount of liquid used for each. Stews always contain less liquid than soup, and the liquid is thicker, like a sauce.
The stews contain vegetables and meat that are barely covered with the cooking liquid. This liquid could be just water or broth. Also, the ingredients are chunkier than in a soup.
Stews also simmer over low heat for extended amounts of time. The liquid reduces and becomes thicker.
They are also served on their own or often as a topping for solid starchy side dishes like polenta, mashed potatoes, rice, or pasta. Sometimes, the stew liquid is thickened with flour.
Conclusion: Soups are NOT stews, and stews are NOT soups, so let's not get confused anymore about that. 🙂
Here are some super easy stew recipes made on the stove:
Chicken Stewed in Tomato Garlic and Cinnamon- Kota Kapama
Mexican Pork in Green Sauce- Puerco en salsa verde
Why are stews so important all around the globe?
Stews are important in your diet as they provide a good amount of vegetables, meats, starches, and fibers.
They are usually economical, as the recipes use cheap cuts of meat or vegetables that are available all year round.
As stews, in general, are made by slow cooking methods(unless you use an Instant Pot to speed the process), tough meats are tenderized.
Stews are flavorful and comforting, especially in the winter.
Stewing consumes less energy, as the traditional cooking way on the stove is done at low temperatures. Instant Pots and pressure cookers are better from this perspective, as the time of cooking a stew is cut by 70%.
Stews are wonderful dishes. The vegetables and meats used in the recipes retain their own juice and aromas, making the stew a rich and interesting choice of textures and flavors.
Stews are easy to make in an Instant Pot.
I don't know about you, but I think the food cooked in slow cookers and Instant Pots is one of the best. Slow cooking and pressure cooking force the ingredients to get friendly with each other,
Some of the benefits of pressure cooking:
Foods retain most of their nutrients, so they are more flavorful and nutritious.
Cooking in a pressure cooker is faster and uses less liquid. Also, the food doesn't lose its color and flavor, as vitamins and minerals are not evaporating away with the liquid, like in traditional cooking methods.
Using a pressure cooker reduces the cooking time by almost 70%, which is a great way to produce rich and natural flavors in food.
2. There is less cleaning.
Cooking on the stove leaves cooking residues on the stovetop, walls, and counters as steam and oils escape from the open pots and pans. This requires a lot of cleaning after a meal is cooked.
A pressure cooker or an Instant Pot has a well-secured lid that stops any liquids from escaping the pot. Also, when the food is cooked, there is only one pot to clean.
3. The kitchen will stay cool.
Using an Instant Pot or a pressure cooker keeps your kitchen and the entire house cooler. How? When you use traditional cooking methods, the heat rises and spreads in the kitchen and the rest of the house. Instant Pots retain that heat and steam so that none escapes to heat your kitchen. Win-win!
4. An Instant Pot(affiliate link) saves energy.
Cooking a stew for hours requires a lot of energy. Most recipes developed for Instant Pot are one-pot cooking recipes, and because the food cooks much faster than the traditional cooking on the stove, less energy is needed to prepare meals. With the cost of electricity increasing constantly, we all need to find more ways to reduce the monthly bill.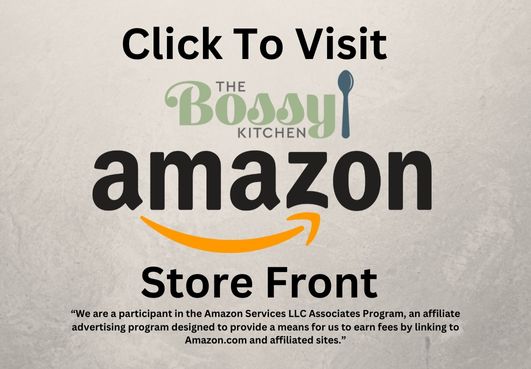 Now, I hope you understand why I put together this collection of 17 Instant Pot stew recipes. So, let's get cooking!
Craving more? Subscribe to The Bossy Kitchen to get new recipes and a newsletter delivered straight to your inbox! Stay in touch on Facebook, Twitter, Pinterest, and Instagram for all of the latest updates. Don't forget to use the star rating and leave a review.
17 Instant Pot Stew Recipes
These are some of the best Instant Pot Stew Recipes you can find. These stews are heart and belly-warming, nutritious, and also delicious. Worth trying any of them!