These Super Easy Lemon Bars have a serious lemon hint. Perfect with a cup of coffee or tea, this recipe is suitable for any ocassion.
This is one of the easiest Lemon Bars recipe you will ever find around. Elegant and irresistible, these bars are perfect with a cup of tea or coffee. Great for potlucks also, picnics, graduation parties and holidays.
What to do when life gives you lemons? Either make these Super Easy Lemon Bars or if you are more ambitious, you could try these Coconut-Almond Lemon Bars.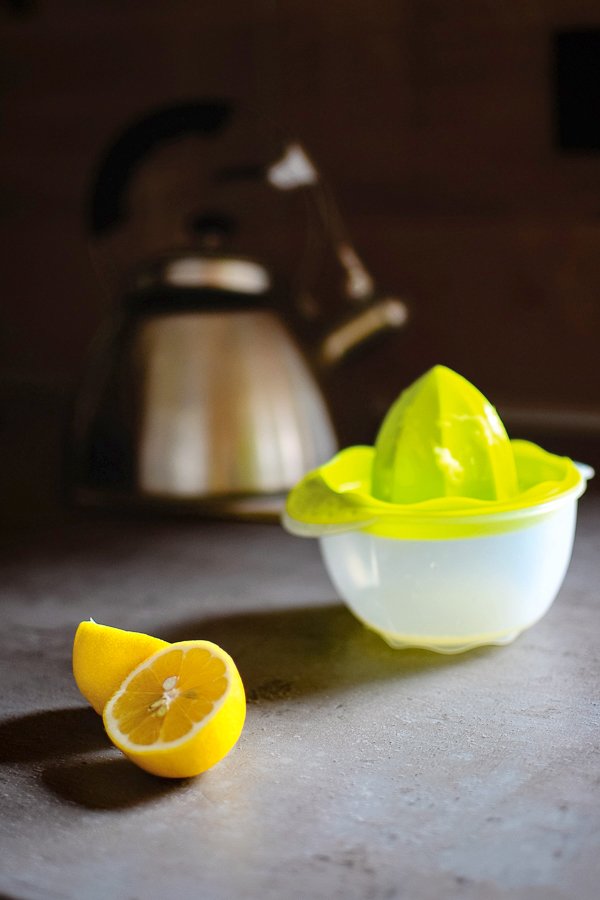 What can be more beautiful than a lemon bar dusted with powdered sugar? I have to confess that I am a little picky when it comes to lemon bars.
I don't like them very sweet, and I don't like them super tangy. They also need to have a good crust and a creamy filling.
I tried different recipes until this one came to my attention. I had it all: recipes that do not set, too "healthy" recipe that taste like nothing, too sweet or overly baked, too tangy or too bland etc.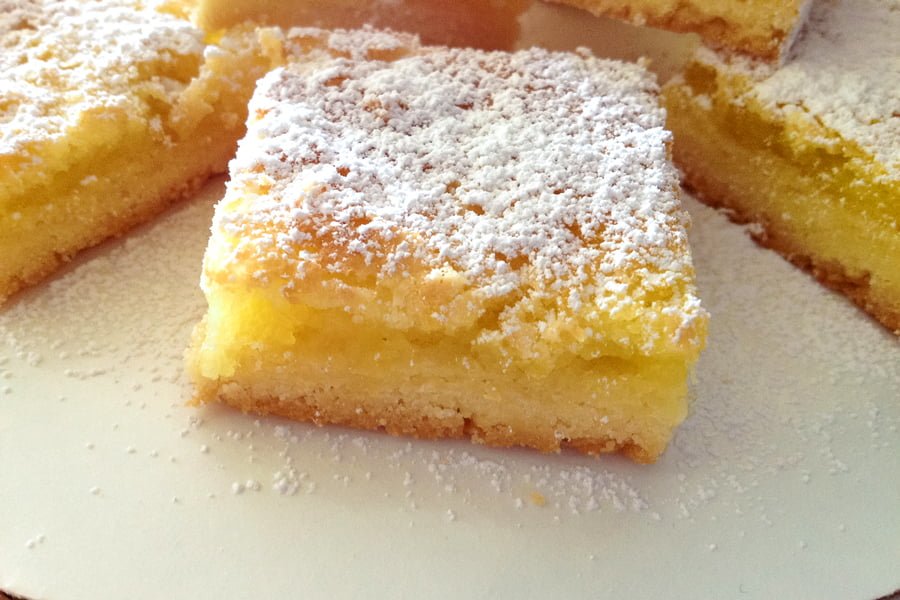 In this recipe, the crust is a shortbread base that is baked first. The lemon topping is just as easy, everything in a bowl, five seconds of whisking and the hardest part is just waiting for that shortbread base to come out of the oven before baking off the bars.
The filling is poured over the baked crust and the whole thing goes back to the oven for few more minutes. How easy is that?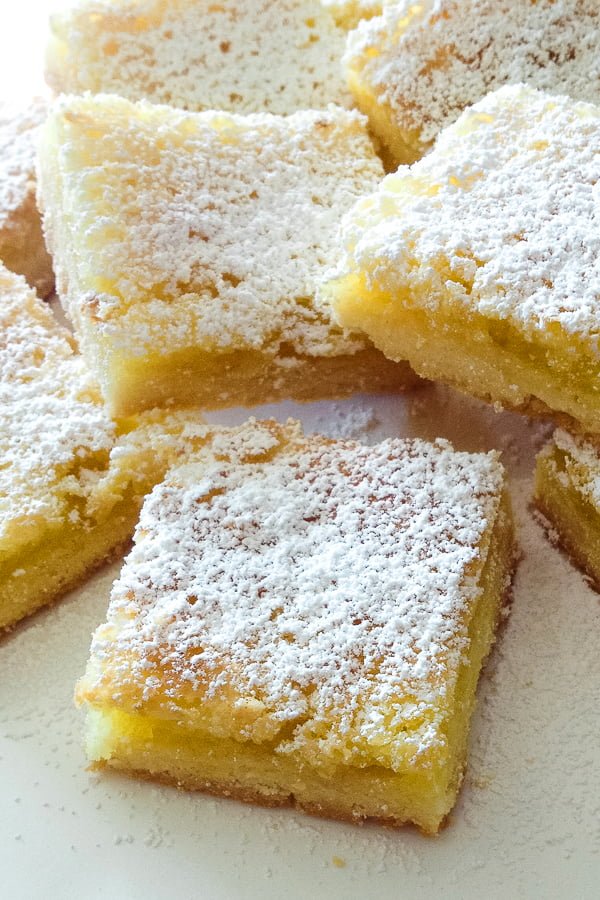 FEW NOTES ABOUT THE LEMONS: In order for these Super Easy Lemon Bars to have a nice citrus flavor, you need to use fresh lemon juice, not the one that comes in a bottle.
When choosing lemons make sure to look for ones that are fragrant with bright yellow skins. They should be firm, plump, and heavy for their size.
If you can, buy organic lemons. Their skin should not be waxed.
For this recipe, we will use the lemon rind. Wash the lemons well with water and soap.
I do this even if they say the fruits or vegetables are already washed. You never know how many hands touched the lemons before and how clean they were, right?
Well, if you have enough self control to not eat the whole pan, or you want to bake them with few days in advance before you serve them, these bars will stay well in the refrigerator for 2-3 days. To do so, place the lemon bars in an airtight container and separate the bars with wax paper or parchment paper.
If you want to freeze them, let them reach room temperature, then wrap each bar individually in plastic wrap and place them all in a resealable freezer bag. For best results, I recommend using them within one month.
Suggestions for other recipes with lemon:
Olive Oil Lemon Cookies With Herbs
Lemon Rosemary Roasted Chicken With Potatoes
Cream Cheese Lemon Coconut Cake
Old Fashioned Lemon Bread With Lemon Syrup
Yield: 24 squares or 35 very small pieces
Super Easy Lemon Bars
These Super Easy Lemon Bars have a serious lemon hint. Perfect with a cup of coffee or tea, this recipe is suitable for any ocassion.
Additional Time
10 minutes
Total Time
1 hour
5 minutes
Ingredients
Shortbread Crust
2 cups all purpose flour
3/4 cup or 1.5 sticks of cold unsalted butter
1/2 cup icing sugar
Lemon topping
4 eggs
1 1/2 cups granulated sugar
1/2 cup lemon juice
1/4 cup all-purpose flour
1 tsp baking powder
2 tsp grated lemon zest (from about 2 lemons)
Instructions
Preheat oven to 350F. Line the bottom of 9x13 inch rectangular baking pan with parchment paper.
In a medium ball, using a pastry blender, combine the flour, cold unsalted butter cut in small pieces and icing sugar, mixing them into a crumbly mixture. Does not need to stick together.(You can also make the crust in a food processor: just add the flour, sugar and butter cubes and let it go for 20 seconds.)
Press the mixture firmly and evenly into the bottom of the prepared baking pan.
Bake for 20 minutes until the crust begins to set. Let cool for about 10 minutes.
In a large bowl, beat together the eggs, granulated sugar and lemon juice.
Add the flour, baking powder and lemon zest and beat until smooth.
Pour over the baked crust and return the baking pan to the oven for another 25 minutes, until the topping is set and just beginning to brown around the edges.
Let cool completely, then sprinkle with icing sugar and cut in squares. Makes 24 squares or 35 very small ones.
Nutrition Information:
Yield:
24
Serving Size:
1
Amount Per Serving:
Calories:

164
Total Fat:

7g
Saturated Fat:

4g
Trans Fat:

0g
Unsaturated Fat:

2g
Cholesterol:

46mg
Sodium:

35mg
Carbohydrates:

24g
Fiber:

0g
Sugar:

15g
Protein:

2g