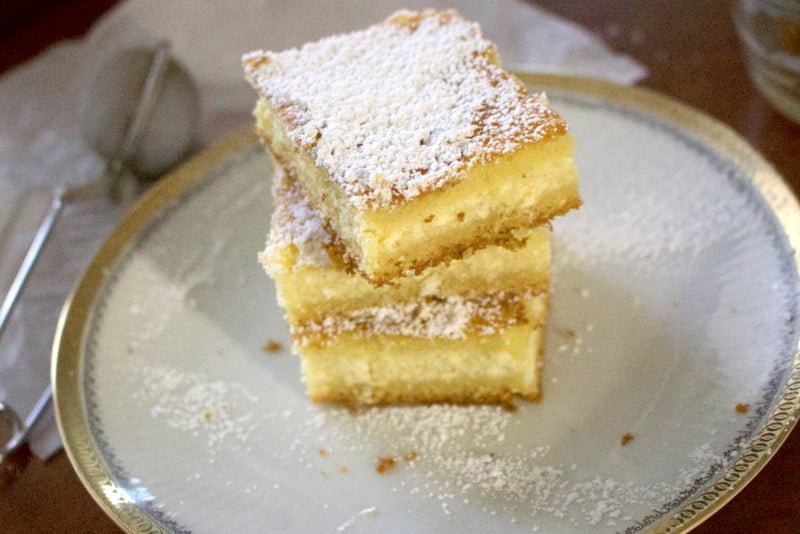 Lemon Ricotta Cheese Cake
I am an introvert. I think my favorite place to be is at home, in front of my computer, in my kitchen, reading cooking books and doing research for my blog. And I think that this dessert is just like me, very simple, homey and quiet. It doesn't call attention to itself and it isn't very complicated or fancy. Baking this little lemon ricotta cheese cake on a lazy Sunday is the perfect thing to do, in my opinion. The delicious aroma of dessert baking in the oven, especially on a cold day,  adds another dimension of coziness to the atmosphere that I love!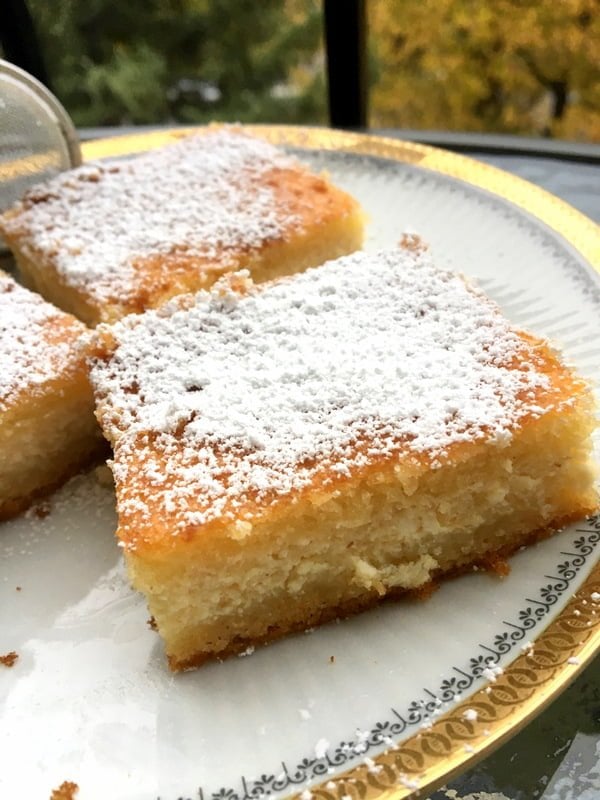 Enjoy and don't be shy to leave a comment and let me know what you think.
If you make the recipe, share it with the hashtag

#thebossykitchen on Instagram, Facebook and Twitter

 

so we can all see what you're cooking! 

Lemon Ricotta Cheese Cake

Author:

The Bossy Kitchen

Ingredients
Cake:
2 large eggs
9 tablespoons sugar
9 tablespoons vegetable oil
12 tablespoons whole milk
12 tablespoons all purpose flour
2 teaspoons baking powder
Filling :
1½ pounds ricotta cheese(or Farmer Cheese)
4 large eggs
4 tablespoons semolina
a pinch of salt
2 teaspoons vanilla flavor
1 teaspoon lemon flavor
1 lemon zest
7 tablespoons granulated sugar
½ cup raisins
Optional: 1-2 teaspoons of powder sugar for decoration
Instructions
For the cake:
Preheat oven to 350F/180C.
Mix eggs and sugar together until the mixture doubles in volume.
Add the oil and milk, spoon by spoon.
In a medium bowl, mix flour and baking powder together.
Add the flour to the egg mixture, by folding gently the flour in.
Butter and flour a 9x13 baking pan and pour half of the batter in the pan. Bake for 10 minutes, then remove the pan from the oven and set aside.
Meanwhile, prepare the filling:
Using a hand mixer, mix all ingredients together except the raisins, that you stir in at the end.
Pour the filling mixture over the baked bottom of the cake and spread evenly.
Pour the rest of the batter over the filling to cover it.
Bake the cake for about 50 minutes or until golden brown on the surface.
Let the cake cool and then cut. Dust it with powder sugar for serving.
Note: "We are a participant in the Amazon Services LLC Associates Program, an affiliate advertising program designed to provide a means for us to earn fees by linking to Amazon.com and affiliated sites."