Try this classic meatloaf with oatmeal recipe, packed with wholesome ingredients and delicious flavors. 
This easy-to-follow recipe will have you baking up a mouth-watering meatloaf that's sure to become a classic family dinner.
Jump to:
What is meatloaf?
Meatloaf is a traditional recipe made by combining ground meat (usually beef, pork, or a combination of both) with other ingredients such as breadcrumbs or oats, vegetables, eggs, and seasonings.
The mixture is then shaped into a loaf, placed into a loaf pan or a baking tray, and baked in an oven.
Meatloaf is often served sliced and can be enjoyed hot or cold. It is a popular comfort food in many countries, particularly in the United States.
A recipe for homemade meatloaf can vary depending on the region and personal preferences, but the basic ingredients and method of preparation remain similar.
Meatloaf is a classic dish that is loved by many, and for good reason. It's a hearty and satisfying meal that's perfect for any occasion.
However, this old-fashioned meatloaf with oats- Midwest Style is a great option for anyone looking for a healthier and more nutritious version of the classic meatloaf.
The oats add a nutty flavor and a wonderful texture while also providing additional fiber and nutrients.
Plus, the glaze has great flavor and adds a touch of sweetness and tanginess that perfectly complements the savory meatloaf.
Why this meatloaf with oatmeal recipe works:
Easy to make: The classic meatloaf recipe with oats is simple and easy to follow, making it a great option for busy weeknights.
Comfort food: Meatloaf is comfort food that many people love, and this recipe adds a unique twist with the addition of oats.
Nutritious: Oats are a great source of fiber, which can help you feel full and satisfied.
Budget-friendly: Ground beef is an affordable ingredient, making this recipe a great option for those on a budget.
Versatile: This recipe can be customized to suit your tastes and dietary needs. You can swap out the ground beef for another type of meat or use a meat substitute to make it vegetarian.
Leftovers: This recipe makes great leftovers that can be reheated for lunch or dinner the next day.
Family-friendly: Meatloaf is a dish that many people grew up eating and is often a favorite among kids and adults alike. This recipe is sure to please even the pickiest eaters in your family.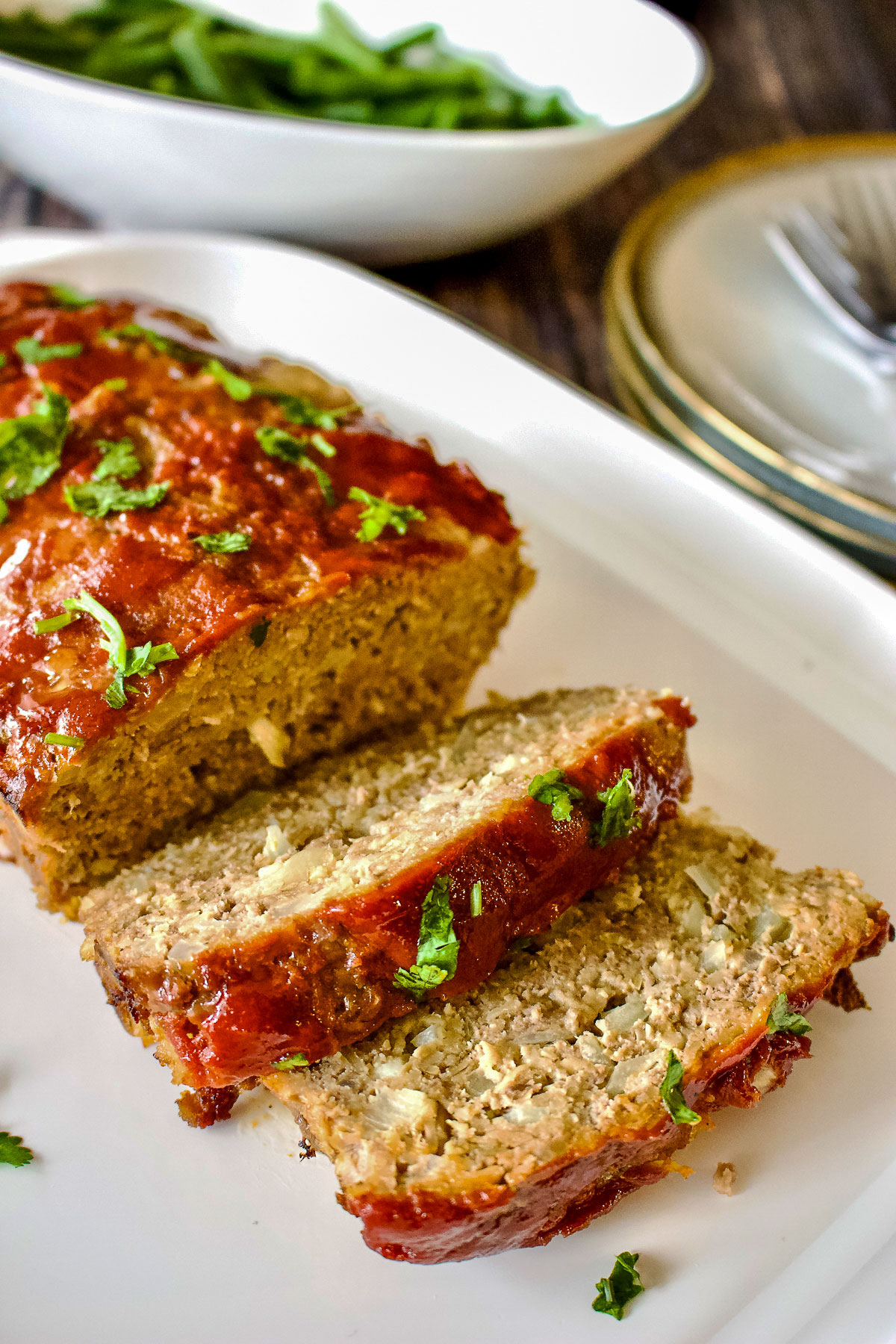 What ingredients do you need for this easy meatloaf recipe:
(For the entire list of ingredients and instructions, please scroll to the bottom of this article to reach a printable recipe card)
For the meat mixture:
Ground beef: Use an 80/20 or 85/15 ratio of meat and fat. I do not recommend lean ground beef, as the meatloaf will be dry.
Onion: You can use either yellow or white onion.
Large eggs
Kosher salt and fresh ground black pepper
Garlic powder, onion powder
Milk: I like to use full-fat regular milk, but if you cannot have dairy, use either water, chicken or beef broth, or plant-based milk, like almond or soy.
Quick-cooking oats: are my preference in this recipe and are better than old-fashioned rolled oats for this recipe.
For the meatloaf glaze:
Brown sugar: Any brown sugar works. Just keep in mind that dark brown sugar will caramelize faster than light one.
Ketchup: Some people don't like ketchup. You can replace the ketchup with tomato paste. In this case, you will need to add some spices to it, like salt, pepper, onion powder, and a splash of vinegar or a little Worcestershire sauce.
Mustard: Use your preferred type
You can find these simple ingredients at your local grocery store.
Tools you need:
(Affiliate links)
How to make this juicy meatloaf:
Step 1. To start, preheat your oven to 350F and grease a loaf pan. Use some oil or cooking spray.
Step 2. In a large mixing bowl, place the chosen ground meat.
Step 3. In a small bowl, beat the eggs briefly with a fork, then add them to the ground meat. Add chopped onion, salt, pepper, garlic and onion powder, milk, and oats.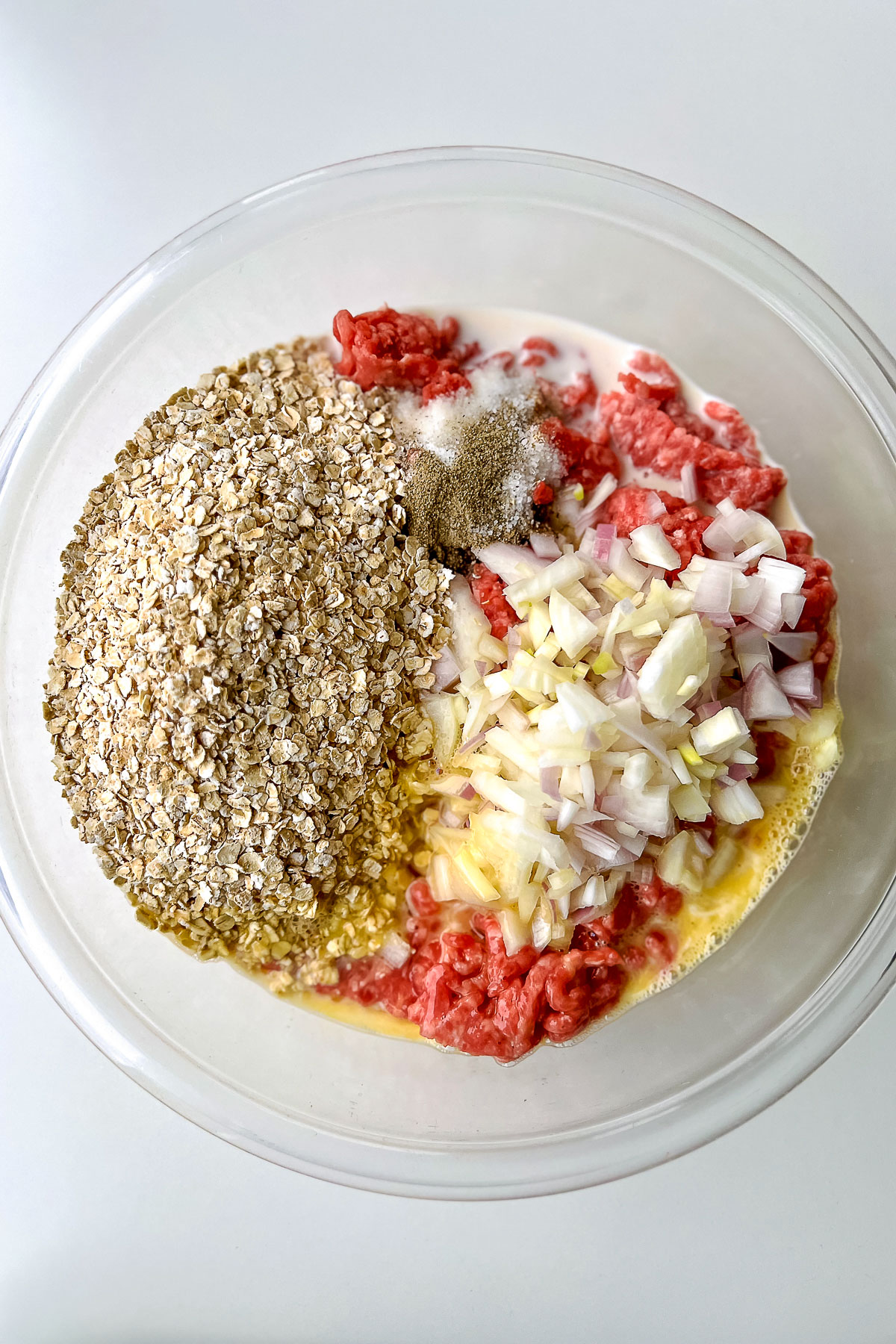 Step 4. Mix all the ingredients together, and then place the mixture into the prepared baking dish. You can use either your hands or a wooden spoon for this step.
Note: If you use your hands to mix the ingredients, make sure to wash them thoroughly before and after you finish.
Step 5. In a small bowl, mix the brown sugar, mustard, and ketchup to make the glaze, and spread it evenly over the top of the meatloaf.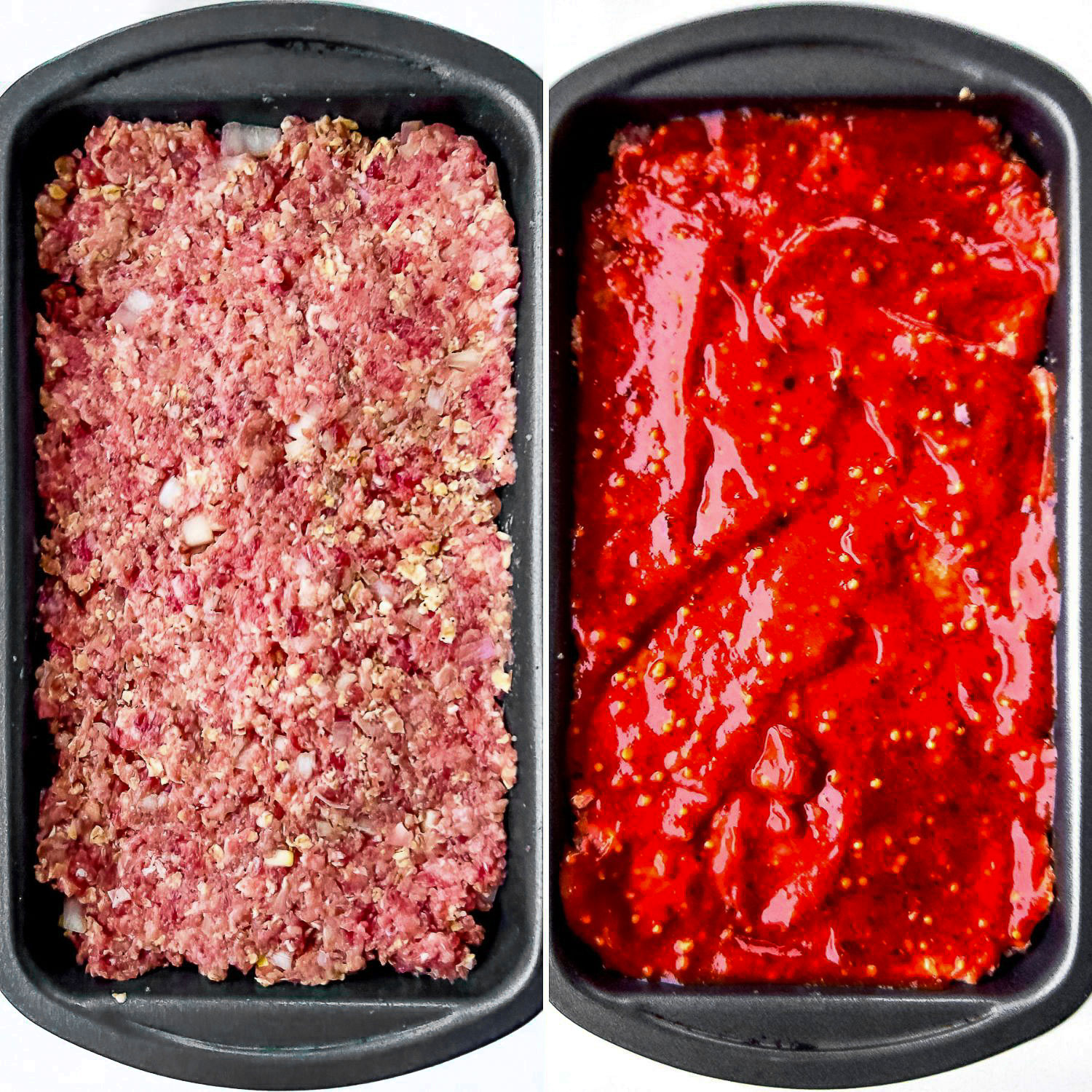 Step 6. Bake the meatloaf for 1 hour or until the internal temperature reaches 160°F (71°C) in the center of the meatloaf.
Expert Tip
How do you know when the meatloaf is done cooking?
It is important to use a meat thermometer to check the internal temperature in the center of the meatloaf to ensure it is fully cooked.
The internal temperature of the meatloaf should be at least 160°F (71°C) when cooked through. 
Once cooked, let the meatloaf rest for 10-15 minutes to allow the juices to redistribute and the meat to firm up. Slice and serve warm or hot with your favorite side dish, such as creamy mashed potatoes.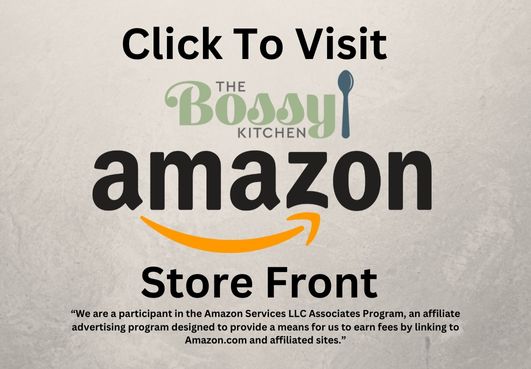 Recipe faqs
How do you make this meatloaf recipe more interesting?
Meat: The original recipe calls for ground beef, but I tried ground pork or a combination of beef and pork, and it was delicious.

You can also try beef and turkey. All these combinations make for a richer and more flavorful meatloaf.

Gluten-free: Do you want gluten-free meatloaf? Remove the bread crumbs or the quick oats and replace them with an equal amount of cooked quinoa or rice.

You will add to your meatloaf the density it needs and eliminates the gluten. This swap will also help to keep the texture the same without sacrificing taste.

Adding other ingredients to the meatloaf can increase complexity and give it a flavor that may complement the side dish you picked to go with dinner.

Bacon: It would be a good option to wrap the loaf of meat with bacon before you put it in the oven. It is perfect for those who like saltiness and want to add a little more fat to the mix.

Spices: While this recipe is a classic and doesn't have a lot of spices, you can definitely add your own touch.

Minced garlic cloves, thyme, hot sauce, oregano, and chili powder could work. Choose one or two and leave the rest for next time.
Can you make meatloaf with oats in a slow cooker?
There are many recipes that will tell you how wonderful moist and amazing meatloaf you can make in the slow cooker.

While I understand that everybody has their own way of making this dish, I personally found it challenging to keep the loaves even appealing to the eye. 

Even if you end up with a loaf, you will still need to place it under a broiler to ensure an attractive, caramelized top. 

To make the story short, yes, you can make meatloaf in a crockpot.
What kind of oats should I use for this meatloaf recipe?
Quick oats are recommended for this recipe as they are finer and will blend better with the meat mixture. However, old-fashioned rolled oats can also be used if that's all you have on hand.
Can I use a different type of meat instead of ground beef?
Here are some options:
Ground beef: This is the most common meat used in meatloaf recipes.

Ground pork: Using ground pork can add a slightly sweeter and milder flavor to the meatloaf.

Ground turkey: Ground turkey is a leaner option than ground beef or pork, making it a healthier choice.

Ground lamb: Ground lamb can add a unique and bold flavor to the meatloaf.

Ground chicken: Using ground chicken can create a lighter and milder meatloaf.

Ground veal: Ground veal can add a delicate and tender texture to the meatloaf.

You can also combine different types of meats to create a customized meatloaf recipe. I made this recipe many times before using 50-50 ground beef and pork.
What can I serve with this old-fashioned meatloaf recipe?
Meatloaf pairs well with a variety of favorite sides, such as mashed potatoes, roasted vegetables, green beans, or a side salad.

You can also serve it with sauce or gravy if you prefer. A meatloaf sandwich is also divine for lunch.
How long can I store leftover meatloaf in the refrigerator?
Leftover meatloaf can be stored in the refrigerator for up to 3-4 days.

Be sure to store it in an airtight container or wrap it tightly in plastic wrap to prevent it from drying out.
Can I freeze leftover meatloaf?
Yes, leftover meatloaf can be frozen for up to 3 months. Wrap it tightly in plastic wrap or aluminum foil and store it in an airtight container or freezer bag.

Thaw it in the refrigerator overnight before reheating.
Can I make the meatloaf ahead of time?
Yes, prepare the meatloaf mixture in advance and refrigerate it until ready to bake. You may need to adjust the baking time slightly if the mixture is cold when it goes into the oven.
Can I use a different type of glaze?
Yes, you can use your favorite glaze recipe instead of the brown sugar, ketchup, and mustard glaze called for in this recipe.

Some popular options include barbecue sauce, tomato sauce, or a combination of honey and soy sauce.
Can I make a vegetarian version of meatloaf with oatmeal?
Yes, you can make a vegetarian version of this recipe by using a meat substitute such as crumbled tofu, tempeh, or vegetarian ground beef in place of ground beef.

You can also add additional vegetables such as finely chopped mushrooms, red bell peppers, or grated zucchini to the mixture for added flavor and nutrition.
Can I use a different type of milk in this recipe?
Yes, you can use any type of milk you prefer in this recipe, such as almond milk or soy milk. Just make sure to use the same amount called for in the recipe.
Can I bake this meatloaf on a baking sheet? 
Yes, you can. Shape the loaf of meat with your hands and place it on a baking sheet lined with parchment paper.

Keep in mind that there is moisture in the mixture, so you might have liquid coming out of the loaf, spreading around.
So why not try making this delicious meatloaf with oatmeal for your next family dinner or special occasion? With minimal effort, this easy dinner recipe will be a favorite for the whole family!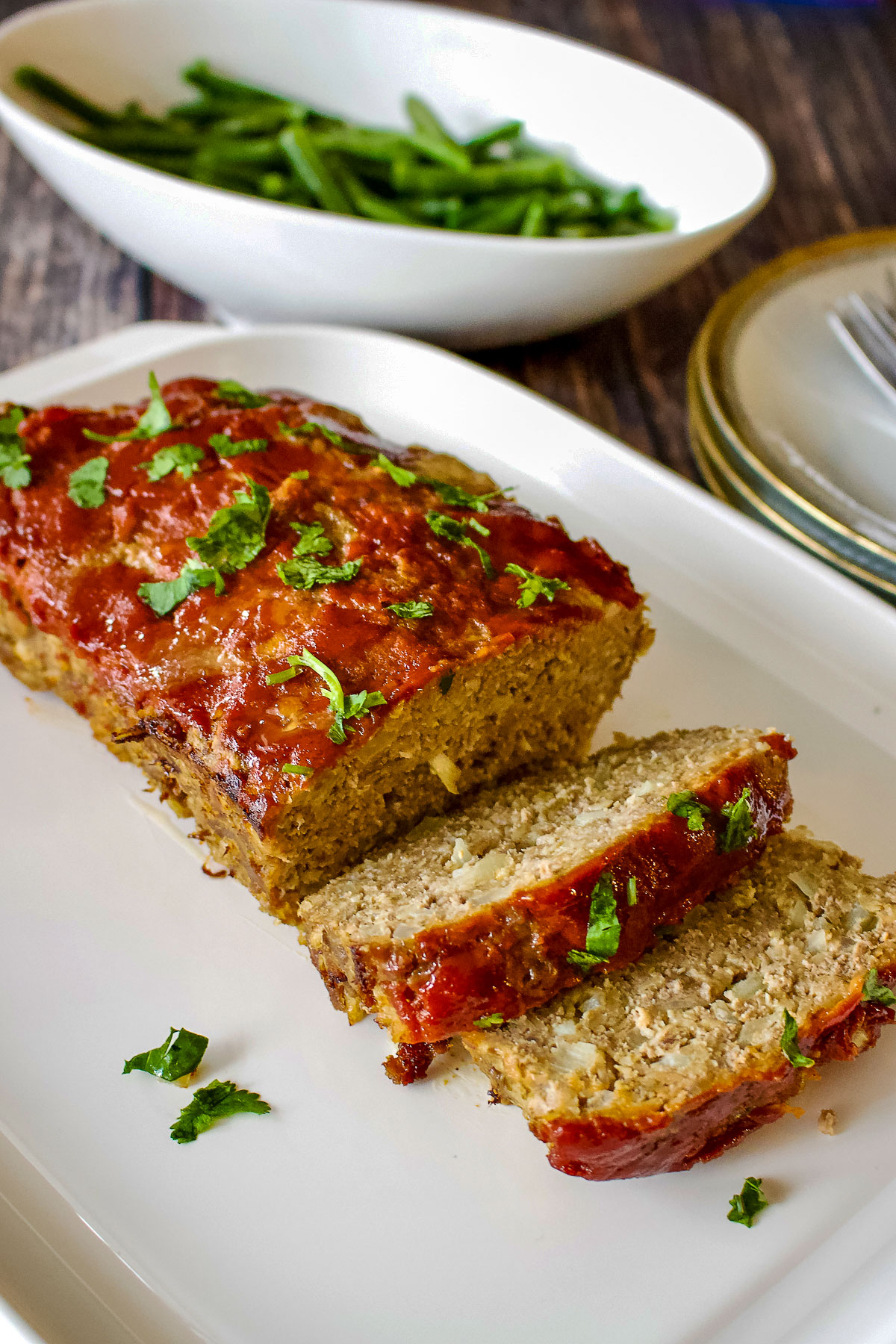 More good recipes to try:
15 Ground Meat Recipes (Beef And Pork)
Classic Oatmeal Raisin Cookies
Pork Chops And Roasted Vegetables
Craving more? Subscribe to The Bossy Kitchen to get new recipes and a newsletter delivered straight to your inbox! Stay in touch on Facebook, Twitter, Pinterest, and Instagram for all of the latest updates. Don't forget to use the star rating and leave a review.
📖 Recipe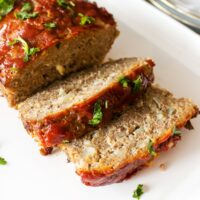 Classic Meatloaf With Oatmeal Recipe
Looking for an easy recipe for meatloaf? Look no further! This Classic Meatloaf Oatmeal Recipe is what you need. A traditional American Midwest recipe, this meatloaf is delicious and comforting any time of the year, but more suitable for the cold season.
Print
Pin
Share
Grow
Saved!
Rate
Ingredients
1 to 1 ½

pounds

ground beef

1

small onion chopped finely

2

large eggs

1

teaspoon

salt

¼

teaspoon

fresh ground pepper

¼

teaspoon

garlic powder

¼

teaspoon

onion powder

½

cup

milk

1

cup

oats

quick oats better than old-fashioned rolled oats
Glaze over the meatloaf:
3

teaspoons

brown sugar

¼

cup

ketchup

1

teaspoon

mustard

your preference
Instructions
Preheat oven to 350F.

Beat the eggs briefly with a fork.

In a large bowl, place the ground meat and add the chopped onion, eggs, salt and ground black pepper, garlic and onion powder, milk, and oats.

Mix the ingredients well together.

Put the mixture into a greased loaf pan. Set aside.

In a small bowl, mix together brown sugar, mustard and ketchup.

Spread the sauce over the loaf and bake for 1 hour.

Serve warm or hot with the favorite side dish.
Notes
Oat: Quick cooking oats are better in this recipe than old fashioned rolled oats. Please do not add steel cut oats as they don't cook properly.
Nutrition
Serving:
1
g
|
Calories:
291
kcal
|
Carbohydrates:
12
g
|
Protein:
17
g
|
Fat:
19
g
|
Saturated Fat:
7
g
|
Polyunsaturated Fat:
1
g
|
Monounsaturated Fat:
8
g
|
Trans Fat:
1
g
|
Cholesterol:
83
mg
|
Sodium:
438
mg
|
Potassium:
342
mg
|
Fiber:
1
g
|
Sugar:
4
g
|
Vitamin A:
94
IU
|
Vitamin C:
1
mg
|
Calcium:
49
mg
|
Iron:
2
mg
Tried this recipe?
Please leave a comment on the blog or like us on Facebook!