Note: "We are a participant in the Amazon Services LLC Associates Program, an affiliate advertising program designed to provide a means for us to earn fees by linking to Amazon.com and affiliated sites."
This is a very popular recipe in the Saxon cuisine of Transylvania, peaches and custard baked to a chewy, gooey perfection on a tender cookie crust. Can be made all year around  with canned peaches, but try the fresh ones in the summer first.
Served hot with ice cream or alone cold, the recipe is so popular that I even found a version of it in a Saxon Cook Book published in 1955 by the Transylvanian Saxons immigrated to United States. It is by far, the best recipe from all the variations I found and tried out there, so here you have the German-American version of this wonderful peach dessert. The Kuchen can be baked in an 8 inch round tart pan, or a square one. Use half peaches or sliced ones.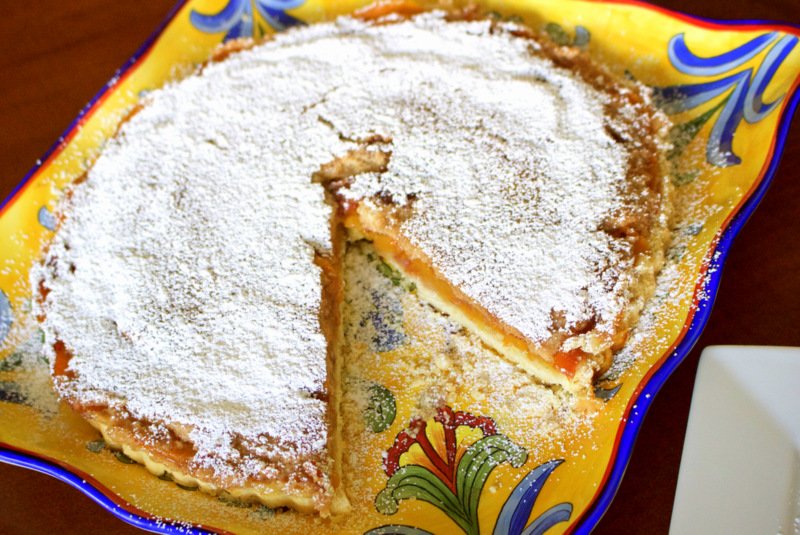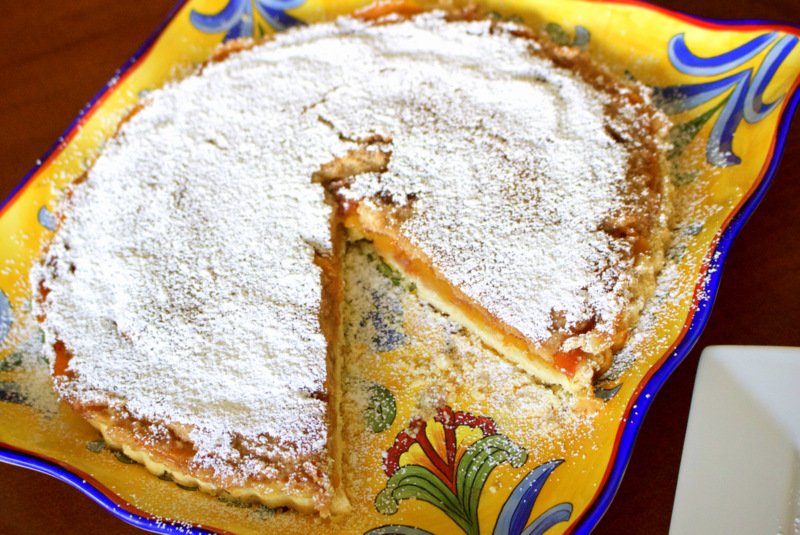 If you make this recipe, share it with the hashtag #thebossykitchen on Instagram, Facebook and Twitter so we can all see what you're cooking!
Or maybe you want to join The Bossy Kitchen community group where you can share your creations made from this blog or from other sources. Everyone is welcome to join!

German Peach Kuchen
Author:
The Bossy Kitchen
Ingredients
Crust:
½ cup/4oz/115g unsalted cold butter
2 cups/8.8oz/250g sifted all purpose flour
¼ teaspoon/2g baking powder
½ teaspoon/4g salt
2 tablespoons granulated sugar ( from the filling )
Filling:
1 cup/7oz/ 200g granulated sugar divided (remove 2 tablespoons for the crust)
12 peach halves
1 teaspoon cinnamon
2 egg yolks
1 cup/8oz/226g heavy or sour cream
Instructions
Preheat oven at 400F/200C.
To make the crust:
Work butter, flour, baking powder, salt, and 2 tablespoons of the sugar together, until mixture is like cornmeal. Pile into an 8 inch non greased round or square pan and pat an even layer over bottom and half-way up sides of pan with your hands.
Place the peach halves cut side up on top of the crust in a nice pattern. You can also use sliced pieces. Sprinkle mixture of cinnamon and remaining sugar over peaches. Bake 15 minutes.
Filling:
Mix egg yolks and cream together, pour over the peaches and bake 30 minutes longer.
Serve hot with ice cream or cold.