Tartiflette: A French Culinary Delight You Must Try!
Imagine sinking your fork into layers of tender potatoes, creamy cheese, and crispy bacon, all baked to golden perfection. If your mouth is already watering, then you're ready to discover the culinary delight that is Tartiflette.
This French dish is a symphony of flavors and textures that are ready to impress.
Whether you're a cheese lover, a potato enthusiast, or simply someone who appreciates comfort food at its finest, Tartiflette is a must-try. And the best part? You don't have to travel to France to enjoy it!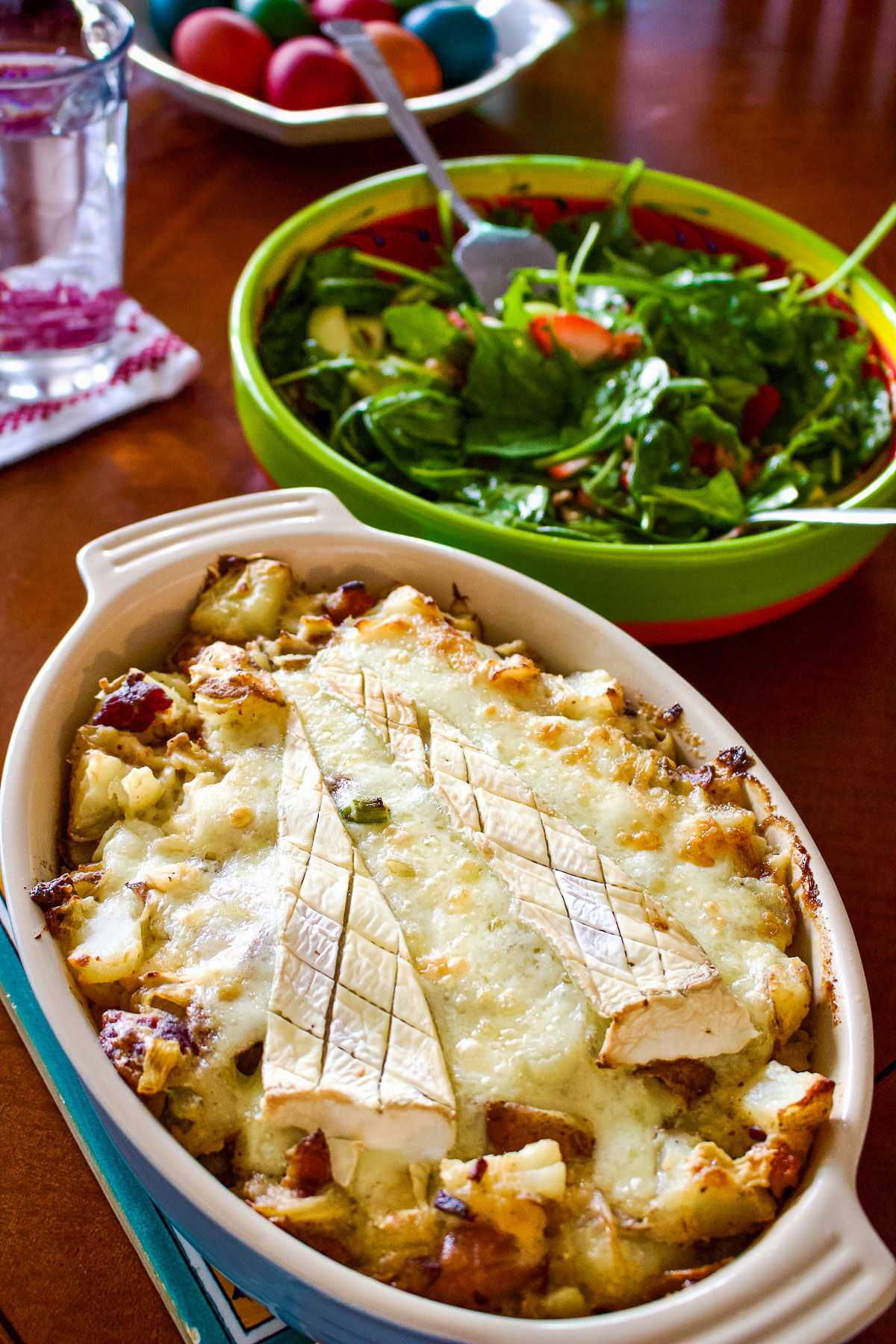 This dish is part of my collection of Side Dishes, where you can find some other delicious recipes, like Roasted Potatoes with Green Garlic and Dill, Lemon Rice With Wine, Savory Sweet Potato Casserole, or this Vegetarian Wild Rice And Mushroom Stuffing.
Jump to:
Why Tartiflette is the ultimate comfort food
Perfect Comfort Food: With its combination of creamy cheese, tender potatoes, and crispy bacon, this tartiflette is the epitome of comfort food. It's perfect for a cozy dinner on a cold night.
Great for Entertaining: With its elegant presentation and indulgent flavors, this tartiflette is perfect for impressing guests at dinner parties or special occasions. It's a dish that looks and tastes gourmet without requiring hours in the kitchen.
A Dish for All Seasons: While tartiflette is traditionally a winter dish, the flavors and ingredients are versatile enough to be enjoyed year-round. It can be a comforting meal in the cold months or a luxurious treat in the warmer seasons.
Exploring Tartiflette: A French potato and cheese masterpiece
A tartiflette is a comforting French dish that originated in the Southern region of France, Haute-Savoie. This French dish, a glorious recipe made with potatoes, bacon (lardon), onions, and a type of cheese named Reblochon, was born in the 1980s to boost Reblochon cheese production.
The boosting strategy worked really well, as potatoes and cheese are perfect together, and this dish ended up being a tremendous success.
To be clear here, a tartiflette is not a tart. The recipe doesn't call for dough if you look at the ingredients. It is a baked potato dish that is also very creamy and delicious.
If you have never heard of Tartiflette, you are not alone. Americans don't know much about this dish because the cheese used in the recipe is unavailable in the U.S.
However, other types of cheese can be used, so thank God for that, as we can still enjoy it.
It is a relatively easy recipe to put together but requires some preparation. The most tedious job is cleaning the potatoes. I know, right?
Choosing the right cheese
Yes, you heard that right. In this dish, cheese is the star of the show. The original recipe requires Reblochon cheese, a mild, soft cheese made from cow milk.
F.D.A. banned this cheese back in 2004 because it is a raw cheese that is not aged enough to meet American standards. (sigh)
Of course, we have our cheesy potatoes in the U.S. that everyone loves, scalloped potatoes, and other potato dishes that require some cheese. Still, in my humble opinion, there is nothing to resemble a tartiflette.
Because Reblochon is not available in the U.S., I recommend the following cheese that comes close to the Reblochon. The idea is that you need a soft, melty cheese for this dish.
Camembert: This French cheese has a creamy texture and a strong, earthy flavor. It can be a great substitute for Reblochon.
Brie: Another French cheese, Brie is milder than Camembert but still offers a creamy and buttery texture that would work well in this dish.
Taleggio: An Italian cheese with a strong aroma but a relatively mild flavor. It's creamy and melts well, making it a suitable option.
Saint-Nectaire: If you can find it, this French cheese has a creamy texture and a fruity flavor, making it a close match to Reblochon.
Whatever you choose, keep in mind that the taste will be slightly different, based on the cheese you used.
Sometimes I cube the cheese in this dish and mixed it with the rest of the ingredients. Sometimes I just place the cheese on top of the potatoes, as the original recipe says.
While it looks more spectacular baked that way, it is your choice here. I am not going to micromanage you on this one.
Selecting the perfect potatoes for your Tartiflette
What type of potato is used in this recipe? Well, I would say, use a potato that is not starchy, as it needs to be boiled first, then baked.
If it is too starchy, by the time you are done with the recipe, you will have mashed potatoes instead.
Waxy potatoes are the best for this recipe, aka red-skin potatoes.
Related: Easy recipes with potatoes
Also, the original recipe calls for unpeeled potatoes.
I always buy organic ones because I like to eat the skin of a potato, which is quite nutritious.
There are 35 different types of pesticides and fungicides that are used in treating conventional potatoes. Therefore, stick with the organic ones, if you can.
Parboil the potatoes rather than boil them through. Parboiling means that you cook the potatoes in water and salt, just enough to soften them, then remove them from the water and use them in the recipe.
Slicing them in thin rounds before baking is my favorite way to cut the potatoes for this particular recipe.
Lardon: Traditional tartiflette recipes often call for lardon, a type of small, strip or cube of fatty bacon used in French cuisine.
It adds a rich, smoky flavor that complements the creamy cheese and potatoes perfectly. However, lardon might be difficult to find in the U.S., so you can easily substitute it with regular bacon or pancetta. Both options will provide that savory touch that makes this dish so satisfying.
Onions and Garlic: I sliced the onions thinly, or Julienne, the proper term for this technique. Also, I cooked the onion with garlic and bacon together.
White dry wine: Use your favorite white wine that you would also drink. Remember, you cannot make a good-tasting dish using bad-tasting ingredients.
Cream: The original recipe calls for creme fraiche, but I have a hard time finding that one. Some recipes use heavy cream. Some use sour cream.
I would say that sour cream has more or less the same consistency as the creme fraiche, so I prefer it. It is also easier to find in the stores.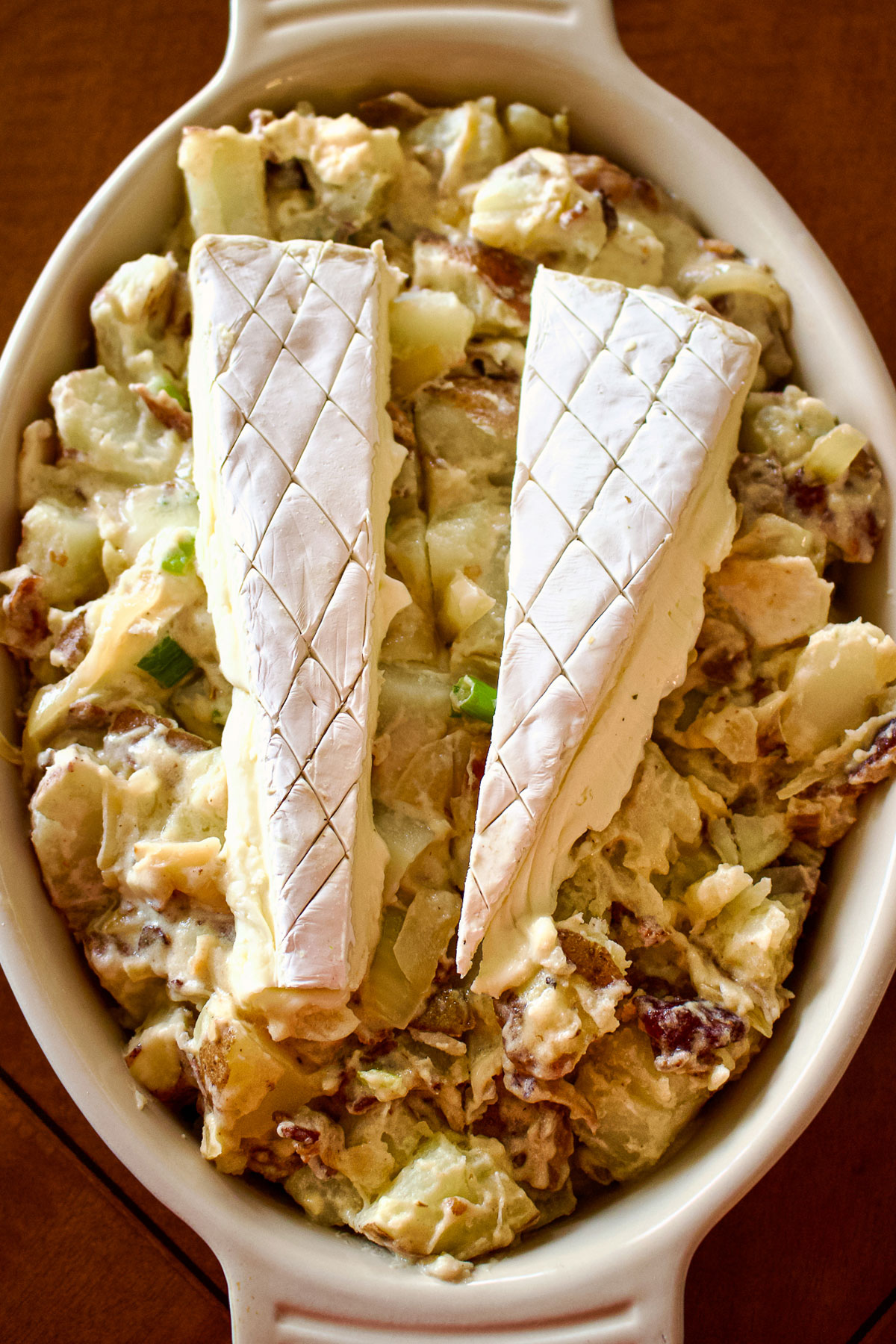 A word of advice 🙂
Tartiflette is a celebration of indulgence, a dish that embraces rich flavors and comforting textures. It is the kind of meal that is best enjoyed when you are in the mood for something truly satisfying.
While it's true that Tartiflette is generous with its calories, it's the very essence of comfort food, and sometimes, that's exactly what we need.
Whether you've spent a day out in the cold, need a pick-me-up after a long week, or simply want to treat yourself and your loved ones, this dish is there to warm your heart and soul.
For those who adore cheese and potatoes, Tartiflette is a dream come true.
But be warned: once you've tasted it, you might find yourself coming back for seconds (or thirds!). It's a dish that invites you to savor and enjoy without reservation.
Serving Tartiflette: holidays, gatherings, and everyday indulgence
This dish is great for serving multiple guests and great for making it in advance, as it keeps well in the fridge for a couple of days.
I would say that it is also suitable for the holidays. Thanksgiving, Christmas, Easter, especially if you live in a colder climate where Spring comes later.
A guide to enjoying leftovers
In the refrigerator: Cool it completely before refrigeration. Transfer it to an airtight container and refrigerate it for up to 3-4 days. To reheat it, place the tartiflette in a preheated oven at 350°F (175°C) and bake until heated through, usually about 15-20 minutes. You can also reheat individual portions in the microwave, but the oven method will better preserve the texture.
In the freezer: If you want to freeze individual servings, portion the tartiflette into freezer-safe containers or wrap tightly in freezer-safe wrap. Store the tartiflette in the freezer for up to 2-3 months.
When ready to enjoy, thaw the Tartiflette in the refrigerator overnight and reheat in the oven as described above.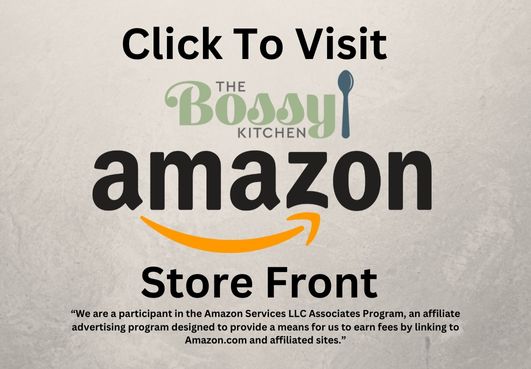 Embrace this French comfort food
If you decide to give this Tartiflette recipe a try, I'd love to hear about your experience.
Did you put your own twist on it? How did it turn out?
Your kitchen adventures inspire me, and sharing them brings us all closer as a community of food lovers.
So grab your favorite wine, gather your loved ones, and let Tartiflette bring a touch of French elegance to your table. Bon appétit!
Comfort food recipes
Craving more? Subscribe to The Bossy Kitchen to get new recipes and a newsletter delivered straight to your inbox! Stay in touch on Facebook, Twitter, Pinterest, and Instagram for all of the latest updates. Don't forget to use the star rating and leave a review.
📖 Recipe
French Tartiflette
Cheese and bacon potato dish-or French Tartiflette- a delicious recipe that is perfect for a party. Comforting and hearty for the cold season.
Print
Pin
Share
Grow
Saved!
Rate
Ingredients
2

pounds

waxy potatoes

like red potatoes scrubbed, washed and with the skin on

2

garlic cloves

peeled and diced

4

tablespoons

unsalted butter

8

ounces

smoked bacon sliced small

1

medium onion

thinly sliced

⅔

cups

dry white wine

1

cup

sour cream or crème fraiche

1

tablespoon

chopped chives

1

pound

Reblochon cheese or Brie cheese

½

teaspoon

salt

¼

teaspoon

ground pepper
Instructions
Preheat the oven to 200C.

Scrub and wash the potatoes.

Boil the potatoes in salty water until just tender. Drain and let them cool.

Grease a baking dish with 1 tablespoon of soft butter and set aside. 

Melt 3 tablespoons of butter in a frying pan and sauté the bacon until the fat starts to render. Remove some of the fat and add the onions and garlic.

Cook until soft and slightly brown.

Add the white wine, bring to a simmer, and let it reduce by half. Turn off the heat and stir in the sour cream/crème Fraiche and the chives.

Cut the potatoes into ½ inch slices.

Cut the cheese in half horizontally—cube half of it.

Mix the sautéed potatoes with the bacon and crème Fraiche mixture, and carefully add the diced cheese.

Spoon into a baking dish and place the other half of cheese on top, skin up.

Bake for 15 to 20 mins, until browned and bubbling.

Serve hot from the oven with a green salad.

Also, you can make individual oven-proof baking dishes.

Crusty bread and a glass of dry white wine are mandatory to impress your guests.
Nutrition
Serving:
1
g
|
Calories:
690
kcal
|
Carbohydrates:
29
g
|
Protein:
25
g
|
Fat:
51
g
|
Saturated Fat:
27
g
|
Polyunsaturated Fat:
4
g
|
Monounsaturated Fat:
16
g
|
Trans Fat:
0.4
g
|
Cholesterol:
143
mg
|
Sodium:
962
mg
|
Potassium:
980
mg
|
Fiber:
3
g
|
Sugar:
5
g
|
Vitamin A:
967
IU
|
Vitamin C:
15
mg
|
Calcium:
206
mg
|
Iron:
2
mg
Tried this recipe?
Please leave a comment on the blog or like us on Facebook!