Note: "We are a participant in the Amazon Services LLC Associates Program, an affiliate advertising program designed to provide a means for us to earn fees by linking to Amazon.com and affiliated sites."
I have so many recipes waiting in "queue" to be published on the blog, that I think I might need another life to cook and bake. So many of them and the pile keeps growing, so little time for every one of them! However, when a recipe makes it twice to our table, it must be really worthwhile, like this one.
I love quick breads. They save you a trip to the store, they are versatile and delicious and always a good reason to heat up the oven and bake something. How about when you have guests? Any quick bread will transform a dinner from blah to awesome. Especially when bread is mandatory for dipping it in the sauce, like in this Spanish dish.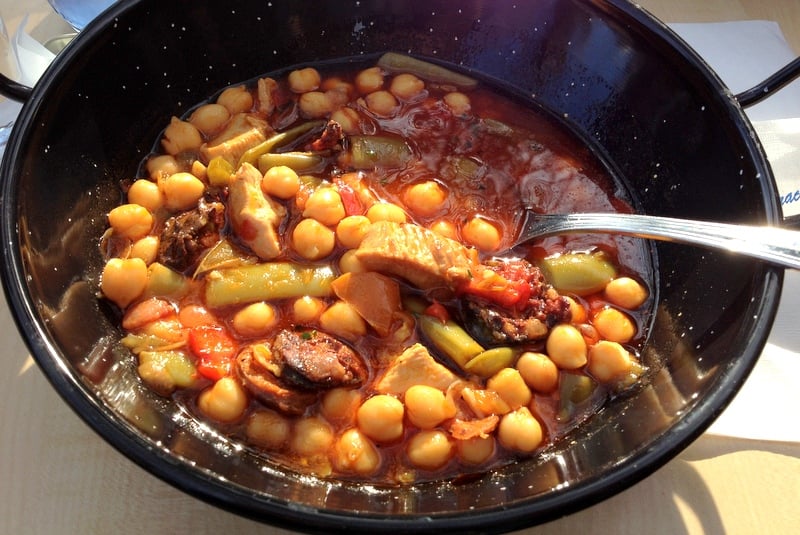 This easy savory cheese bread recipe is ridiculously easy to make. It is delicious "as is", but you can also add anything you want to it. Think jalapeño peppers, onions, sun-dried tomatoes or olives…stir some ground black pepper, oregano or rosemary into the flour mixture and you transform the bread into something glorious.
 Also, goes really nice with a bowl of soup, or a green salad. It is great for the holidays, like Thanksgiving or Christmas, potlucks, or next to your favorite casserole. I make it when I need a piece a fresh bread next to a meal and don't have time to drive to the store. It is versatile and more than anything DELICIOUS! Enjoy!
If you liked this recipe, you might like some other recipes from my bread category, that I really recommend, like this no knead bread.
Easy Savory Cheese Bread
Author:
The Bossy Kitchen
Ingredients
2 cups all-purpose flour
4 teaspoons aluminum free baking powder
1 tablespoon granulated sugar
½ teaspoon salt
1¼ cups shredded cheese(sharp cheddar, Monterey Jack, Swiss etc)
1 cup whole milk
1 egg
2 tablespoons vegetable oil
1 teaspoon Dijon mustard
Variation: In the batter can be added one or more of the following ingredients according to your taste: chopped jalapeno onions, olives or sun dried tomatoes. Or stir ground black pepper, crushed red pepper flakes, oregano or rosemary into the flour mix.
Instructions
Preheat oven to 375F(190C).
Grease a 9x5 inch loaf pan.
In a large bowl, stir together the flour, baking powder, sugar and salt until combined.
Add the shredded cheese and mix everything well.
In another bowl, stir together the milk, egg, vegetable oil and mustard.
Pour the egg mixture into the flour mixture and stir just until all the ingredients are moistened. The batter will be lumpy, but that's ok.
Pour batter into the prepared loaf pan and bake for 35 to 40 minutes, or until the top is lightly browned.
Allow bread to cool for about 10 minutes before removing it from the pan.