Chocolate Chip Desserts That Are Not Cookies- is a collection of recipes from around the web that is meant to help you bake with chocolate chips and not necessary make cookies.
It seems that the opportunities to use these chips are endless and this is what this post is meant to help you with.
America also has a National Chocolate Chip Day that is celebrated on May 15th. You heard that right, chocolate lovers! It is primarily an American holiday and no one really knows who started it.
Chocolate chips are an essential ingredient in many delicious baked goods, chocolate chip cookies, pancakes, brownies, muffins, bagels, cakes and many more.
The legend says that today, 25% of all the cookies baked in United States are chocolate chip! Can you believe it?
I am going to challenge you though, because on May 15th, we are NOT celebrating chocolate chips cookies, just chocolate chips.
National Chocolate Chip Cookie day is August 4th, so you still have the opportunity to make your most loved cookie recipe.
Until then, here you have a collection of all kind of baked goods that are NOT chocolate chip cookies, recipes that come from some of your favorite food bloggers.
When I thought about writing a post about chocolate chip recipes I had no idea that I will have to choose from almost 155 recipes.
Oh my! That was a challenge. I went through all of them and chose the ones that I thought would fit perfectly in this round-up.
Ready? Pick up a bag of chocolate chips at the supermarket and bake something yummy to share with your family, friends or coworkers. This day needs to be celebrated properly!
This no bake recipe for everyone's favorite guilty pleasure (cookie dough) is safe to eat and easy to make! Chocolate Chip Cookie Dough Bars are almost as good as the real thing!
Fall means pumpkin! This Pumpkin Chocolate Chip Bread recipe is easy to make and will have everything tasting like autumn! What better fall dessert than a hearty, sweet and delicious cake of the moment? And just for the record, this is just as good for breakfast as it is for dessert!
This chocolate chip cookie Dough Sheet Cake takes the one of my favorite guilty pleasures and turns it into a Texas style sheet cake. You are going to love it!
Moist muffin that makes a perfect pairing with your morning cup of coffee, you want these Chocolate Chocolate Chip Mocha Muffins in your daily routine. It's the best way to start your day, even when you've only got time to grab and go.
Cherry almond chocolate chip biscotti is a wonderful treat with a cup of tea or coffee. It makes a wonderful gift during the holidays, too!
Double Berry Chocolate Chip Muffins are packed with juicy summer fruits and sweet chocolate chips, making these kid-favorite muffins perfect for breakfast on the go, entertaining, or afternoon snacks!
Giant zucchinis are perfect grated up and used in these chocolate zucchini muffins!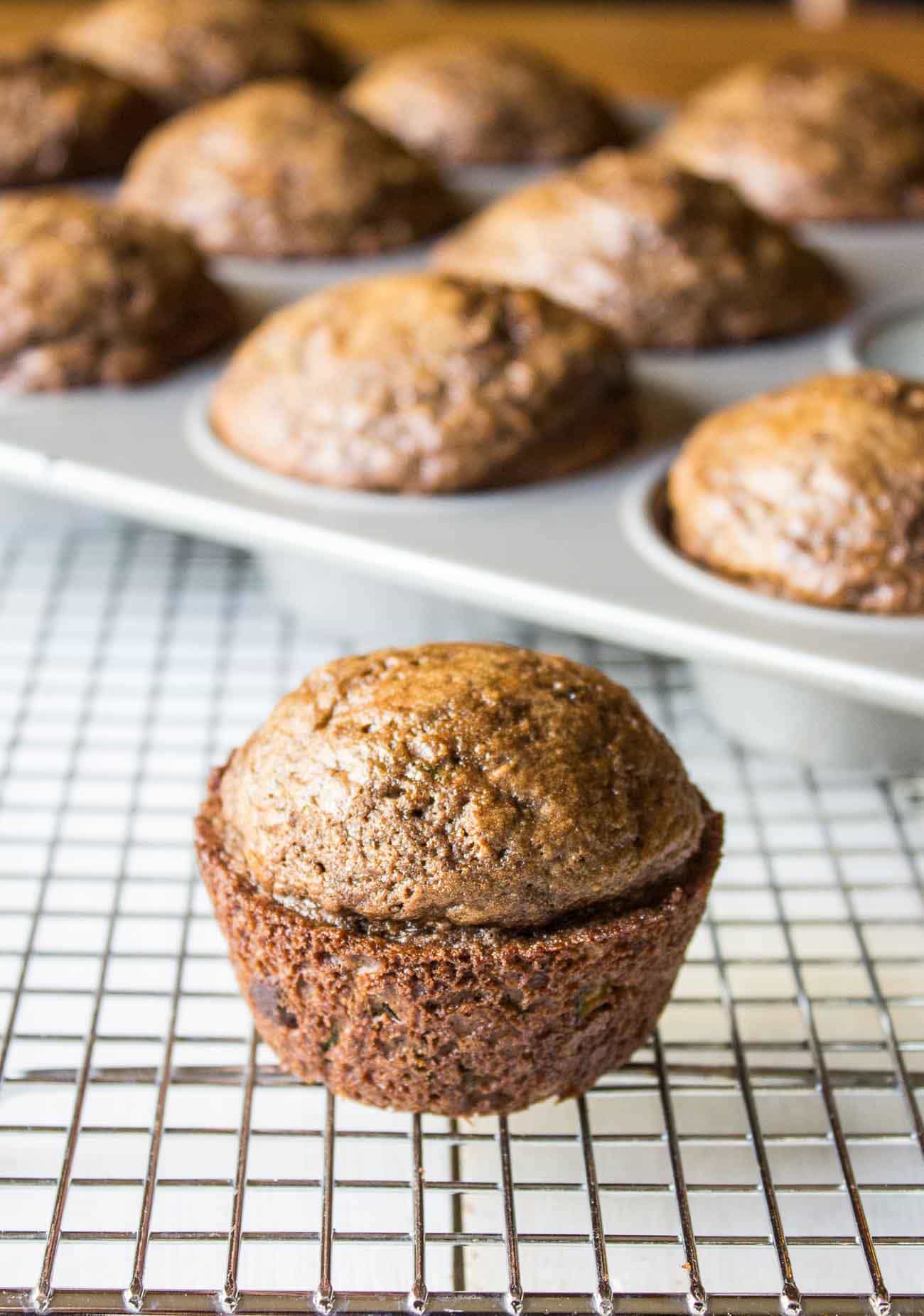 Easy, flaky palmiers are made from puff pastry and coated in sugar, which caramelizes wonderfully as they bake! Mini chocolate chips are added between pastry layers here for an extra little touch. These chocolate chip palmiers only use four ingredients and are an impressive sweet treat.
A healthier Chocolate Chip Zucchini Bread recipe made with greek yoghurt, honey and coconut oil. Freezer-friendly and perfect for school lunch boxes!
Nut Goodie Bar Candy is an addictively sweet chocolate peanut butter candy bar famous in Midwest USA. An easy no-bake dessert candy served right from the freezer!
Yummy! With sweet potato and dark choc chips, these don't need any other sweetening.
If you like chocolate chip cookies and cookie butter, you're going to LOVE this Chocolate Chip Cookie Butter Bread. Its a perfectly sweet afternoon snack!
Wholesome zucchini chocolate chip muffins made with honey and Greek yogurt are kid-friendly and toddler-approved. Perfect for busy mornings and on-the-go snacks, and you'll know everyone's getting a little green veg in each bite!
Try out these delicious bite-size sweet Medjool date balls that will give you a quick burst of energy during those busy days! No-bake and ready in 15 minutes!
Milk & Cookies Cake! Classic milk & cookies gets a major transformation into this chocolate chip cake with milky white buttercream.
Italian ricotta, raisin and chocolate doughnuts are lovely little pillows of fried dough which are difficult not to eat straight out of the pan!
Pumpkin Spice Cupcakes are your new go to easy dessert! Whip up a batch for Thanksgiving week!
Italian Chocolate Chip Bundt Cake, an easy made from scratch moist cake recipe. The perfect breakfast, snack or dessert cake.
My Favourite Chocolate Chip Muffins – These muffins are deliciously moist, fluffy, and stuffed full of chocolate chips. My absolute FAVOURITE muffins!
Double Chocolate Banana Muffins are perfect sweet treat! These muffins are made with all HEALTHY ingredients and refined sugar-free. Filled with sweet banana flavor, loaded with antioxidant-rich dark cocoa powder and peanut butter, these are simple, yet delectable dessert that goes perfectly with a cup of coffee or tea.
These white choc chip fudgy brownies, packed with white choc chips, they are slightly chewy, slightly gooey, massively fudgy and totally amazing!!!!!!
These Chocolate Chip Muffins are just the thing to start or end your day! A little dense and a little sweet, these cookie-like muffins are like eating dessert for breakfast!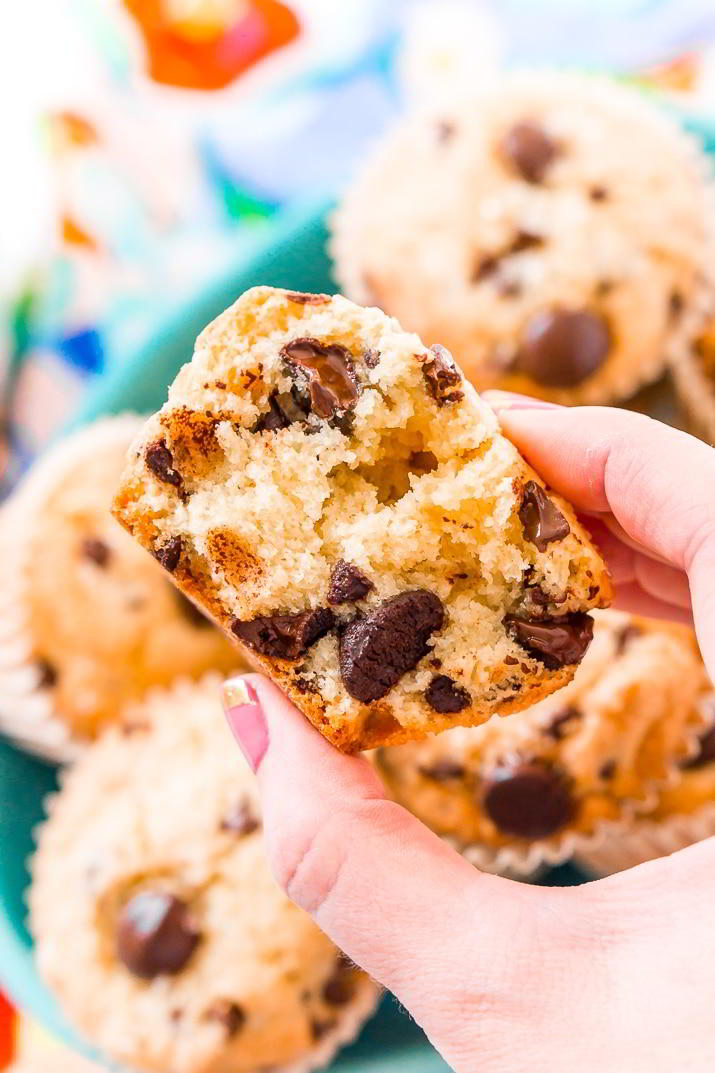 These muffins are warmly spiced and super moist. And I love how much fun pumpkin and chocolate have together!
Lavender Honey Ice Cream with Chocolate Chips – The perfect unique ice cream flavor for that will have everyone asking for more. No eggs required.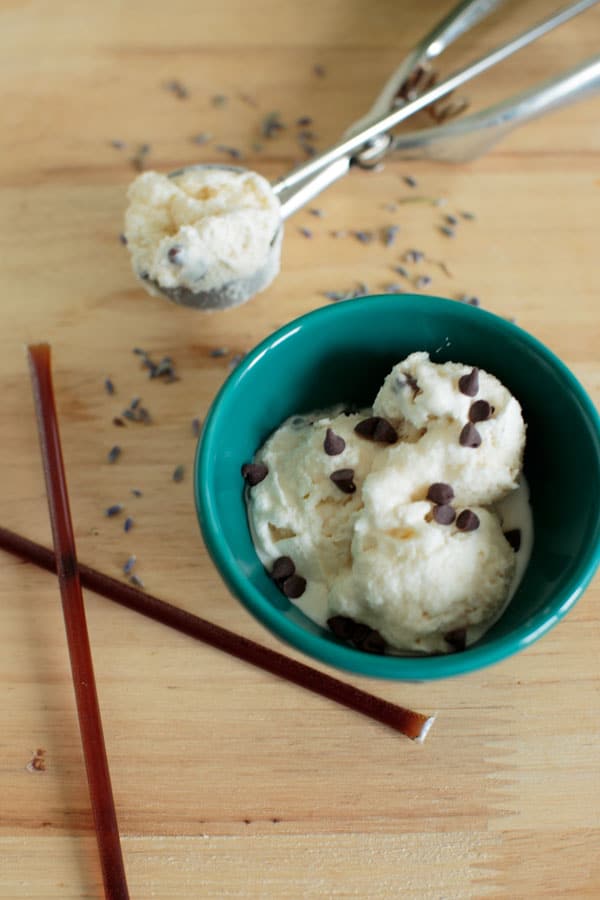 Vanilla Chocolate Chip Cupcakes with Buttercream Frosting are the best combination of everybody's favorite flavors and sized for portion control. It is a great dessert for anyone who loves to mix these two classic ideas: chocolate and vanilla.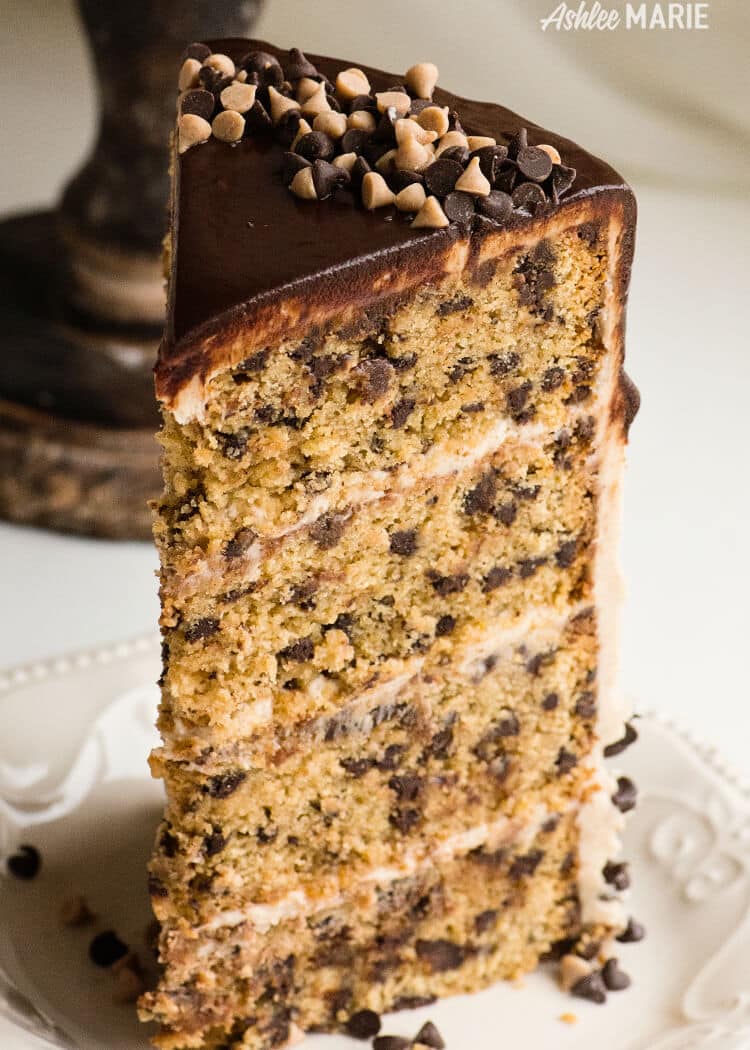 A quick and easy no-bake Chocolate Chip Cheesecake using mascarpone. It takes only 15 minutes to prepare!
THESE SALTED CARAMEL CHOCOLATE STREUSEL BARS ARE THE PERFECT COMBINATION OF SALTY AND SWEET DESSERT. A CREAMY CENTER WITH A CRUNCHY TOPPING IN THESE CHOCOLATE BARS MAKES THEM THE PERFECT DESSERT.
Love Cheesecake? Love Cannoli? Then you must try this ricotta based Orange Cannoli Cheesecake with Chocolate Chips. It's both beautiful and delicious!
Fill a glass with this beautiful NO BAKE Chocolate Chip Cookie Cheesecake Parfait! Layer after layer, it's a delicious dessert recipe any time of year!
This is it, my friends! Thank you all my fellow food bloggers for their contribution. I hope everyone enjoys the article and finds a little treasure recipe to try! See you next time.