Growing up in Romania back in the 70's, 80's and 90's, I was used to always shop for fresh fruits and vegetables at the farmers market.
It was a way of life. We couldn't buy fresh produce anywhere else during the summer and canning these fruits and vegetables for winter was crucial for survival.
We did not have supermarkets back in the day, so we relied a lot on the products we were able to find at the farmers market.
Things changed now in Romania, when the supermarkets are everywhere and products come from all over the world, the entire year.
However, most people still shop at the farmers market because it is way cheaper than supermarkets, the fruits and vegetables are mostly local, mostly organic and very fresh.
People sell lots of things, vegetables, fruits, nuts, bread, honey, fresh eggs, cheese, milk or flowers.
You can also buy fresh or cured meats. There are many choices and more affordable for a lot of people.
Most people go shopping over the weekends, as they have more time. Many people though, choose to go during the week.
The farmers markets in Romania are open 6 or 7 days a week, from very early in the morning to late at night, therefore it is easy for everyone to take a trip to the market whenever they need.
I love the Farmers Market in the Fall. There are so many items to choose from and so many opportunities to can.
The great thing is that the concept of farmers market hasn't changed a bit throughout the years. It remained a little gem, a place to shop and explore.
There are thousands of markets around Romania waiting for their locals or tourists to come and enjoy the produce.
Only Bucharest, for example, has 60 Farmers Markets for almost 2 million people who live in that city.
Quite a lot, don't you think? Basically, every neighborhood has one.
Since I moved to US, I miss the traditional farmers market I grew up with back home. The ones that we have in Minnesota are open only 4-5 hours on Saturdays, which makes it difficult for a lot of people to go.
One of the reasons is that the growing season is quite short here, and even if the farmers markets improved over the years, I still noticed a lack of interest about them around.
People still prefer to go to the grocery store, instead of visiting the market.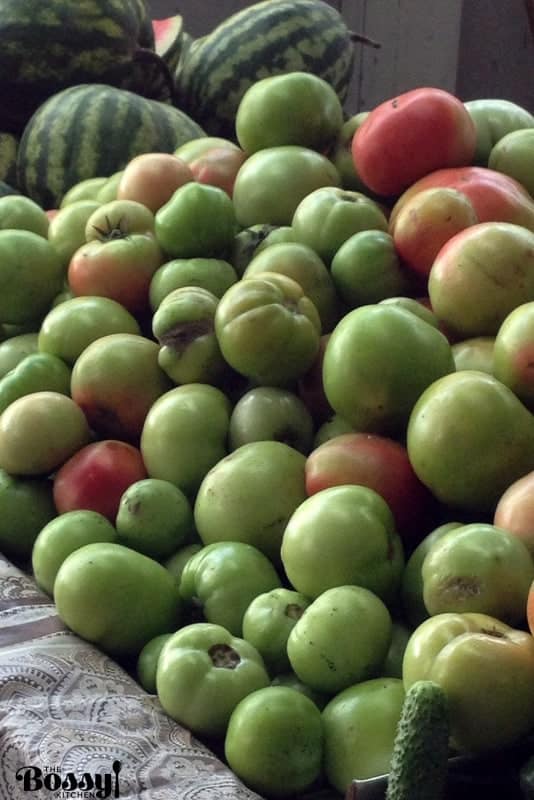 What if the farmers market would be open at least few days a week for longer hours? Would you go?
And why do you think farmers markets are important for a community?
The truth is that these green markets do more than supply colorful fruits and vegetables.
They reflect and shape the culture of the place, reinforcing the community spirit and connecting us to the people who grow the food we feed our families.
And that, by extension, inspires us to be better cooks.
In an age when convenience is valued over sustainability and community, we tend to forget what food really is, something that was alive and had to grow.
What better way to know the origins of your food, how it was produced and who produced it than visiting a farmers market and asking men and women who actually grow or make the goods?
I also believe that it is important that farmers markets make the most of what their region has to offer and support local farmers instead of shipping in items from larger producers.
Experiencing local products and learning where they come from, tasting and developing an appreciation for them makes cooking and eating more enjoyable.
Visiting a farmers market with your children teaches them where the food comes from. You can also create a menu for your week based on what is in season that week.
By purchasing your goods directly from the people who grow it, you're supporting family farms. You also help to guarantee that more money stays in your community.
So, what are three reasons to shop at a farmers' market or support your local farmers?
1. It's good for the environment. Less fuel and oil are consumed since the food doesn't need to be transported from other parts of the country.
2. It's good for you. Local produce is usually fresher and tastes much better.
3. It's good for the community. You're supporting a local business and helping the economy.
And let's face it, just the experience of visiting a farmers market is rewarding. How beautiful this is?
Farmers' markets are one of the oldest forms of direct marketing by small farmers, so why not bring them back more?
This way, everyone would enjoy a better variety of organic foods, pasture-raised meats, free-range eggs and poultry, handmade farmstead cheeses and so forth.
I don't know about you, but I just love the farmers markets and I cannot wait for spring to come and enjoy my Saturday mornings shopping for fresh organic vegetables all summer long!
What about you? Do you have a Farmers Market where you live?