Discover how to create a delicious and nutritious Caldo Tlalpeño in your Instant Pot with this easy-to-follow recipe and helpful tips!
Are you looking for a warm and comforting soup packed with flavor and nutrients? Look no further! Caldo Tlalpeño, a classic Mexican traditional dish, is perfect for a cozy night in or as a meal for the entire family. You can easily whip up this hearty soup using your Instant Pot in no time.
Jump to:
What is Caldo Tlalpeño
Caldo Tlalpeño is a traditional Mexican soup that originated in Tlalpan, a district located in the southern part of Mexico City.
The history of Caldo Tlalpeño is not well documented, but it is believed to have originated in the late 19th or early 20th century.
It is said to have been created by a cook in Tlalpan who combined leftover chicken with vegetables and herbs to create a hearty and flavorful soup.
The traditional recipe for Caldo Tlalpeño typically features shredded chicken, diced tomatoes, carrots, potatoes, garlic, and onion, which are all simmered together in a chicken broth flavored with chipotle peppers and epazote, a Mexican herb with a unique flavor.
My flavorful and hearty soup recipe is characterized by its rich broth, tender chicken, and various vegetables such as potatoes, carrots, and green beans.
With the addition of chickpeas and spicy chipotle chiles, Caldo Tlalpeño becomes a filling and satisfying meal that can be enjoyed all year round.
While the original recipe may not have included chickpeas, they have become a popular addition in many modern versions of the soup.
Chickpeas provide extra protein and texture, making the soup even more hearty and satisfying.
Some recipes also include rice, which is not typically included in the traditional version of Caldo Tlalpeño.
While the traditional recipe for Caldo Tlalpeño calls for shredded chicken, some variations of the soup may use other types of meat, such as pork or beef.
Caldo Tlalpeño is typically served as a main course, and people of all ages enjoy it.
Why I like this recipe
Rich, complex flavors: Caldo Tlalpeño is a delightful combination of ingredients that creates a deep, flavorful broth. The mixture of chicken, vegetables, chipotle chiles, herbs like epazote ( a very traditional herb for this soup), and cilantro contributes to a rich, complex taste that is both comforting and satisfying.
Nutritious and balanced meal: This soup is packed with essential nutrients, including protein from chicken and chickpeas, vitamins and minerals from various vegetables, and healthy fats from avocado.
Customizable: Caldo Tlalpeño is highly adaptable, allowing you to make substitutions or additions based on your preferences and dietary needs. You can easily adjust the spice level, replace chicken with vegetarian options or other types of meat, or even add more vegetables to suit your taste.
Cultural experience: Making and enjoying Caldo Tlalpeño offers an opportunity to experience a traditional Mexican dish. By preparing this soup, you can broaden your culinary horizons and appreciate the flavors of Mexican cuisine.
Easy to make and time-saving: This Caldo Tlalpeño recipe is perfect for the Instant Pot because the pressure cooker quickly melds the flavors together while retaining the nutrients in the ingredients. By using high pressure, the Instant Pot tenderizes the chicken and vegetables, making the soup even more delicious. Additionally, the Instant Pot's one-pot cooking method simplifies the process and saves time on cleaning up.
Ingredients
Chicken- this soup is made with cooked shredded chicken that is added to the soup. However, as we cook this soup in an Instant Pot, you can cook the chicken together with the rest of the ingredients. Use any part of the chicken you like. I used thighs, but legs or chicken breasts are also an excellent choice.
Potatoes, onions, carrots, celery- These vegetables are most of the time part of any soup. Instead of green celery, you can use a piece of celeriac root. It brings a lot of flavor to the soup.
Red bell pepper- we add it for color.
Diced tomatoes- can be used in a fresh form or canned. I used canned this time, which makes this soup perfect for any time of the year.
Chipotle pepper in adobo sauce- look in the grocery store for a can of chipotle chiles in adobo. I used two chiles for the soup, and it was spicy enough for us. If you like more spices, feel free to add more chiles.
Green beans- if you have fresh green beans, I salute you. If not, a bunch of frozen ones would do the job.
Chickpeas- I used a can of garbanzo beans with their liquid.
Chicken broth- see the recipe card for how much you need.
Toppings for the soup:
Epazote leaves, cilantro, sliced radishes, sliced avocado, lime or lemon wedges, and tortilla chips. If you don't have all the ingredients, you can make the following substitutions:
Replace epazote with cilantro or parsley for a similar herby flavor.
Use poblano or jalapeño peppers instead of chipotle chiles in adobo for a milder heat.
Substitute vegetable broth for chicken broth to make the dish vegetarian.
Note about avocados: In most traditional Caldo Tlalpeño recipes, the avocado is sliced or diced and added to the soup just before serving.
This allows the avocado to retain its texture and flavor while also providing a creamy, rich contrast to the savory broth and tender chicken.
To serve, the soup is typically ladled into individual bowls and garnished with fresh cilantro, lime wedges, and avocado slices. The lime juice can be squeezed over the top of the soup just before eating, adding a tangy and citrusy note to the dish.
Expert tips
For even more flavor, sauté the chicken with the vegetables before adding the broth.
Cut all vegetables to roughly the same size to ensure even cooking.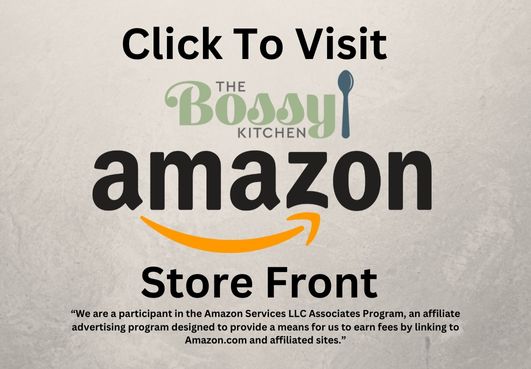 Tools for making the soup
Cutting board: To chop and dice the vegetables, chicken, and herbs.
Sharp knife: For cutting the ingredients into appropriate sizes.
Vegetable peeler: To peel carrots and potatoes before dicing.
Measuring cups and spoons: To measure out ingredients such as broth, tomatoes, and spices.
Wooden or plastic spatula: To sauté the vegetables and scrape the bottom of the Instant Pot when adding ingredients.
Tongs or slotted spoon: To remove the chicken pieces from the pot for shredding.
Two forks or a pair of shredding claws: To shred the cooked chicken.
Ladle: To serve the soup in bowls.
Soup bowls: To serve the soup.
Small plates or bowls: To hold the various toppings for serving.
FAQs
Is this soup ever served with cheese, and if yes, what kind?
While Caldo Tlalpeño is not traditionally served with cheese, some people may choose to add a sprinkle of crumbled cheese on top of the soup as a garnish.

If you want to add cheese to your Caldo Tlalpeño, you can use a mild and crumbly cheese, such as queso fresco or feta cheese.

These types of cheese will add a salty and tangy flavor to the soup without overpowering the other ingredients.

Is there a difference between Mexican Caldo Tlalpeno and the version made in the US?
Caldo Tlalpeño in the United States can vary depending on the region and the preferences of the cook.
However, in general, the recipe and ingredients used in the US are similar to the traditional recipe in Mexico.
Some possible differences between Mexican and US versions of Caldo Tlalpeño might include:
- Ingredient availability: In the US, some traditional Mexican ingredients may not be as readily available, leading to substitutions or omissions. For example, epazote, a common herb in Mexican cuisine, might be replaced with cilantro or parsley in the US due to limited availability.

- Adaptations to local tastes: This could include adjustments to the spice level, using milder chiles, or incorporating additional vegetables or proteins that are more commonly consumed in the US.

- Cooking methods: While traditional Caldo Tlalpeño is typically made on the stovetop, US adaptations might utilize modern cooking appliances like Instant Pots or slow cookers to save time and simplify the process.

Additionally, the quality and flavor of ingredients like chicken and vegetables can vary depending on where they are sourced and how they are grown.

How to store the soup leftovers?

Allow the soup to cool: Before storing, let the soup cool down to room temperature. This helps prevent the growth of bacteria and avoids raising the temperature inside the refrigerator.

Transfer to an airtight container: Pour the cooled soup into an airtight container or multiple containers if you prefer portioning.

Refrigerate or freeze: Place the container(s) in the refrigerator if you plan to consume the leftovers within 3-4 days.
For longer storage, you can freeze the soup for up to 3 months. When freezing, make sure to leave some space at the top of the container to allow for expansion as the soup freezes.

How to reheat Caldo Tlalpeño:
To reheat the soup, transfer the desired portion to a saucepan and heat it over low to medium heat on the stovetop, stirring occasionally until warmed through.

If the soup is frozen, allow it to thaw in the refrigerator overnight before reheating. Add the toppings like avocado, cilantro, radishes, and tortilla chips just before serving to maintain their texture and freshness.
What other toppings are traditional to this soup?

Chopped white onion: Adds a slightly pungent and crunchy element to the soup.
Diced jalapeños or serrano peppers: For those who prefer an extra kick of spiciness, adding chopped fresh jalapeños or serrano peppers can enhance the soup's heat.
Crema or sour cream: Drizzling a spoonful of Mexican crema or sour cream on top of the soup can add a creamy and tangy contrast to the dish.
Chopped fresh tomatoes: For a burst of freshness and acidity, you can add some chopped fresh tomatoes to the soup.
Can I use frozen chicken?
Yes, as a matter of fact, this is what I used this time. Just adjust the cooking time to 15 minutes on high pressure.
More Instant Pot Soups to love
Instant Pot Caldo de Pollo (Chicken Soup Mexican Style)
Beef And Vegetable Soup in Instant Pot
More Mexican recipes to make
Craving more? Subscribe to The Bossy Kitchen to get new recipes and a newsletter delivered straight to your inbox! Stay in touch on Facebook, Twitter, Pinterest, and Instagram for all of the latest updates. Don't forget to use the star rating and leave a review.
📖 Recipe
Best Caldo Tlalpeño Recipe (Instant Pot)
This simple caldo Tlalpeño made in Instant Pot is a great way to feed your family. A little bit spicy from the chipotle chili, but full of flavor, this soup features chicken, chickpeas, and lots of vegetables.
Print
Pin
Share
Grow
Saved!
Rate
Ingredients
1

pound uncooked chicken parts

thighs, legs or breast

1

medium potato peeled and cubed

1

medium onion diced

2

medium carrots peeled and diced

1

rib of green celery diced

or a small piece of celeriac root, diced

1

medium red bell pepper

14 ½

ounces

can of diced tomatoes

2

large chipotle chile in adobe

½

pound

green beans

1

can chickpeas with liquid

4 ½

cups

chicken broth

½

teaspoon

salt

1

bunch epazote
To serve:
⅓

cup

chopped cilantro

⅓

cup

sliced radishes

1

medium avocado

1-2

limes or lemons cut in wedges

tortilla chips
Instructions
Place the oil in the inner pot of a 6-quart Instant Pot. Press SAUTE (Normal) for about 10 minutes. When the oil is hot, add the onions, carrots, potatoes, celery, green beans, and red bell pepper. Cook, stirring constantly, just until the onions begin to soften. Turn off the cooker.

Add the chipotle chiles, the can of chickpeas, and the uncooked chicken.

Add the can of diced tomatoes, chicken broth, salt, chopped epazote, and some chopped cilantro.

Lock the lid. Turn the Pressure Valve to "Sealing." PRESSURE COOK (High Pressure) for 10 minutes. After 10 minutes, allow the pot to sit for another 5 minutes, then do a Quick Pressure Release. Turn off the cooker. Open the lid and taste for seasoning.

Remove the chicken from the pot and shred it, then bring it back to the pot.

Ladle the soup into large soup bowls. Right before serving, top the bowls with sliced radishes, slices of avocado, and more chopped cilantro. Add a lime wedge to each serving to squeeze into the soup. Serve with tortilla chips.
Nutrition
Calories:
184
kcal
|
Carbohydrates:
22
g
|
Protein:
8
g
|
Fat:
9
g
|
Saturated Fat:
2
g
|
Polyunsaturated Fat:
1
g
|
Monounsaturated Fat:
5
g
|
Trans Fat:
0.02
g
|
Cholesterol:
18
mg
|
Sodium:
994
mg
|
Potassium:
784
mg
|
Fiber:
7
g
|
Sugar:
8
g
|
Vitamin A:
4537
IU
|
Vitamin C:
50
mg
|
Calcium:
73
mg
|
Iron:
2
mg
Tried this recipe?
Please leave a comment on the blog or like us on Facebook!